We were delighted to find a wonderful new shop and cafe had opened, just a short walk from our hotel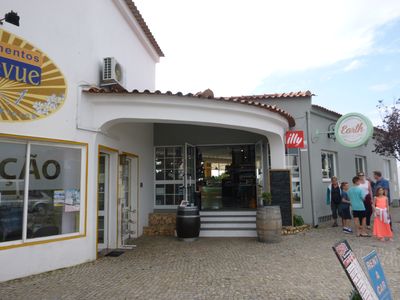 we went there several times for lunch ..... you have already seen the smoked salmon and egg that I had, and Malcolm enjoyed his quiche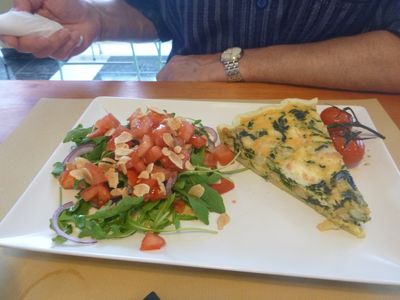 and we also sampled the wine of the week
but I wouldn't want you to think that all we did was eat tasty lunches and dinners ....... no, we also ate delicious ice cream.  Mango and passion fruit for me, and rice pudding and caramel for Malcolm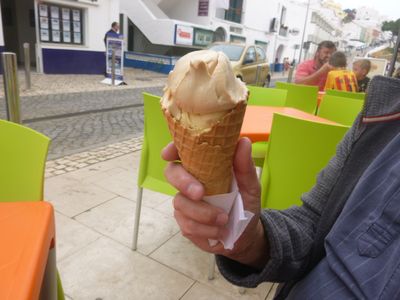 to work off all those calories, we regularly walked the long way round from the hotel to the town centre.  Since our last visit, this amazing boardwalk has been built along the cliff top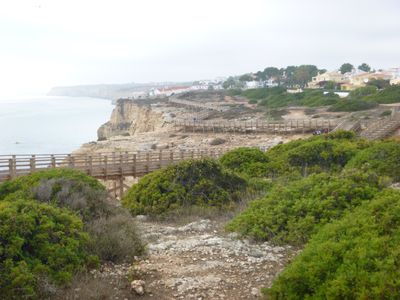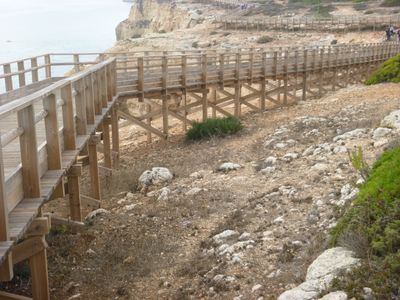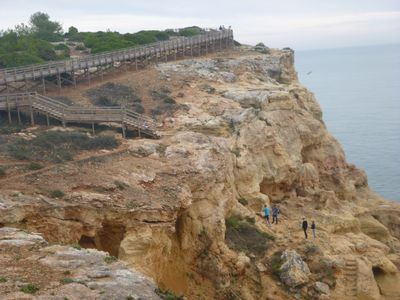 the views are stunning ...... specially on the days that the sea was stormy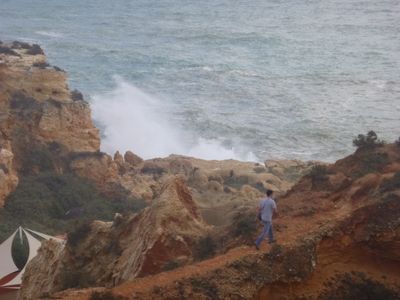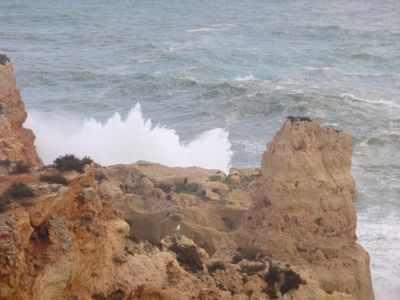 and of course we have to have some arty scenery photos!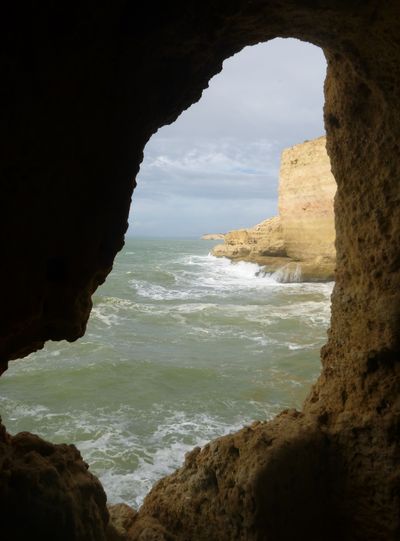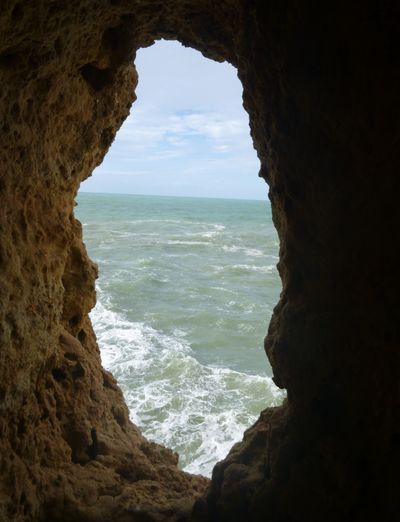 and we mustn't forget the beach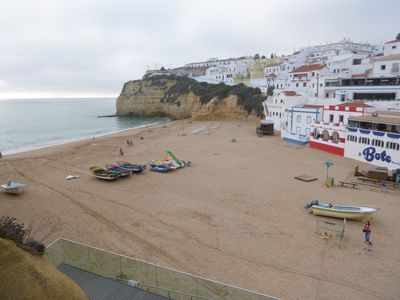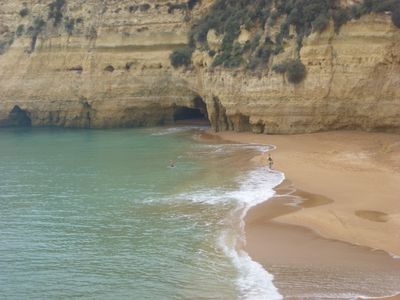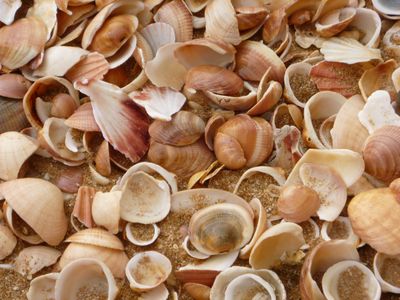 I have one more batch of photos to share with you on Monday, but to finish, I have this stunning photo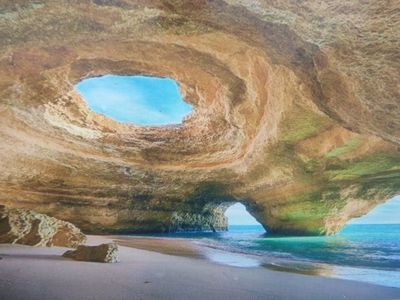 it's just a pity that I didn't take it, but merely took a photo of this advertising hoarding!!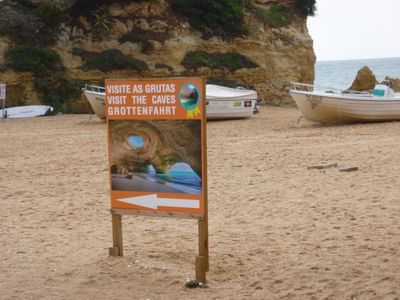 we'll be popping over to the flat tomorrow ....... hopefully the rain will stay away and we will be able to go for a walk on the beach.  I hope you have a good weekend, love Anne