I have been in denial about Christmas, but I now have to admit that it is getting close, and I had better get on with my sewing!  I finished the hand stitching on the Santa wallhanging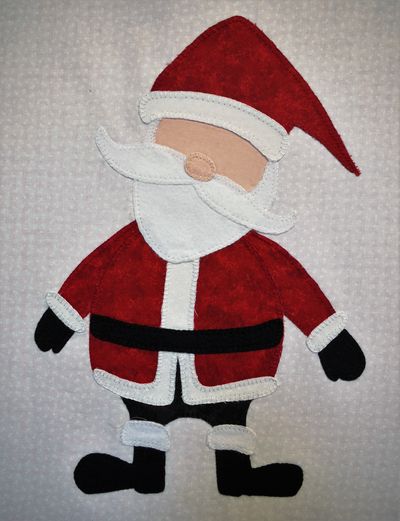 added the borders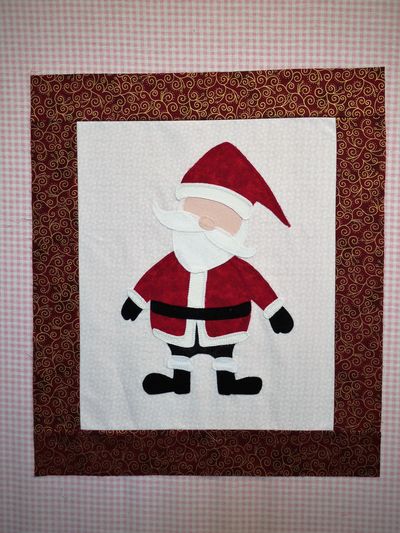 then layered it up, ready for quilting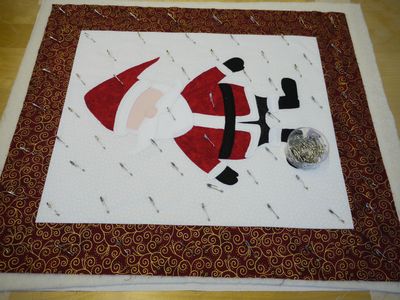 and I have been working on this little wallhanging, which I started last year!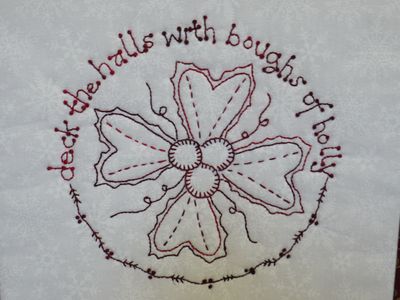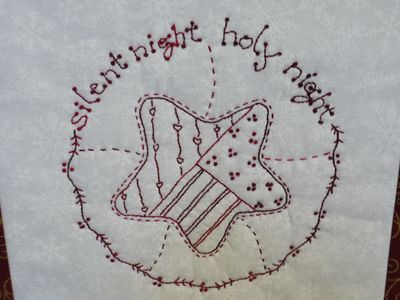 I had a slight oops when I was quilting it, as I didn't notice that the backing fabric had become folded over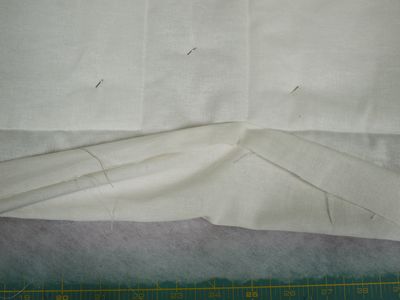 fortunately I was able to snip the caught bit off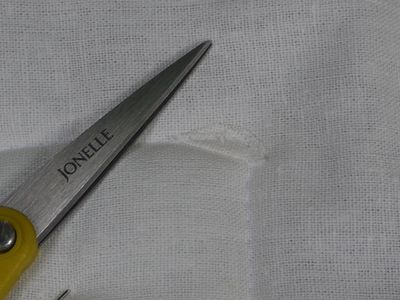 as it was at the edge, where it would be trimmed off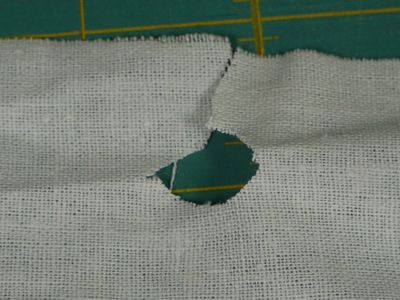 the next job was to put the binding on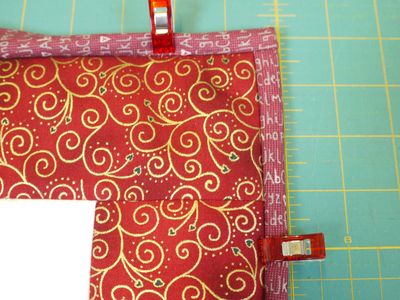 I finished the hand stitching of the binding on Saturday, when I was at Abbey Row with some of the members of Abbey Quilters, but I haven't taken a photo yet.  There was lots of sewing being done.  Lorraine has stitched another stunning hexie quilt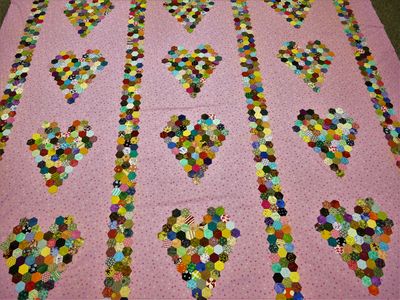 we have a new member, Margaret, who was working on her very first quilt!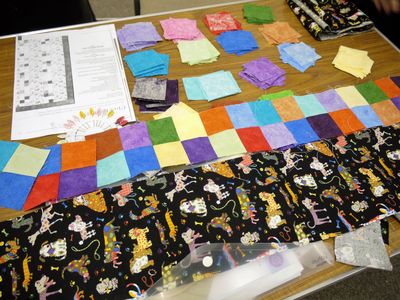 Rineke put together this quilt top for Linus
Sandra, who of course as well as being our Chairman is also our lovely Linus lady, had all sorts of fabric for us to choose from to make Linus quilts.  I loved this panel with elephants, and the spotty fleece is perfect for the back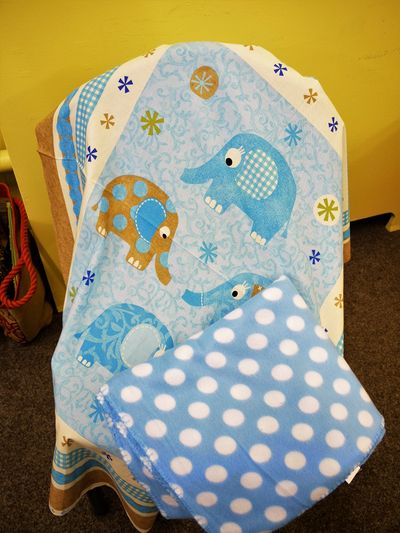 and of course I had to have this panel with big machines!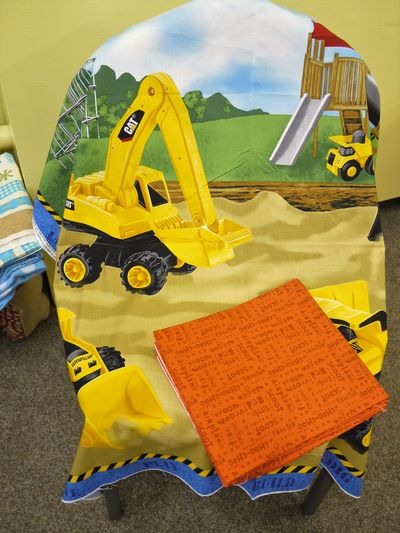 of course you know that we quilters love our food, and we were delighted when Val popped in with some of her wonderful baking, despite the fact that she couldn't join us, as she had to work.  First, her fabulous cheese scones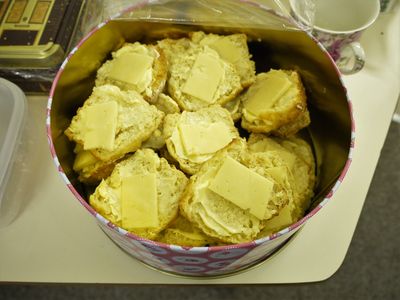 then a deliciously sticky carrot cake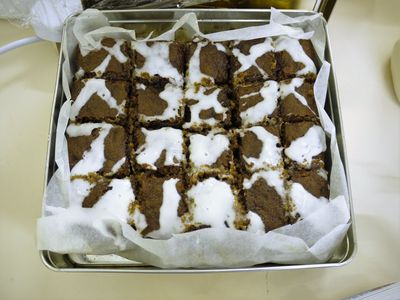 Elaine brought in this sweet confection ...... she said that if we liked it, she had made it, and if we didn't like it, she bought it on Friday evening at a Christmas Fair!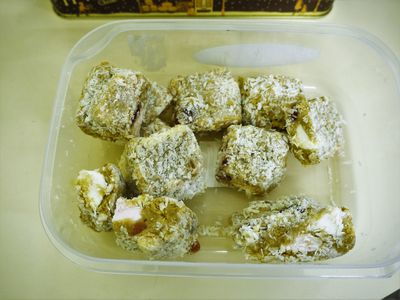 I have kept the best sewing for last ........ recently at patch'n'chat, Margaret asked me if I would quilt a wallhanging for her, as she wants to give it to a friend for Christmas.  She brought it in on Friday ....... isn't it FABULOUS!!!!!