On Saturday morning, Malcolm headed off to Berwick, and I loaded up the car with my sewing stuff and headed for Kelso.  I had already made the two quilt tops, and had layered them ready for quilting (I'll tell you about making them tomorrow), so it didn't take long to get the machine set up, ready to quilt the first one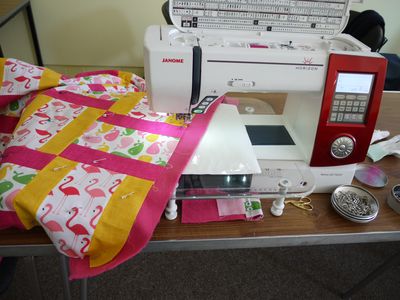 by lunchtime the first one was done - yes, I used my favourite big loopy meander!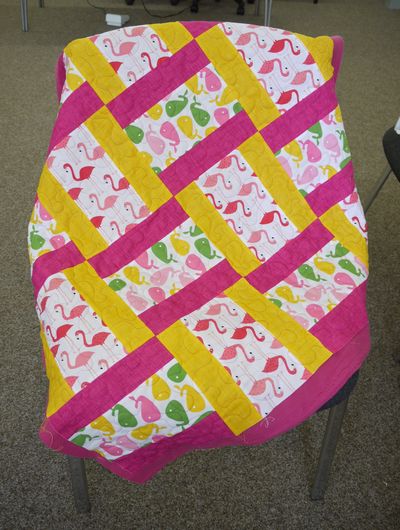 then I quilted the second one in the afternoon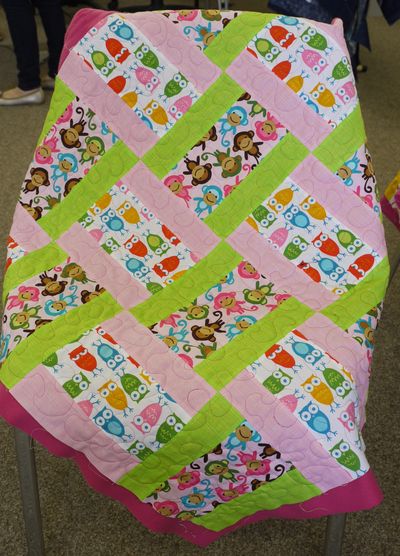 they both look like this on the back ..... cosy, cuddly deep pink fleece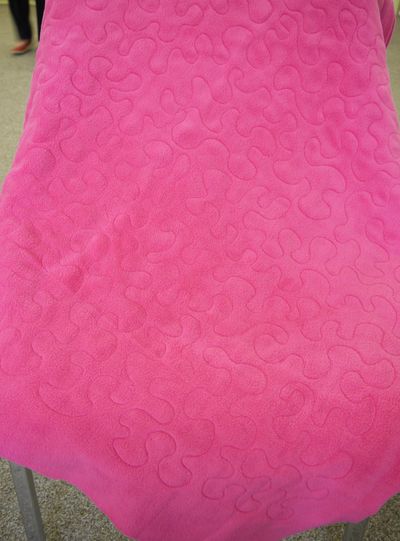 I demanded insisted asked nicely ........ but Yvonne wouldn't give me her seaside themed quilt.  Wouldn't it just look wonderful in the flat!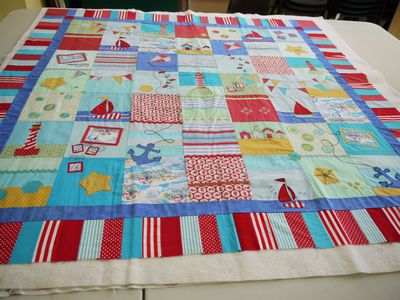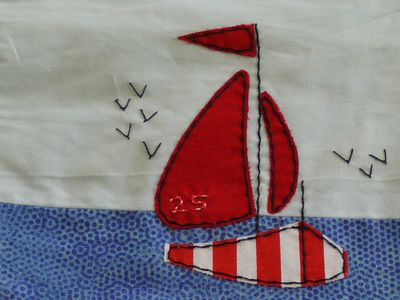 Lorraine had another of her stunning hexagon quilts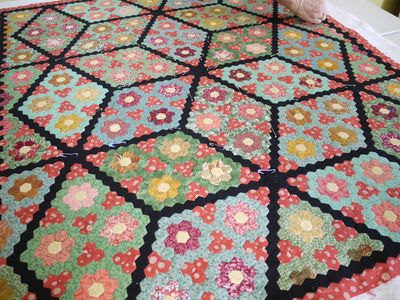 Tricia was working on a fun quilt for Linus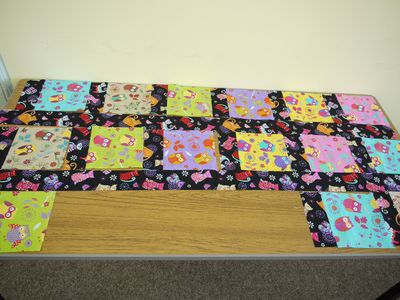 you can see the blocks have owls on them ....... but did you see that the sashing has pussycats?
Sandra was adding borders to the quilt which will be raffled at next year's Exhibition ....... you are only allowed a sneak peek!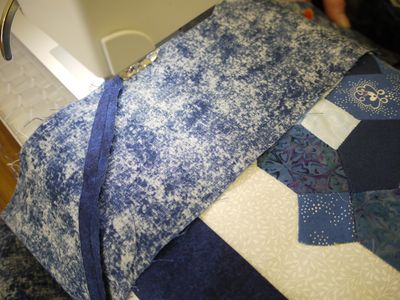 of course you know that we can't spent a day sewing without sustenance!  Having had a piece of Rineke's delicious Canadian apple cake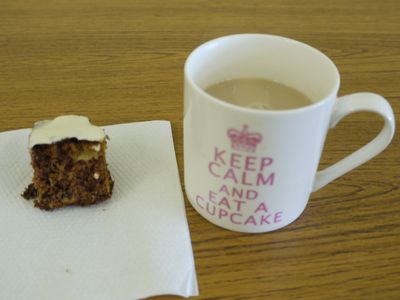 it would have been rude not to have a piece of Tricia's equally delicious cinnamon and pecan cake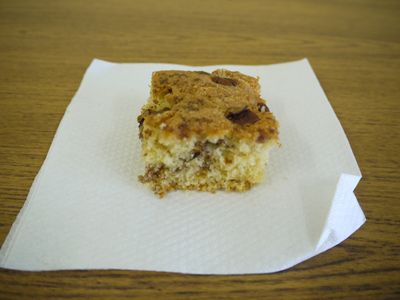 to finish ..... when I was doing the food shopping his morning, I could see the supermarket's security guard casting a beady eye in my direction, as I rooted about in the bottom of my bag.  But I wan't trying to hide something I had acquired illegally, I was looking for my camera, so that I could share this with you.  Yes, it's still slightly more than three months to Christmas, but they had Christmas cakes, mince pies and puddings for sale ........ ridiculous!!