When I declared this the year of using things up, I didn't expect my big steam iron to be one of those things!  But unfortunately I must have used used it too much (!) and it has died and gone to the great iron heaven.  I loathe ironing, so I was anxious to get another big iron, rather than using the ordinary steam iron that I use in the studio.  After a bit of research, I found one online and it was delivered yesterday.  I thought I ought to try it this morning just to make sure it was working ..... isn't it a thing of beauty!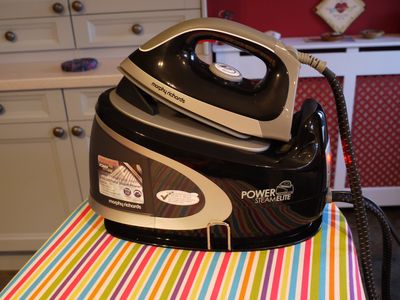 Malcolm realised on Christmas Eve that he hadn't bought a book for me (shock horror) ......but fortunately  a quick trip to the supermarket fixed that!!  I started reading it this morning, and I am thoroughly enjoying it.   Even if you don't know who Clare Balding is, I can recommend her book as a very entertaining read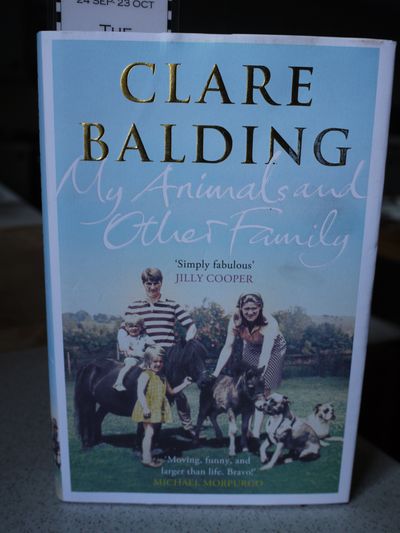 two of my smaller orchids have just started flowering  A pale pink one ......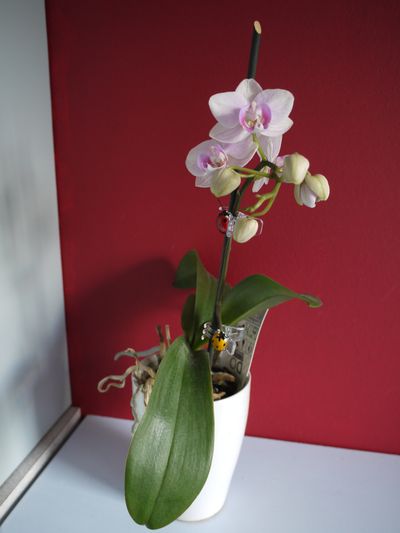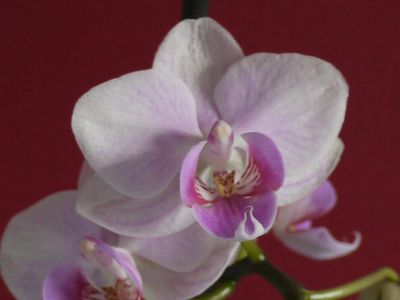 ....... and a pale yellow one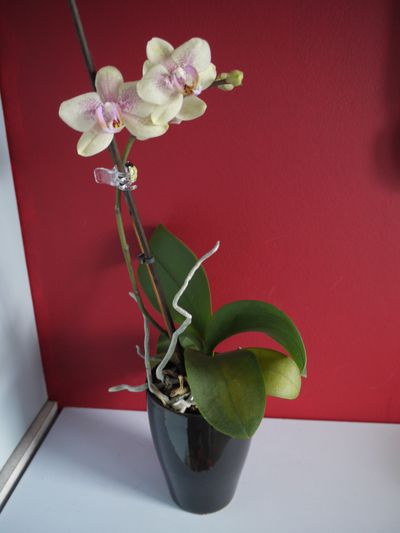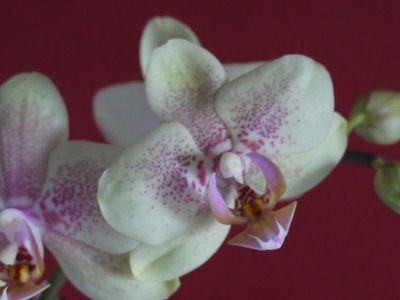 did you notice the new clips holding the orchids in place?  They were also a Christmas present from Malcolm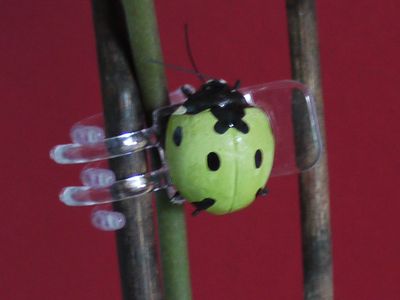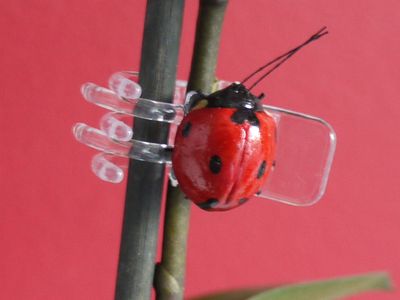 when I saw this little compost bin was being sold at half-price, I thought it would look much better in the utility room than the grey plastic one which we have had for some years......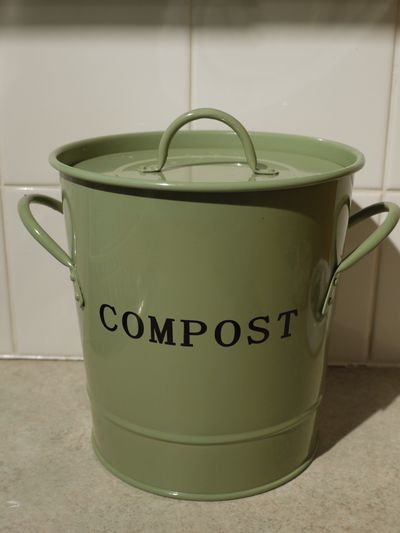 ....... especially as it matches the paint!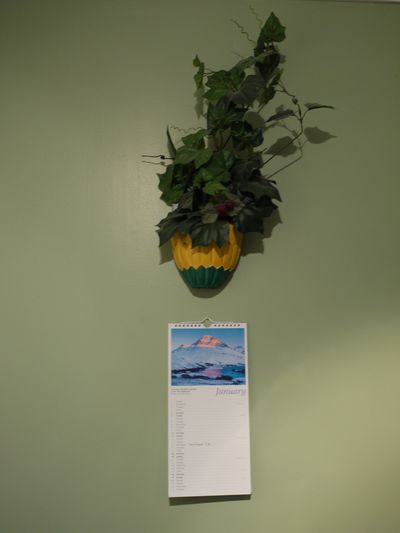 the plant is a silk one, as the utility room doesn't have a window.  And do you like the banana planter?  When we moved to Indonesia, we at first lived in an apartment complex.  There were occasional social events for the wives (we weren't allowed to work), one of which was an afternoon tea, at which we played some silly games.  One of them was simple - a prize for the first wife to produce a photo of her husband ...... and I won!  I still have the photo of Malcolm (it's in my purse) but as it's a dreadful passport photo, I won't show it to you!!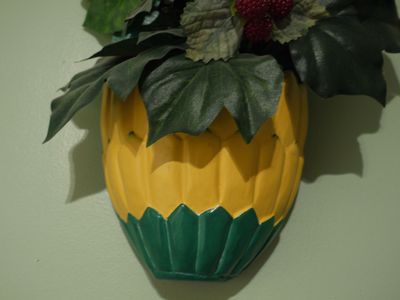 we have been fortunate, and have only had a dusting of snow, unlike some parts of the country, so I was able to go to patch'n'chat.  The snow did get a bit heavier in the middle of the afternoon, so those of us who have further to travel were keeping an eye on the weather in case we had to leave early, but fortunately we were able to stay and have Annette's delicious cupcakes
my friend Anne S regularly sends me emails with jokes or funny photos, but the email she sent the other day had photos which she thought Malcom would like - all sorts of imaginative things that people hade made with their log piles.  This was his favourite ........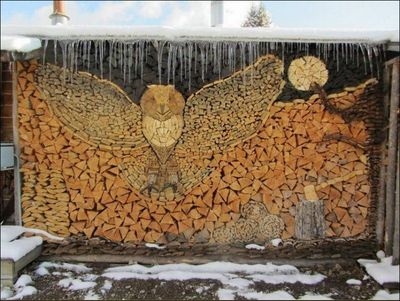 ...... but I don't think he is tempted to reorganise our logs!  Whatever the weather over the weekend, I shall of course be out in the studio sewing.  I hope you have a wonderful weekend, love Anne