........ I shall ask him if this morning's skies were a warning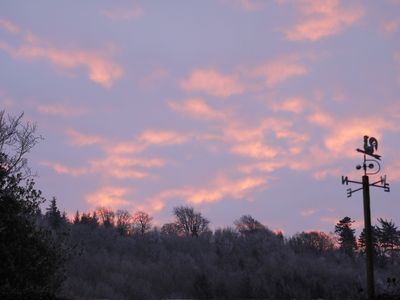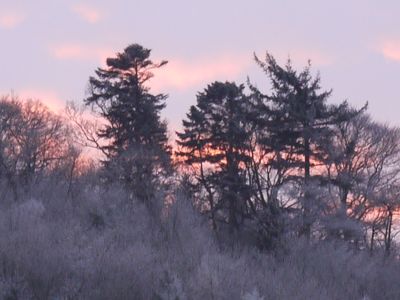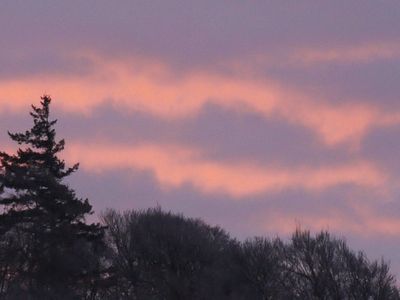 yesterday I finished piecing the last block of Leanne's House, and brought out the first block from the house, as I had finished the applique and embroidery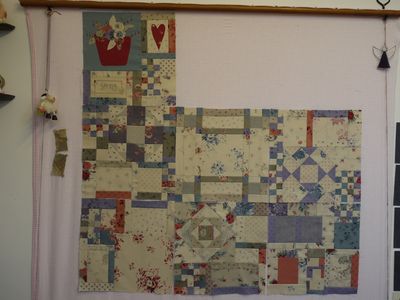 or rather, I thought that I had finished  - but when I went to take a close-up, I found that I hadn't done the satin stitch on this flower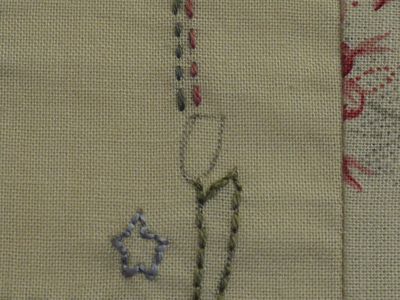 Malcolm has been doing quality control, and has criticised the stitching of this point!!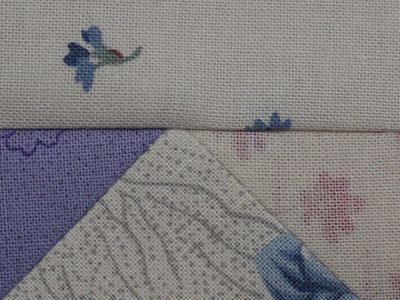 there is a great deal of embroidery to do - this is just a small part of one block  There is even embroidery round the applique hearts
I was going to make more scrappy strippy blocks, but decided that I would instead get on with the runners I am making with the wonderful Australian fabric that Lee gave me for my birthday.  Having stitched some of the blocks together, I then prepared another batch of strips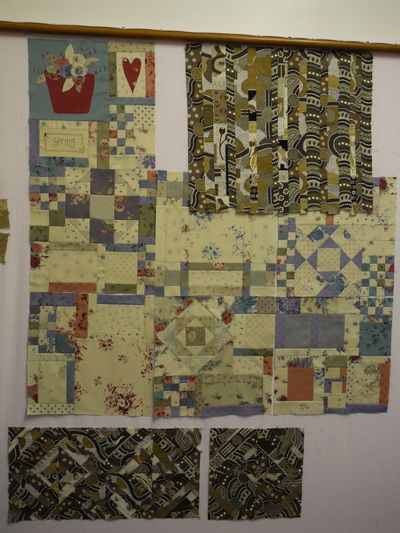 today I finished stitching this runner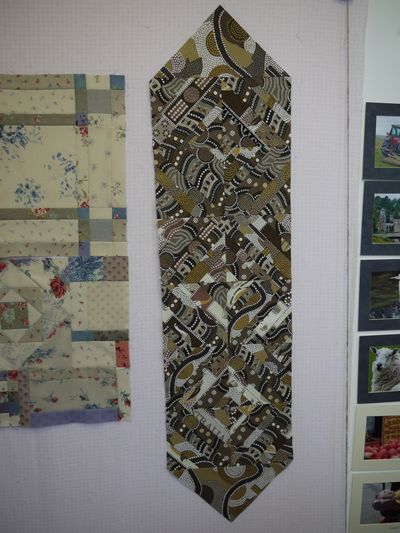 then made this one with crazy blocks from the offcuts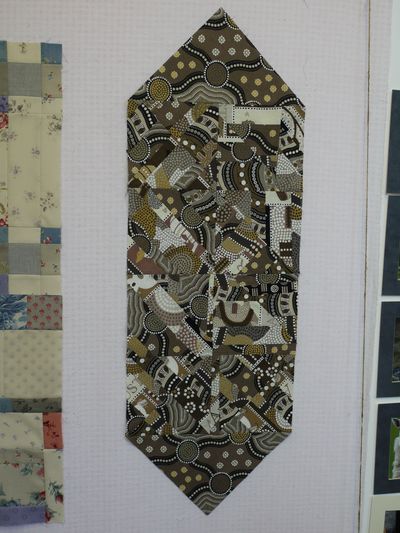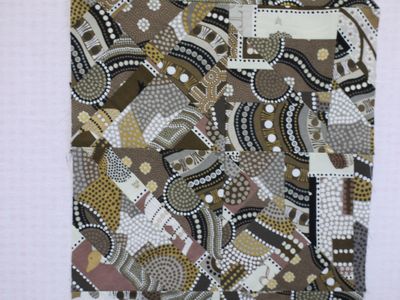 and almost finished a third one.  Here they are being tried out in the hall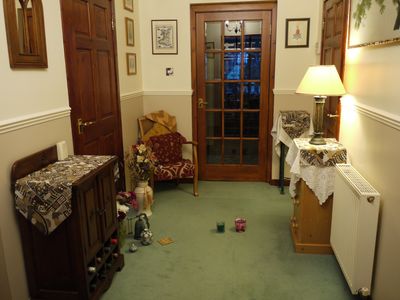 all this talk of using things up reminded me of an email that I was sent years ago.  I liked it so much I printed it out and put it on my notice board (click on it to enlarge it)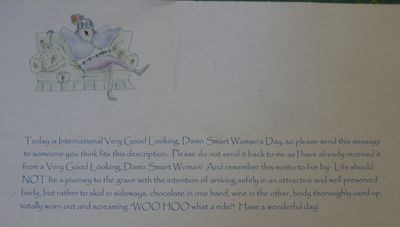 that, I hope, will be me!!