The snow finally got serious on Friday night, and this was the view through the front door on Saturday morning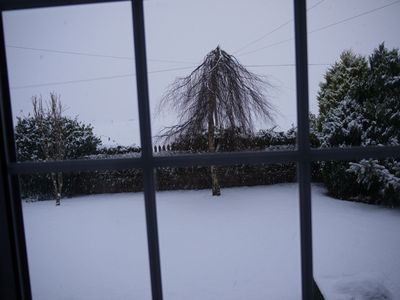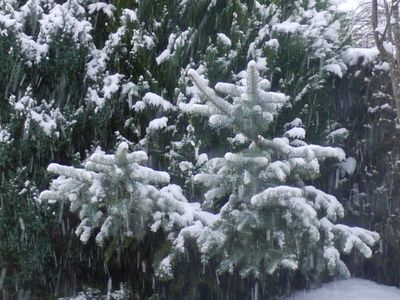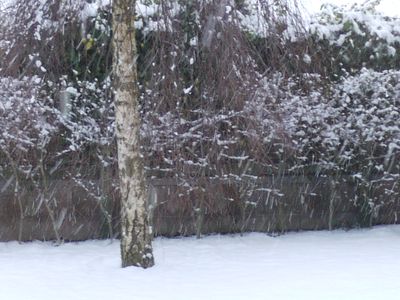 we went to St Boswells for a walk yesterday morning.  It was a bit on the chilly side, with flights of snow in the air, so in between photos I wrapped the camera in the ends of my woolly scarf!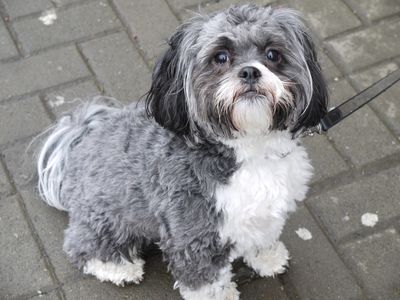 I was tempted to dognap this little cutie!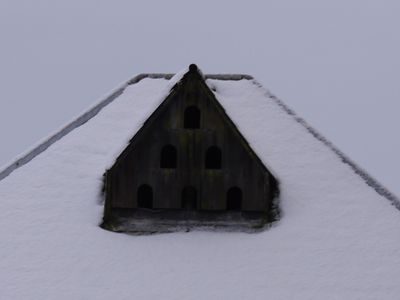 this dovecote is on a modern garage roof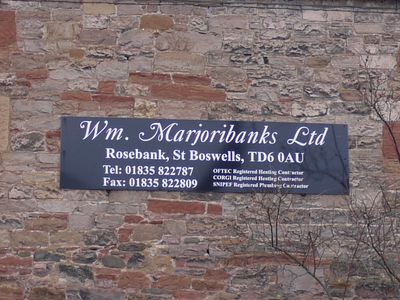 William's surname is pronounced Marshbanks!
an unusual window in an old house
a snazzy footprint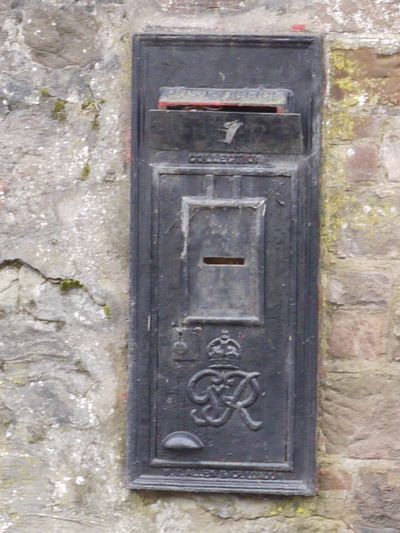 a very old postbox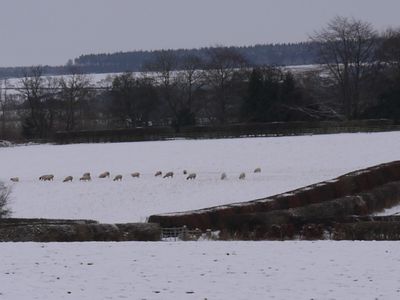 sheep in the snow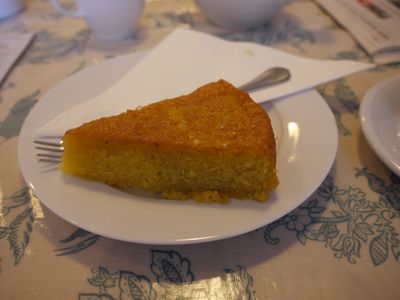 our reward - Tunisian lemon cake ...... delicious!
it has been snowing all day - Malcolm has cleared the paths and drive three times, having learned that it is much easier to clear an inch or two several times, rather than six inches in one go!  The birds have been back and forward to the bird table - I think they have now eaten all the food!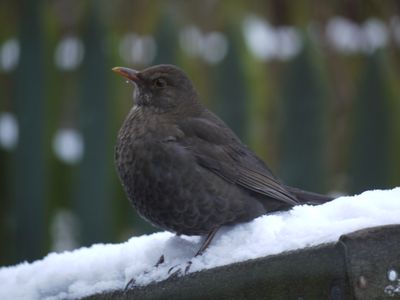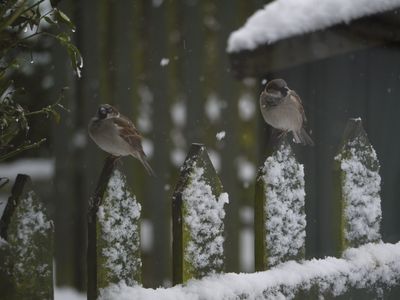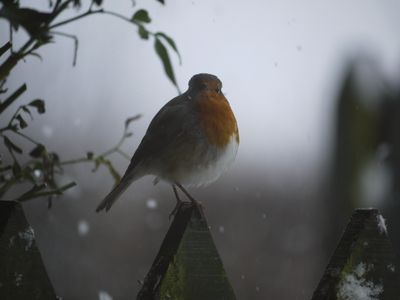 by the end of the afternoon, the front garden looked like this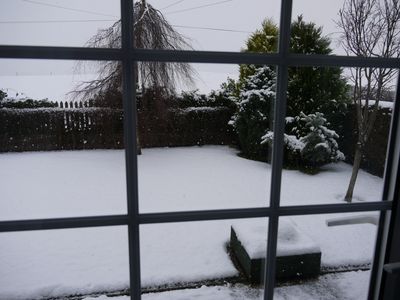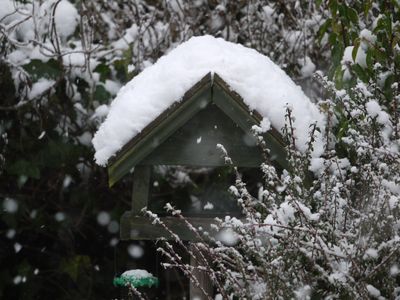 I won't be posting tomorrow, as it's a special occasion for us, but I'll be back on Wednesday to tell you all about it.  To finish today ...... when I was taking photos of the birds, I noticed this rider in the field across the road.  I'm surprised the horse wasn't galloping  to get back to the stable!!