Anne and Tricia came over this morning, so that we could have a fun day free motion quilting (sewing with the feed dogs down, so you control the stitch length by moving the fabric)........ although Anne and Tricia weren't entirely convinced about the fun bit!!  I haven't done much fmq recently, so it was a chance for me to keep my hand in too.
My first efforts were a bit rusty - you can see there are some large stitches in the flowers ........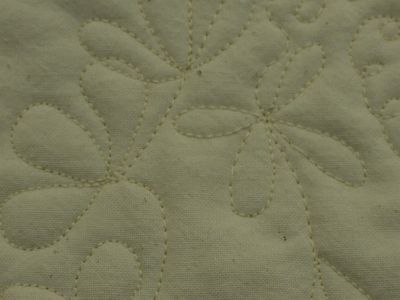 ........ but after some more stitching, I was brave enough to switch to a variegated thread, which would show up more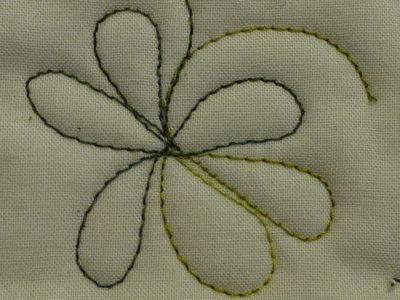 a messy centre, but getting better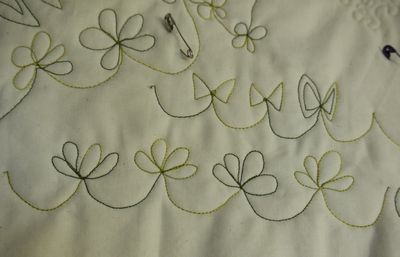 swags of flowers and bows
another flower, filled in with scribbles
I also did some fmq on patterned fabric - this little bit shows the different effect achieved by changing from matching to contrasting thread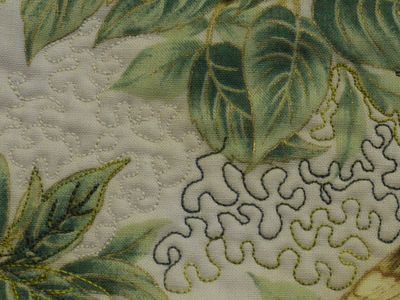 I stitched round this bird - but I have given it a funny bump on its head!!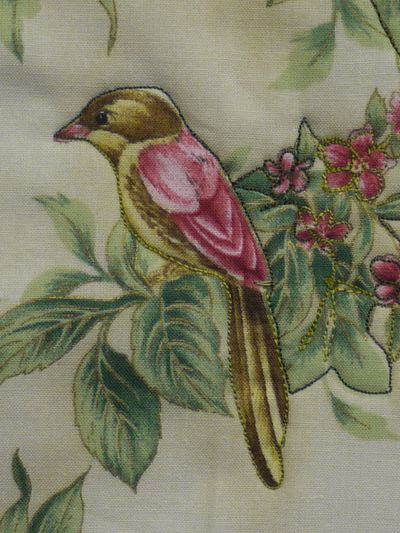 I had fun stitching the outline of  hearts, then wonky squares round them, and filling in round the hearts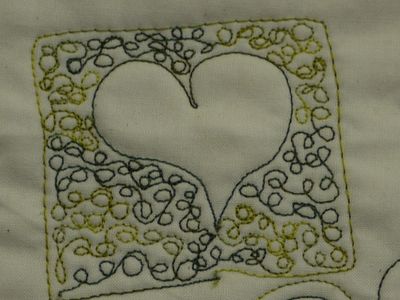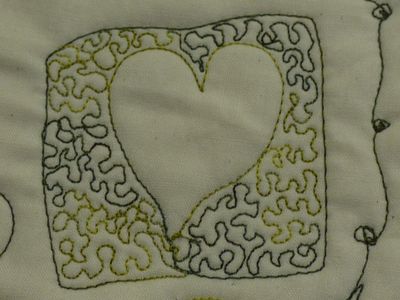 This is perhaps free motion embroidery, rather than quilting ....... a little clump of long grass with seed heads




Anne and Tricia soon got the hang of things and by the end of the afternoon were much more confident - I'm sure in no time at all they will be producing quilts with wonderful free motion quilting!!