Unlike Rachel, who showed off gleaming locks in this post, my hair was looking less than happy this morning!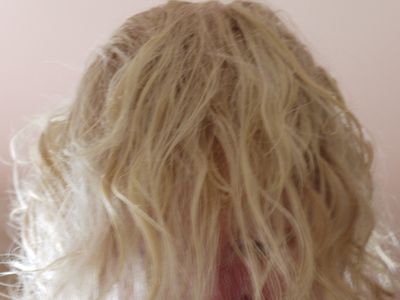 The problem?  My hairdryer had been a bit poorly recently, refusing to blow at its usual rate.  I asked Malcolm to have a look at it - he took it apart, couldn't find what the problem was ...... then simply couldn't get it to fit back together!  So until I can buy a new one, I'll have to make do with my travel one ...... which is just a little bit small and underpowered
However, some time later my hair was finally dry and straight again (it only curls when it gets longer!)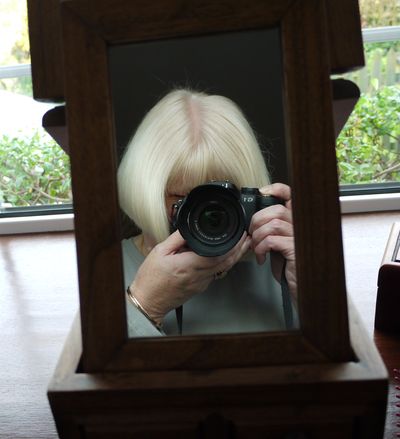 As the sun was shining, we popped over to Jedburgh, and had a walk round the town before lunch.  This acer was a blaze of colour against the blue sky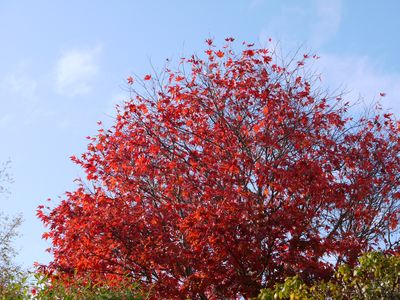 Can you just picure the two of us rattling around our country roads on these two fabulous machines - perhaps we could hire ourselves out to move sheep to other filelds, or bring the cows in for milking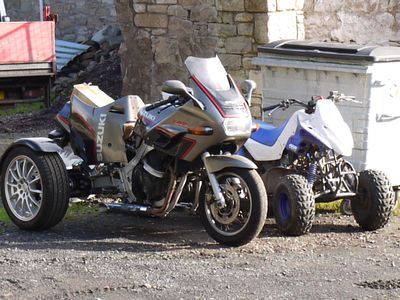 I had to drag Malcolm away from this pile of logs, before he tried to stuff them in his pockets to take home!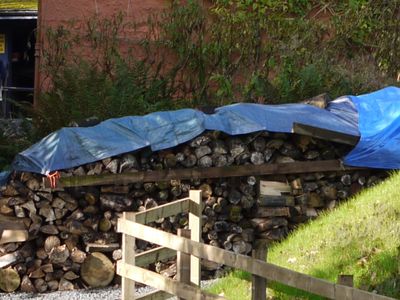 Malcolm spotted this carving above the library door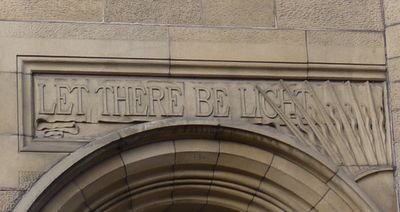 The restoration work on the fountain has finally finished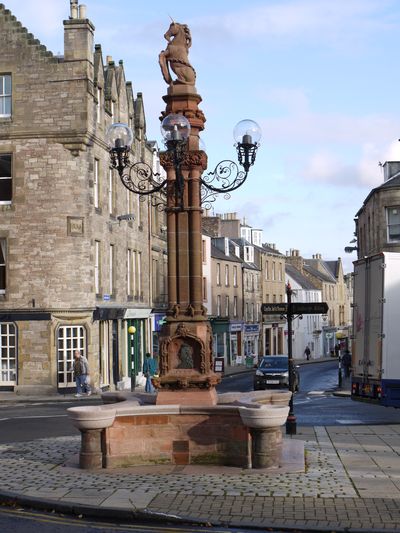 Back home, Malcolm was pottering about the garden while I was in the studio.  He stuck his head in the door and shouted for me to come quickly and bring the camera.  There was a wonderful rainbow .... this is it as seen from the back garden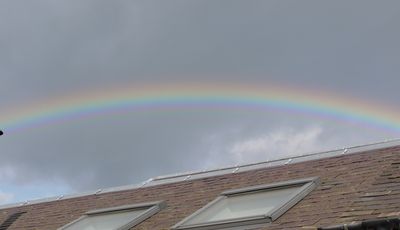 and this from the front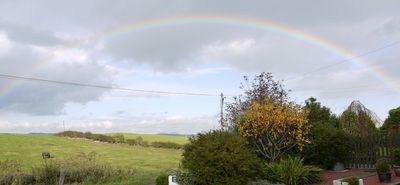 I am going to a workshop on Saturday, so I thought I ought to organise the rather long list of requirements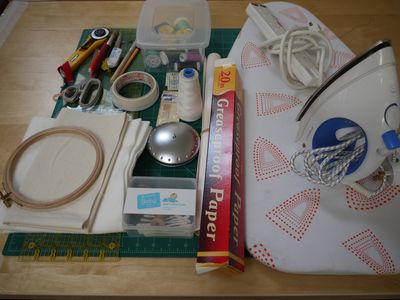 I looked out my workshop bag .......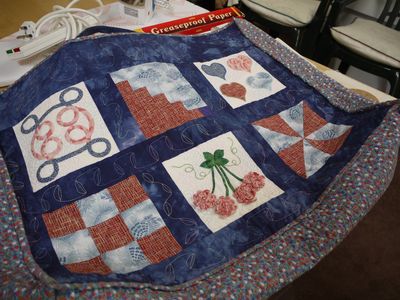 it has a pocket at the back for the cutting mat and ruler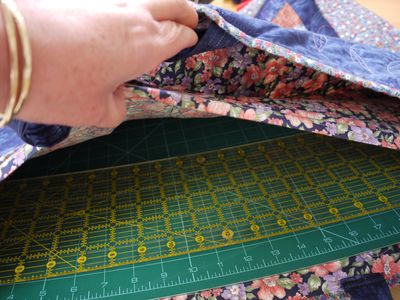 and two zipped plastic pockets which are held in place with velcro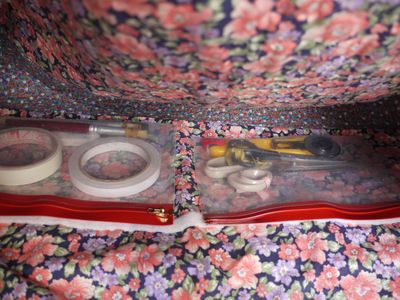 I also cleaned the sewing machine and stowed it away in its case, so everything is ready for Saturday morning ....... I'll be out on Friday evening, which is why I'm getting organised early (I'll tell you all about the evening out and the workshop is tomorrow).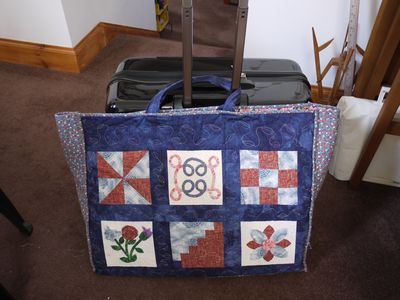 I have started the prep for the next Baltimore block - ok, I have to admit that I have put the Hawaiian block aside, as it will have to be needleturned, which is my least favourite method of applique!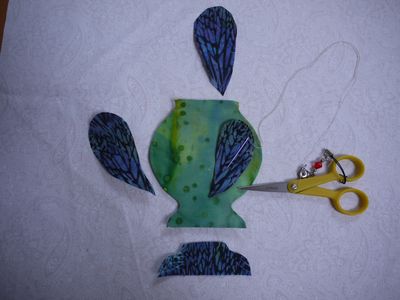 ps - I have done my Farmer's Wife blocks for this week, I'll show them to you tomorrow!