We use very little sugar (apart from jam and chutney making), but at the weekend I used very large amounts for the sloe gin and rosehip syrup.  Malcolm volunteered to prick the sloes, then I put them into three small jars ( I didn't have a big one!) and added the sugar and gin.  The jars have to be shaken once a day for a week, then once a week for eight to ten weeks - this is one of them after its shake this morning
The recipes for both the sloe gin and the rosehip syrup are from this book, which Stuart and Alison gave me for my birthday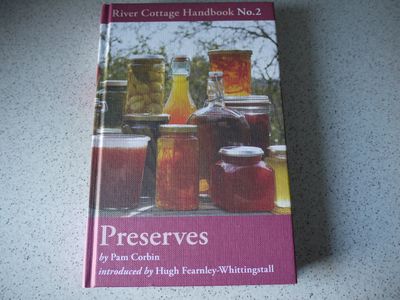 The rosehip syrup was very easy to make - but I was disappointed with the colour it turned out - yellow, rather than lovely red.  However, we had some on our porridge this morning, and it was delicious.
I have no idea why this photo is so big!!
 
As promised,  all the lovely things which Alyson sent me ....
scented candles and calming music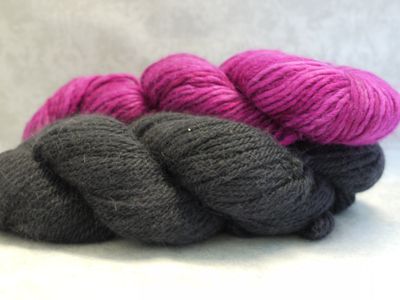 beautiful soft yarn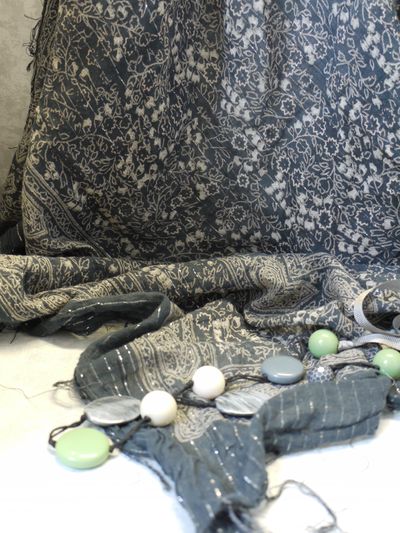 a lovely scarf and necklace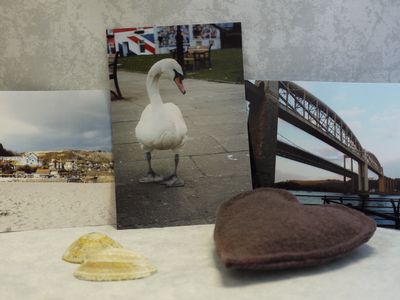 photos, shells from the beach and a felt heart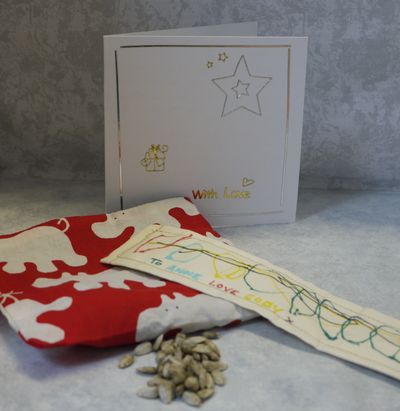 the bookmark which Alyson's son drew for me, a little bag containing sunflower seeds from her garden and a handmade card
Thanks again to Alyson for such lovely gifts.  I think I will use the yarn to knit fingerless mitts ...... and that leads us on to the knitting update.  I have finished these socks, except for sewing in the ends .......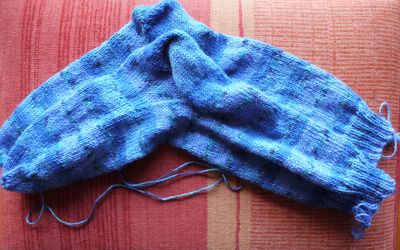 ........ and started on another pair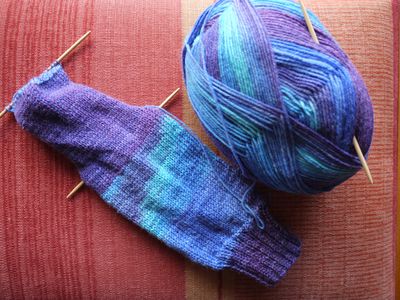 I have to admit that I have frogged the shawl - I just couldn't get on with the pattern at all, and decided it wasn't worth spending so much time trying to get it right, when there are lots of other shawl patterns that I could knit.