No more snow, but very cold and icy.  The birds as ever were flocking to the feeders this morning.  I saw this little one on the ground, but I couldn't decide what it was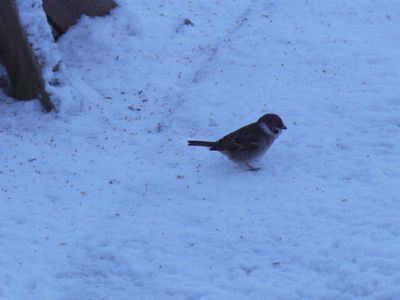 The markings on the wings look like a sparrow's, but the bird was probably only two thirds the size of a sparrow .......
....... and face on to the camera it looks different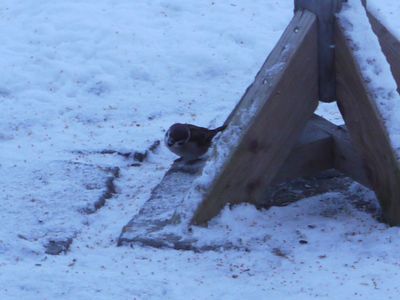 Whatever it was, it was very entertaining, bobbing about under the bird table.
Today was our Christmas lunch at patch'n'chat.  Unfortunately, several of the ladies weren't there, either because of the weather or illness.  As usual, Annette (on the left, the owner of the shop and baker of the wonderful cakes) and Cathy (quilter extrodinaire and Annette's right hand woman) dressed up for the occasion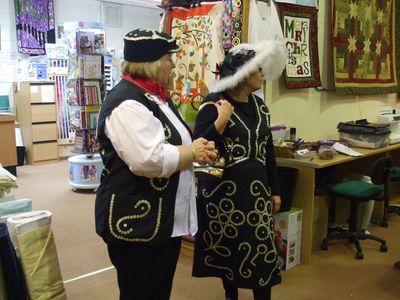 We all took a contribution for the lunch, so we sat down to a rather tasty spread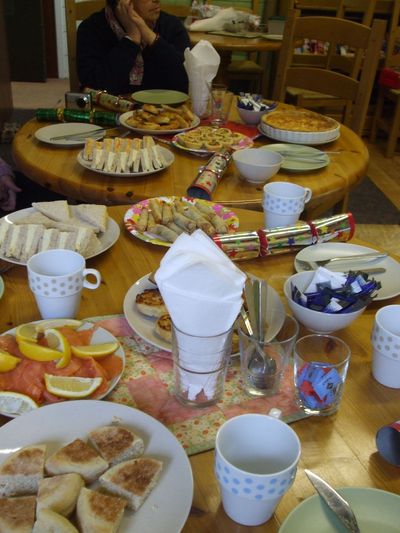 It's just my thick jacket that's making me look fat, not all the food I've just consumed!!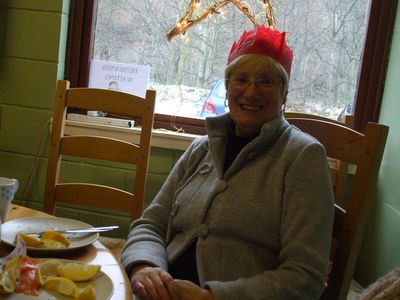 I'm going to have a busy weekend, finishing off the Christmas present sewing.  I hope you all have a good weekend, love Anne