Yesterday, Julie of The Cloth Shed had some lovely chairs in her post.  In my comment, I mentioned that we have some super chairs that we got in Indonesia, and that I would have to include them in a post sometime.  So ...... here are those very chairs!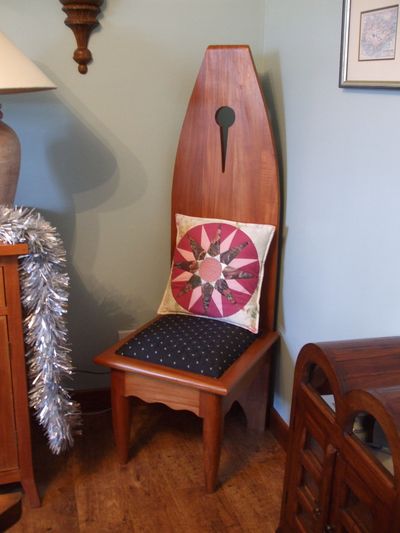 We have two of these chairs in the dining room.  So many people want them that I think we will have to mention them in our wills!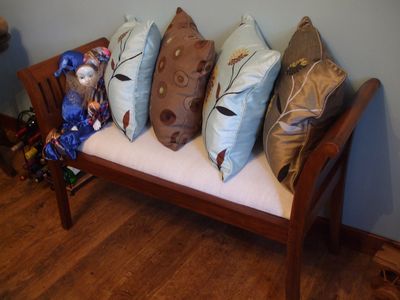 This long stool is now in the dining, but in our last house our bedroom was much bigger, and it sat at the end of our bed.  I know a lot of people don't like clowns, but I love this one, which I bought in Singapore.  He has a china face and hands, and a silk costume.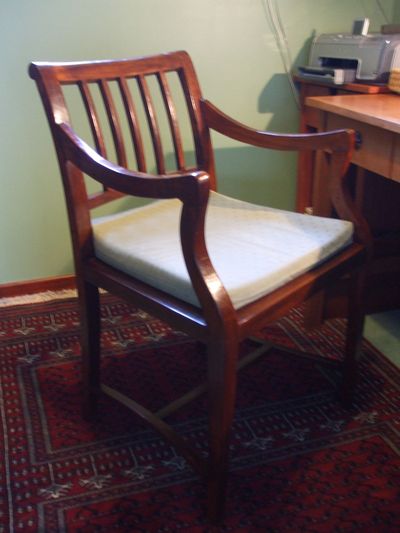 This is the chair in Malcolm's study.  It is sitting on a beautiful rug that he bought some years ago in India, when he was there on a business trip (I didn't get to go with him on that one!)
This is one of a pair in our bedroom.  It was only after I had put the photos on the laptop that I noticed that this is the chair that has a little bit broken off the bottom of the left hand front leg!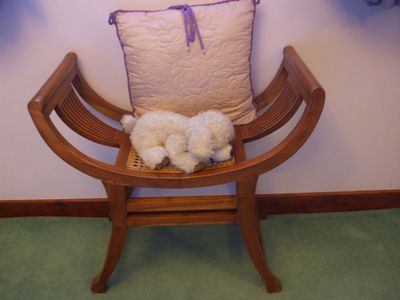 This little camel stool is also in our bedroom.  When I was taking the photo, I remembered this photo of my Granny.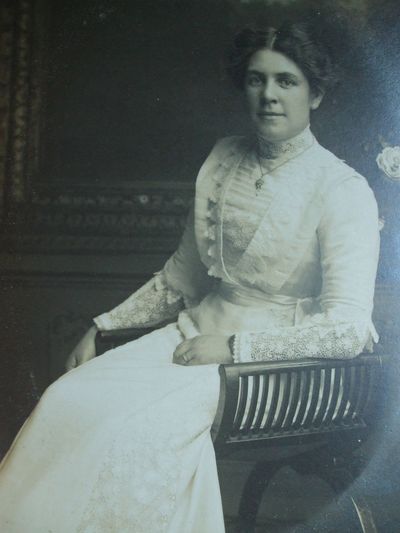 As you can see, the chair she is sitting on is similar to the camel stool!  I think this was taken before my Dad was born, which means it was before 1919.  It is funny to see her so young and glamorous, as I only knew her as a plump old lady, with pure white hair.  If only I had inherited her beautiful white hair, I wouldn't have to spend so much at the hairdressers covering my most unflattering grey!!