Hooray - the temperature has been above freezing all day!!  So everywhere we went, there was the constant sound of dripping, as the thaw got underway.  Unfortunately, the forecast is for the freezing weather to return next week, but for the moment, we will enjoy the small respite.  As our road was still quite bad this morning, I called on Malcolm for chauffeuring services.  Our first stop was Borderland Fabrics, as I needed fabrics to complete two Christmas presents (you will have to wait to see them!).  There were no other customers, so we had a cuppa with Annette and Cathy.  Fabric purchased, we then went on into Jedburgh town centre, where, having bought the newspapers, we popped in for an early lunch!  On the way back to the car, I had to get the camera out to capture these icicle displays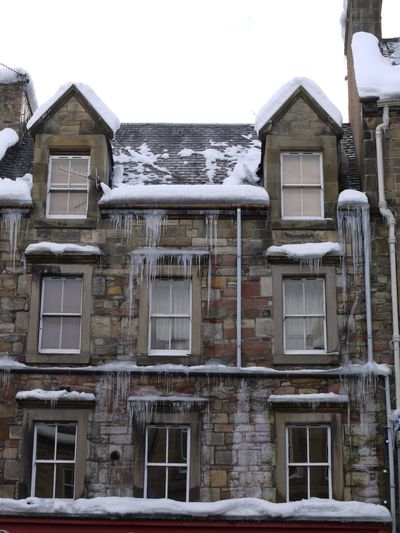 Our next stop was Kelso ...... yippee, I've been to the hairdresser, so I no longer look like an old English sheepdog!  Of course I had to stop to take more photos - this time of the Abbey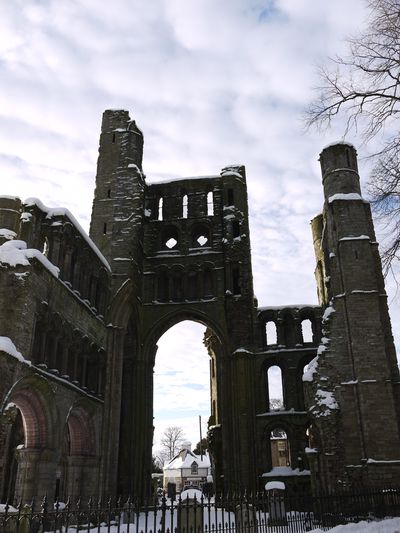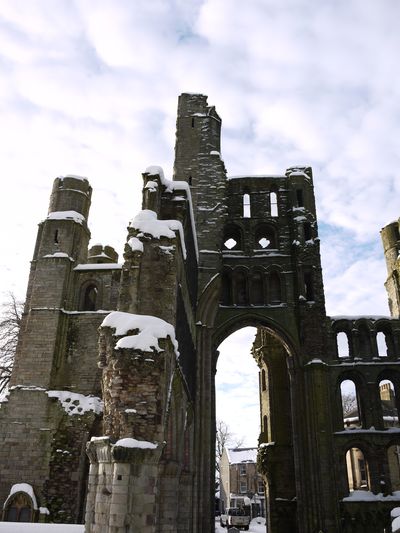 Last night I was busy knitting - can you guess what it is?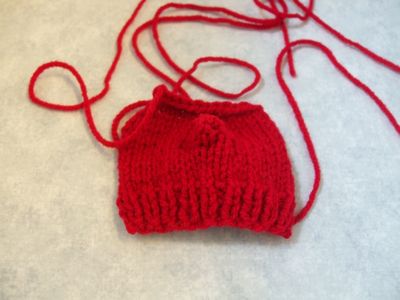 Yes, it's a mitten ...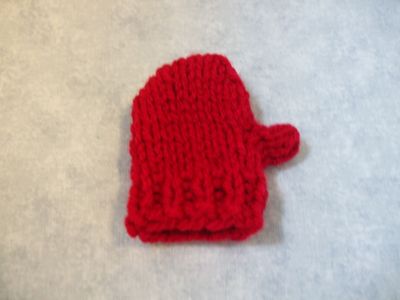 ...... but it's a very special mitten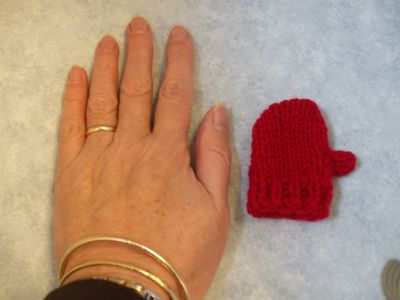 In one of those little coincidences in blogland, I had been looking at a pattern on Ravelry for tiny mittens .... then the next day, Rattling on .... had posted this pattern.  I only had a ball of red double knitting in the house last night to make a start to kntting some, so this morning I delved into my leftovers box for some other colours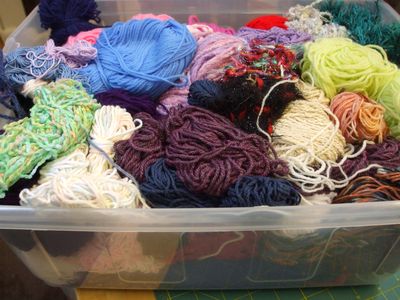 The plan is to knit enough to make some bunting to string along the front of the fireplace.  I also thought that for next year, I could knit some to make an advent calendar.
Another Christmassy thing has appeared in the house - this time a little wallhanging (except it is on a door!).  Apologies for the next photo being slightly out of focus, but I wanted to show you how I put it on the door ..... I put a little bit of Blu Tack on the door, then pin the hanging to the Blu Tack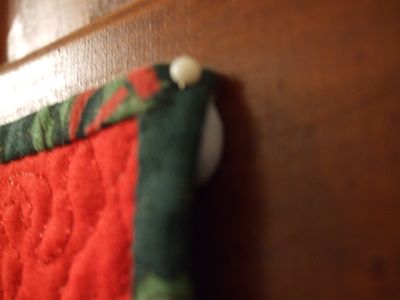 This is a detail of the stitching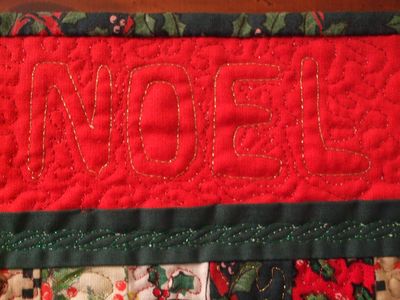 I designed the wallhanging about 15 years ago as a mystery project - that was the famous occasion when someone from the back of the room asked to see mine, so she would know what the finished wallhanging looked like!!  It did have beads and litlle silver bells, hanging from the prairie points - but I put it in an exhibition some years ago and it came back without them!  However, it still looks good when it comes out of hibernation every December