We've not had the best of weather this week for shadows, but I was able to capture some good reflections.  The first two were taken last Sunday in Wilton Lodge Park in Hawick and the rest on Tuesday morning, when I was out for my walk.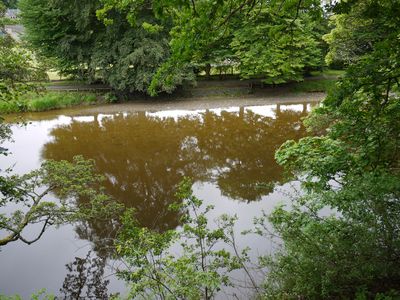 a perfect reflection of the trees on the far bank of the river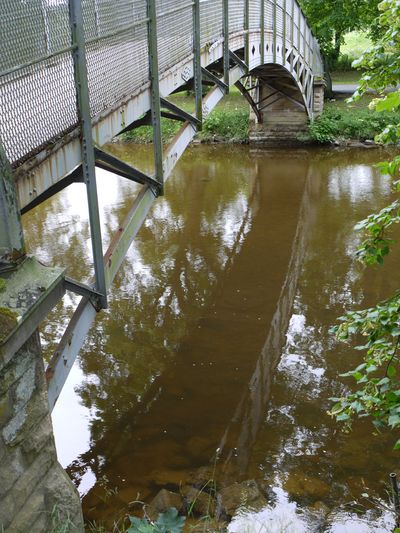 the curve of the bridge echoed in the water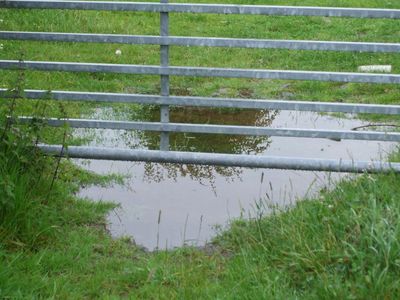 a view through the field gate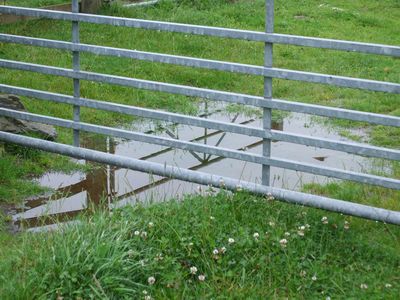 the reflection of one gate seen through another one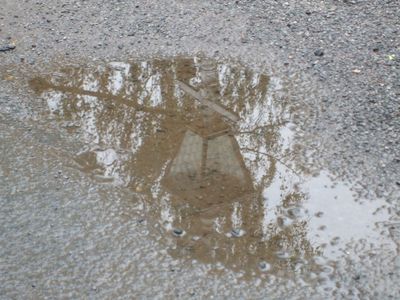 an old lamppost outside a neighbour's house
is the reflection of the yellow sign warning of the danger of puddles?!
It may not have been the best weather for shadows here, but I'm sure my fellow shadow-gatherers from around the world will be posting lots of wonderful shots over at Hey Harriet - be sure to pop over and have a look!