When we got back from Stuart's on Saturday, there was a pile of post behind the front door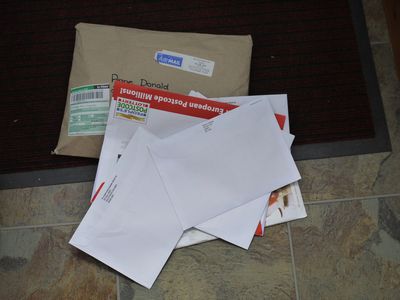 Of course I got excited when I saw the bottom parcel, with an airmail stamp and a customs form ...... yes, it was my parcel from Kylie, which is amazing as she only posted it on Tuesday!!  Even more amazing was that I remembered to take a photo before I ripped it open to find three parcels inside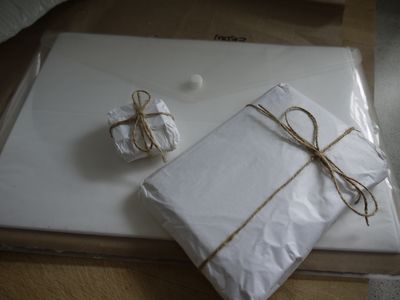 The smallest parcel had these three tiny magnets in it
I have put them on my heart shaped notice board in the kitchen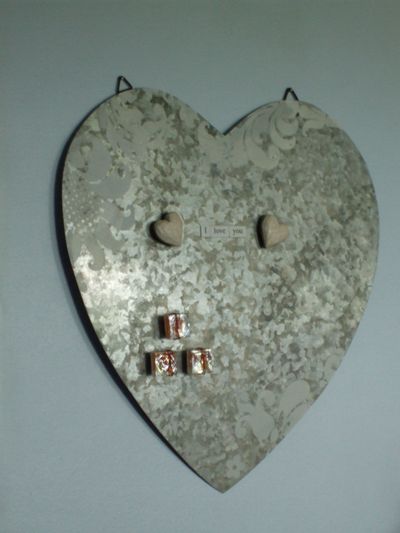 The next parcel contained one of my favourite things ....... a notebook!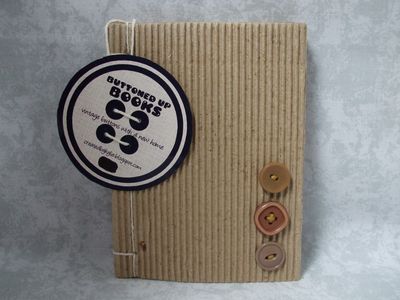 Then I opened the last parcel ...... and found that Kylie had sent me both sets of paintings!!  They are just absolutely gorgeous ..... and now I don't have to decide whether to have them in the house or the studio - I can have a set in each!
I still can't decide if I like this set .....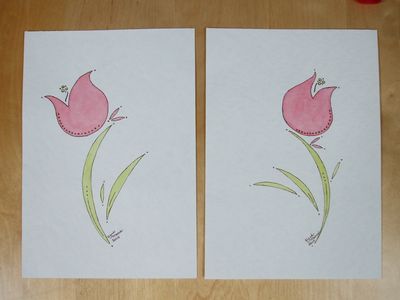 .....or this set best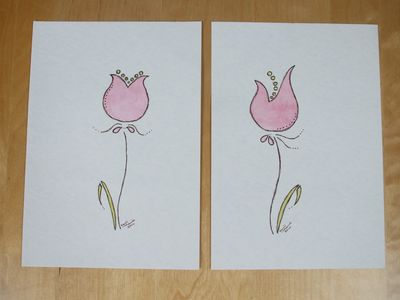 To help you decide which you prefer, here is a detail from the first one .....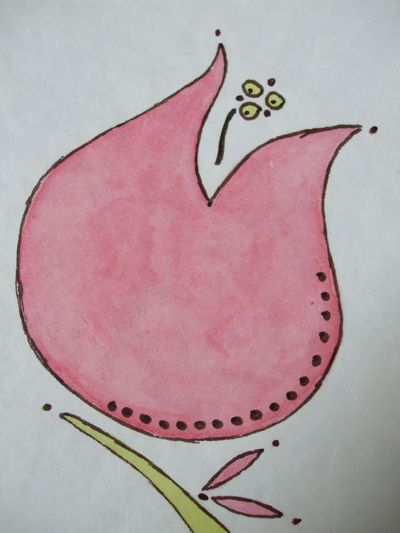 ....... and from the second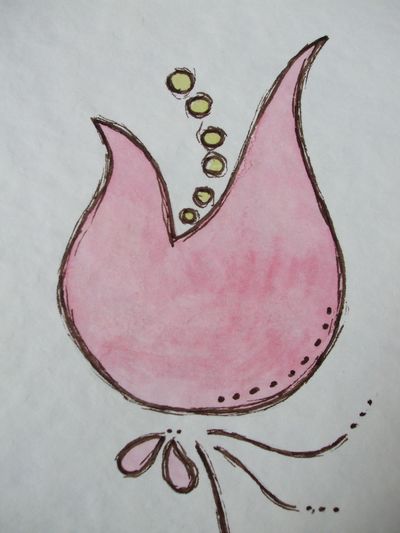 After all that excitement, I settled down over the weekend to do some more work on Maia - I have finished the scalloped border.  I have pinned it to the footstool so that you can see the pattern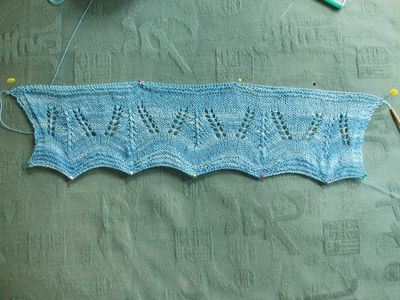 A detail of the shaping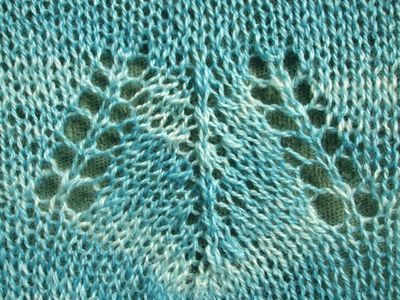 I still have lots to tell you about the weekend, but it will have to wait until tomorrow - but I will leave you with this photo, especially for my friend Sarah, just to show her that  I'm not totally anti-cat!!!