I recently got these jumbo binding clips as a free gift with a magazine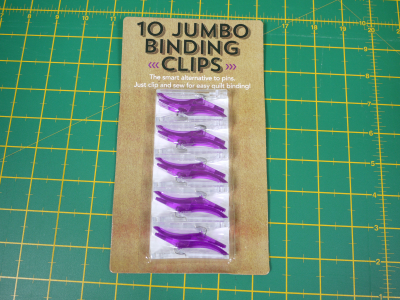 this shows just how big they are compared to standard ones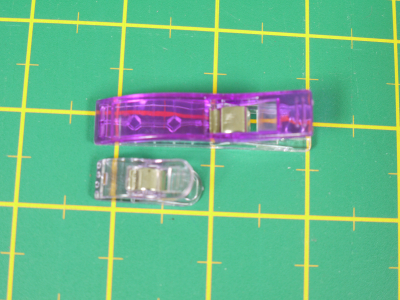 but as it is only the end of the clip that grips the binding, I can't see the point of the jumbo ones .......... unless you were adding a very wide binding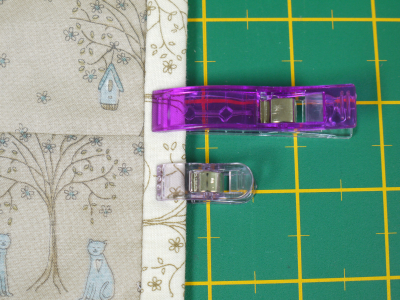 I can hear you now, asking why I have used fabric with (yeuch) cats on it!  It was included in a bundle of fat quarters, and I didn't realise until too late that there were cats (nasty little beasties) on one of the fabrics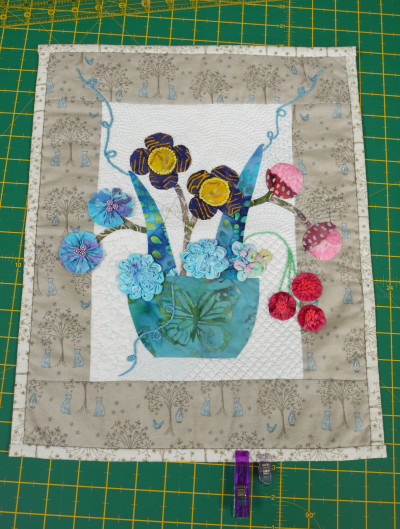 the lovely Margaret, she of the exquisite appliqué quilts, has started coming to Abbey Quilters Monday afternoon sewing sessions.  So she needs a mug bag (we all take our own mugs to use).  I looked out this almost finished one - it is inside out at this stage.  Then I delved in my various stashes and found a suitable piece of fabric, and a length of cord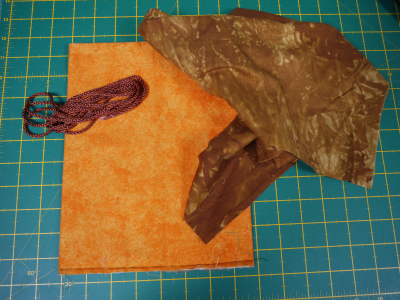 a tip for when you are cutting cord, which likes nothing better than to unravel at the cut.  Wrap a piece of sellotape round the cord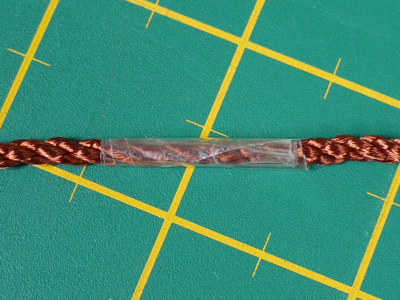 snip in the middle
ta-da, no unravelling ends!
and you can stick a pin through the sellotape for threading it through the channels for the cord
then once you have tied the two ends together, you can take the tape off and fluff out the ends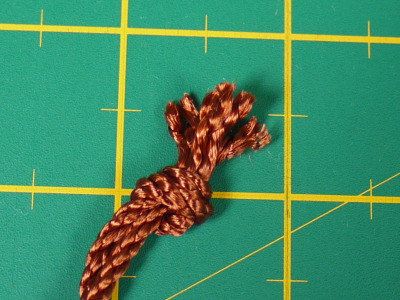 here is one side of the mug bag
and here is the other.  I even found a pretty mug in my stash to put in it!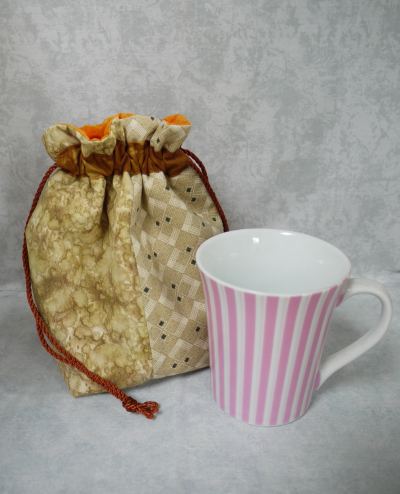 "sock war" is hotting up, with Little Miss Smartypants now knitting toe-up socks!  Well, the honour of Scottish sock-knitting rests on my shoulders, so maybe one or two pairs may appear from these books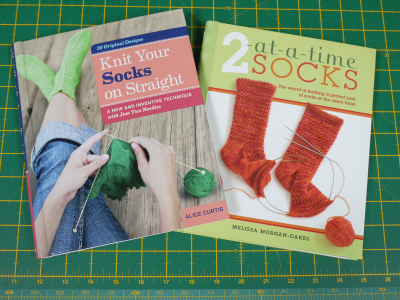 but maybe not these weird-looking things!