Hooray, when we got up this morning, the snow had gone, so we headed out for lunch at Lochcarron, in Selkirk.  I was delighted that they had Thai chicken soup on the menu today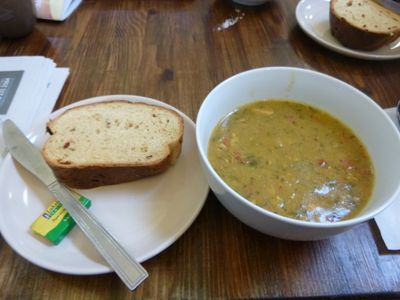 while Malcolm chose their lentil soup - both of them were delicious, as was the sun-dried tomato bread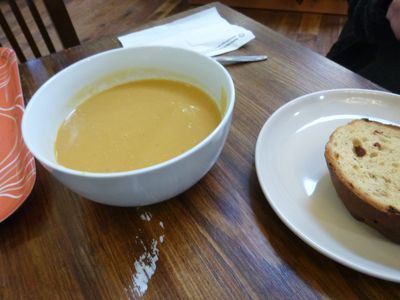 I haven't made much progress with my socks, as I don't take them to Berwick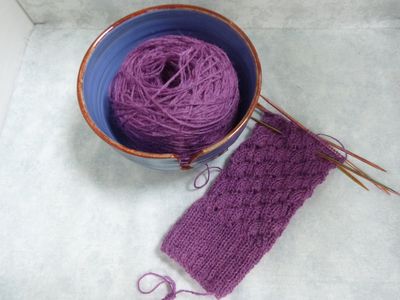 but I've made good progress with my latest blanket for Linus, as I can work on it in the car on the way to and from Berwick, which amounts to two hours of knitting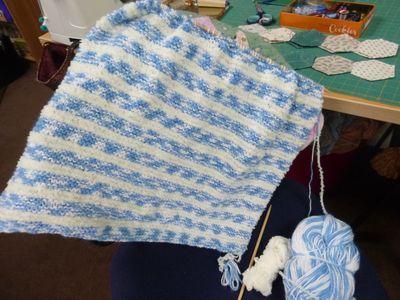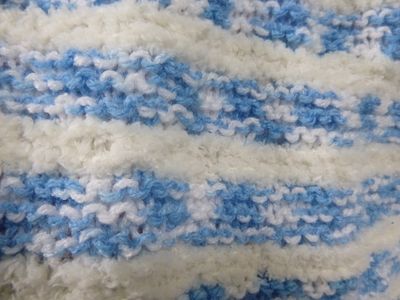 on the sewing front, I have prepped another four stitcheries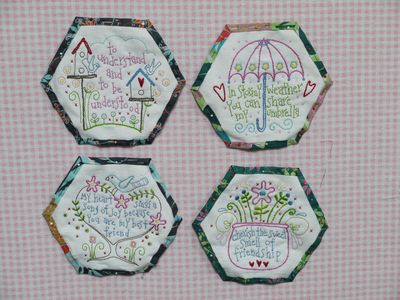 I have also cut out the eight hexies I need for the remaining stitcheries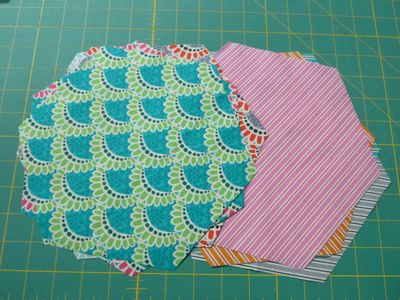 there has been more work on Mrs Billings - I have stitched together the remaining hexies for the other three large borders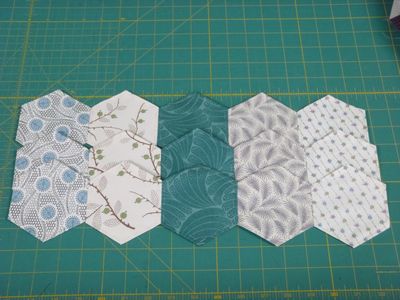 this afternoon I got out a pile of small hexies which I had previously prepped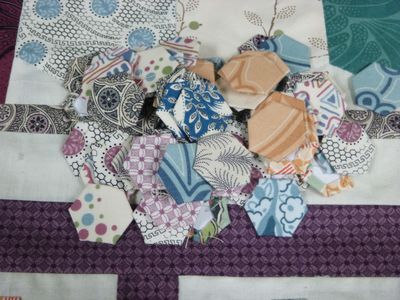 and laid some out on the narrow border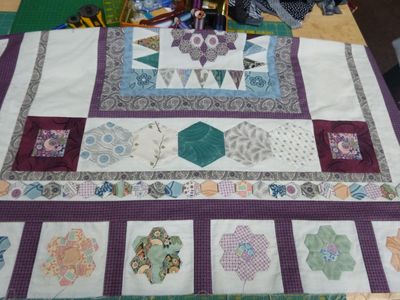 having stitched them together I found that I was one short!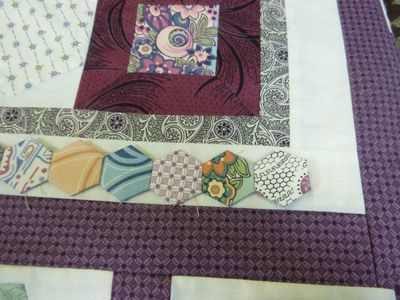 as I so enjoy sitting stitching hexies, I decided to have a big bite at this project, and by the end of the afternoon had completed two rows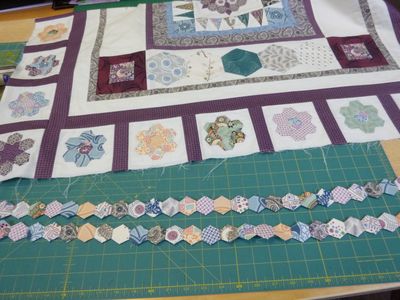 I have been having a sort out of our DVD collection, with a view to giving some of them to a charity shop when I have watched them for the second, third or even fourth time (having checked with Malcolm that he doesn't want to watch them again).  This afternoon's offering was the Minority Report, with Tom Cruise, who is not one of my favourite actors*, but it is a good film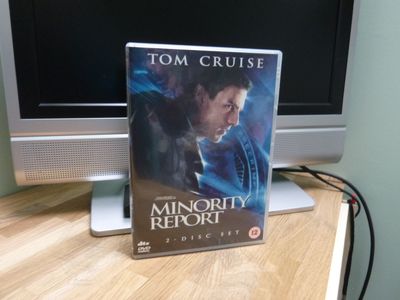 we had a glorious sunset tonight - a nice change from recent grey skies!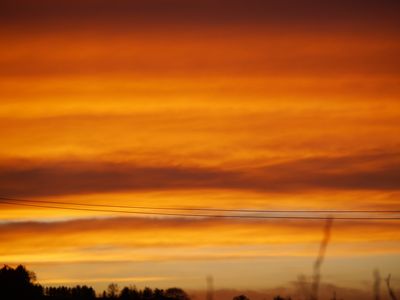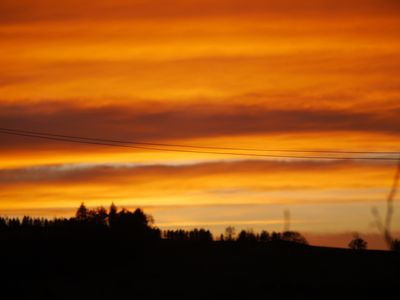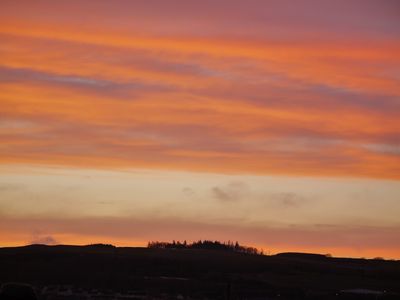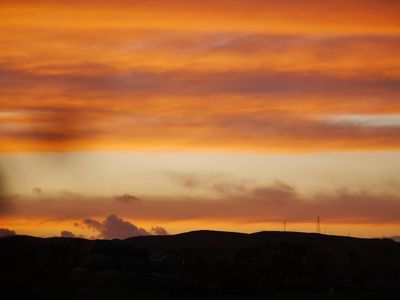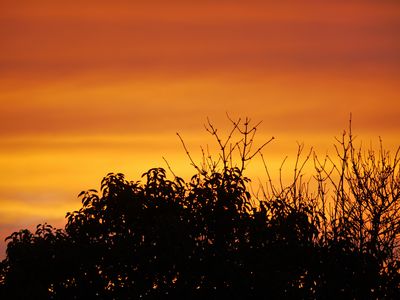 please think of me tomorrow morning, when I have a dentist's appointment at 9am - much too early to endure such torture!!
* my favourite actor is, of course, George Clooney ...... closely followed by Robert Downey Jr.  I have gone off Johnny Depp recently - he seems to have turned a bit weird!  And of course there is the delicious British actor Richard Armitage - oh, those smouldering good looks, that deep brown voice - excuse me, I shall have to lie down now in a darkened room!!