...... to shirk a challenge, so when Little Miss Smartypants Meredithe mentioned knitting 16 pairs of socks in 2016, of course I said I would too.  The only problem was that she was on pair 12, and I had knitted one!  However, I bought some sock yarn to knit up when we went to Hampshire - I knew I would get a lot done in the car during the long drives there and back.  This is the first pair ........ I do like to start the second sock at the same point in the colour sequence as the first one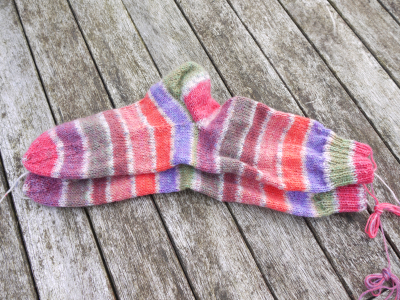 but I had just gone past the start point of the first sock when I got to the toe
and that part of the sequence didn't appear again until the heel, which was far too much to wind off, so they don't quite match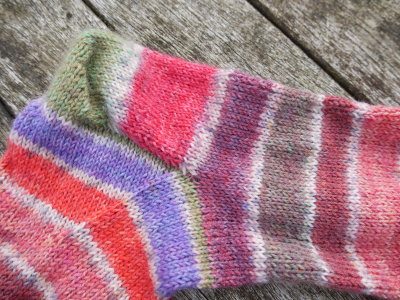 I bought this sock wool in the wool shop in Alton, as Malcolm said he would like a pair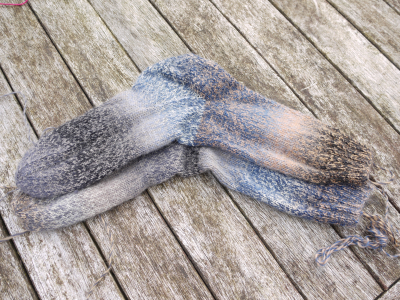 I thought I had started in the same place, but as I was knitting in the evening with just the light of a small lamp ...... oops.  Fortunately Malcolm isn't bothered, as you won't see them when he wears them with his winter boots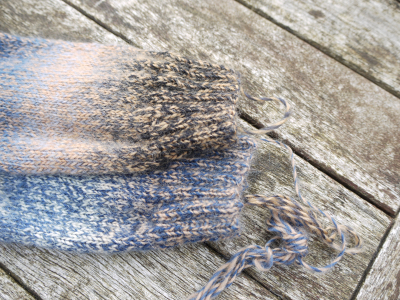 hooray, this pair turned out matching!
this pair match down to the heel turn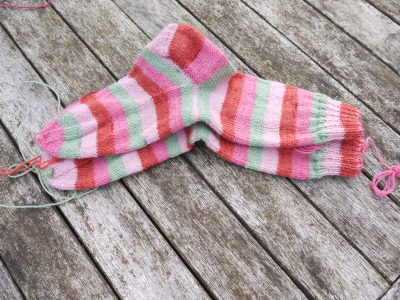 but then the sequence has a slight hiccup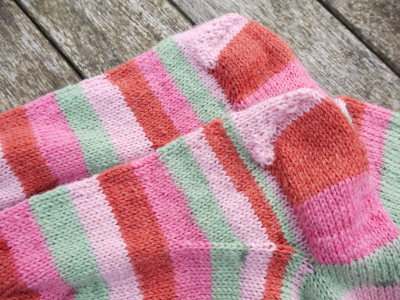 this is the latest pair - I should finish this first sock tonight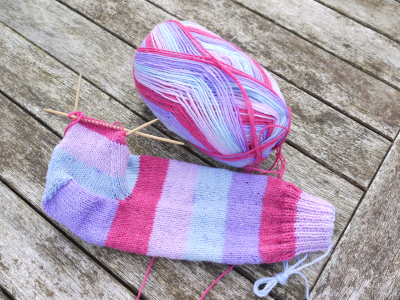 and now for a tale of woe!  When we got home, I popped into Fun2Do in Hawick to get a ball of wool to do another pair for Malcolm.  I started knitting .......
........ then there was a slight problem with a break in the yarn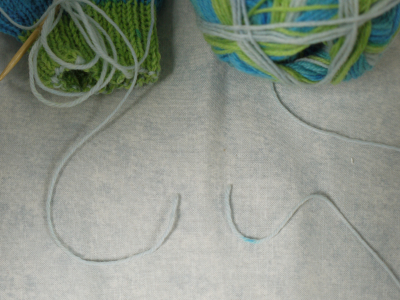 but on closer inspection, it looked as if the yarn had been cut, and there were several more ends in the ball.  I took it back to the shop yesterday, and the member of staff who served me was as puzzled as I  was.  She too thought that it looked as if the yarn had been cut, rather than breaking when the ball was being wound.  She is going to send it back to the manufacturer ......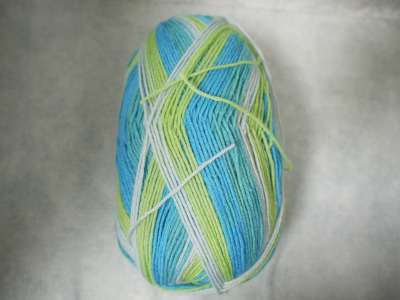 ........ and I got a replacement ball.  But unfortunately there wasn't another ball of the manly colourway, so I just had to get another girly one!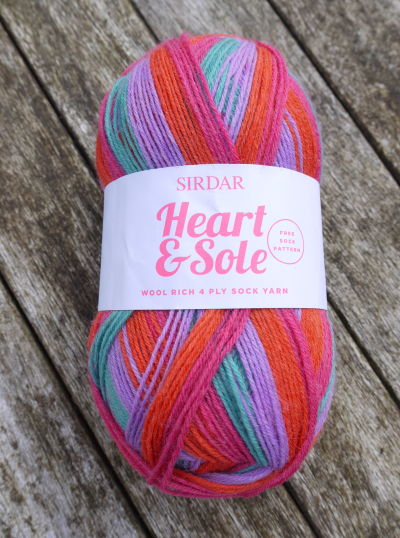 on Saturday, Berwick was invaded by rather a lot of Goldwing motor bikes (they look like a cross between a motor bike and a large armchair!)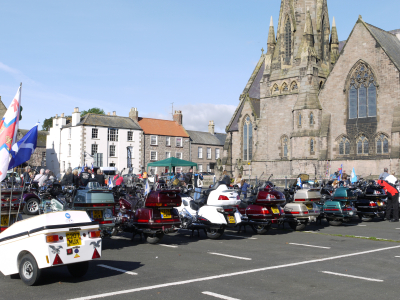 I promised you handsome young men, but I don't think these chaps qualify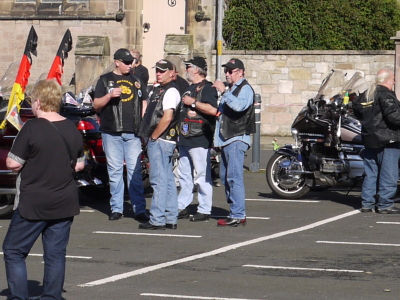 nor do these ones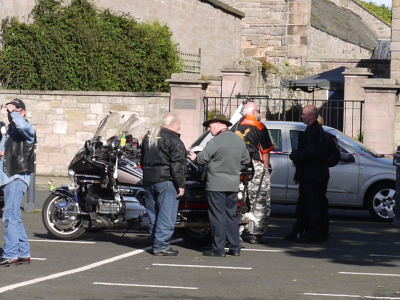 here they are ........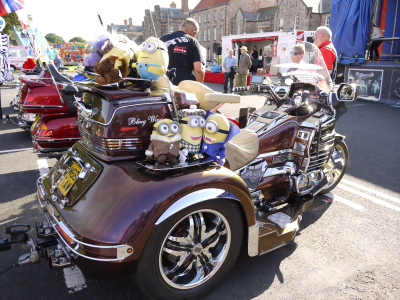 ........ who can resist a well-turned out Minion (well, I can't!!).  The bike owner found it quite funny that I wanted to take photos of his Minions, not his bike!
there weren't any bananas on offer for the Minions, but if they were really peckish, they had the choice of burgers, donuts and ice cream ....... which I think are the three major food groups!!