I know some of my friends think I am mad getting up early, but if I had stayed in my bed this morning ........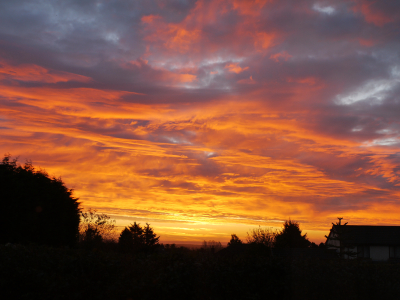 ....... I would have missed this wonderful sunrise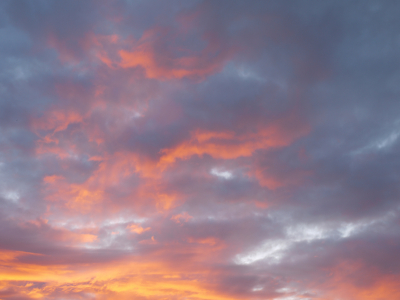 in the end, Storm Brian didn't reach us, so yesterday morning we headed over to Amble for a walk
we have never been there when the tide is out - it was strange seeing an waterless harbour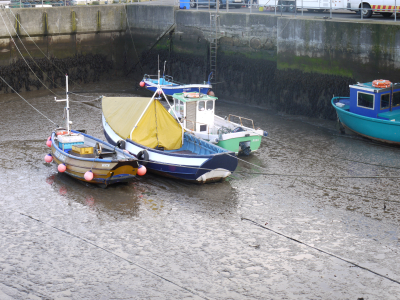 I think this was once a pier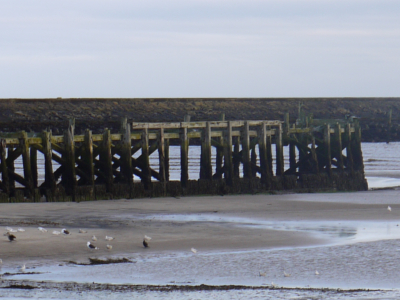 I felt slightly seasick taking this photo - as I looked through the viewfinder, focussing on the gull, the water was  rushing past in the background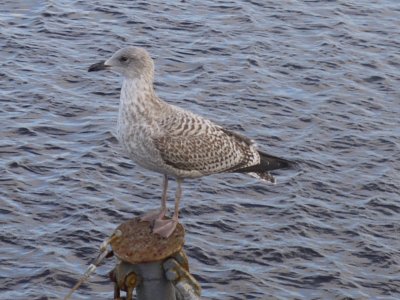 one of the cormorants obligingly assumed the classic pose with outstretched wings for the photo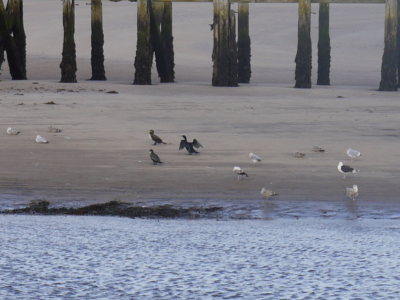 not quite as impressive as the Berwick lighthouse!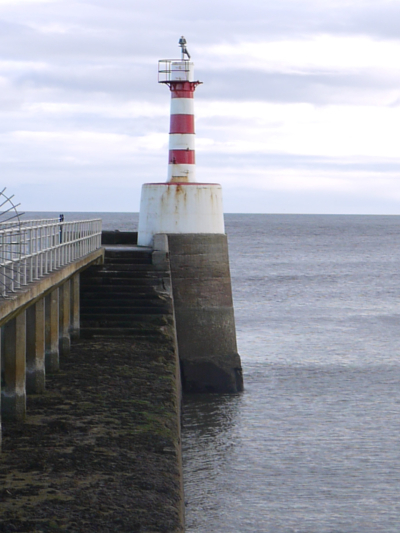 we were concerned to see all these men in hi-viz scrambling over the rocks, but fortunately it turned out to be a Coastguard training exercise
you can rent these little beach huts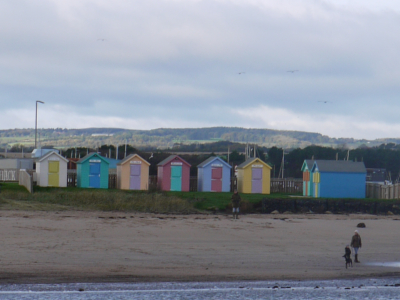 a quick pause for a couple of arty photos ....... first some rust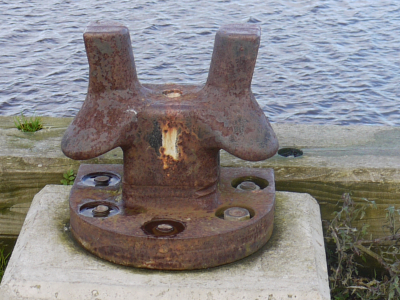 then a large, strange piece of machinery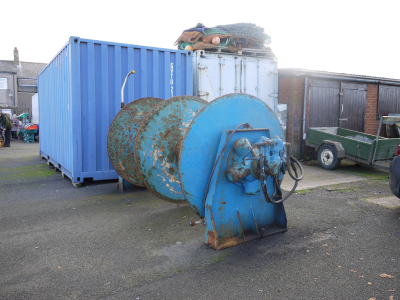 this piece of landscaping has recently been weeded and tidied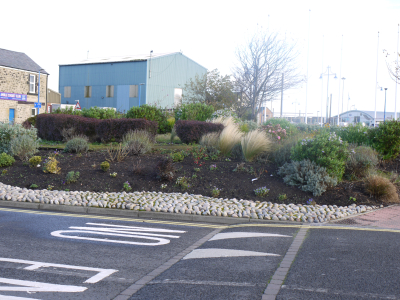 but this stretch is still neglected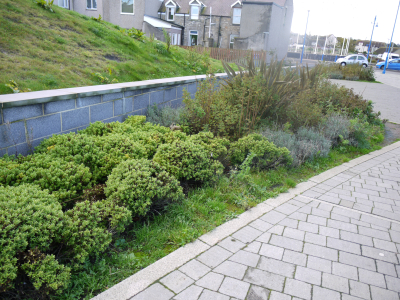 heading for a cuppa after our walk, we were a bit bemused by all these pigeons on the roof.  We came to the conclusion that there can't be any loft insulation in the building, so the roof is warm for them to sit on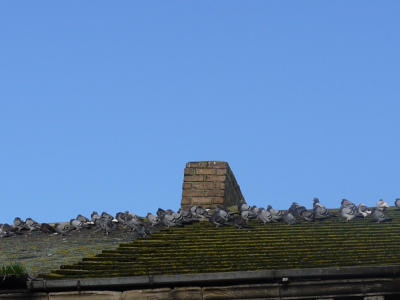 we had to avoid men with long ladders, who were stringing Christmas lights across the street
I remembered my own advice to look up, to find unusual things for photos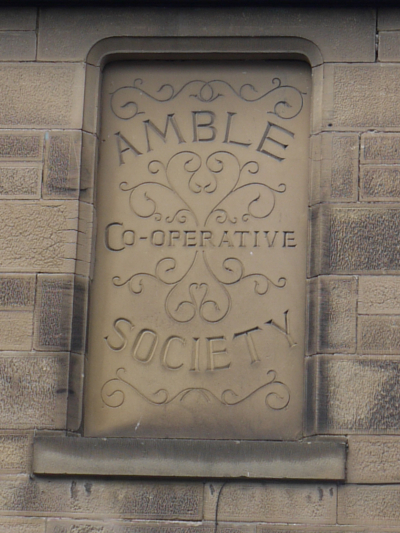 inconsiderate motorists, parking right in front of the tea rooms and spoiling my photo!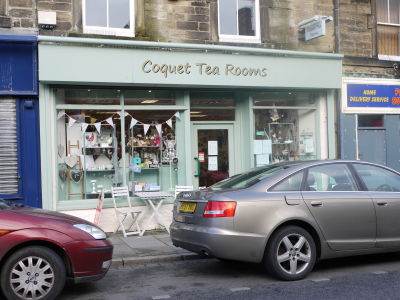 just for a change, we shared a toasted teacake - delicious!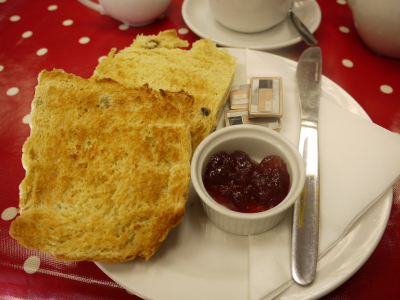 I think I mentioned before that Stuart and Alison gave us walking shoes for our birthdays.  Manly ones for Malcolm ......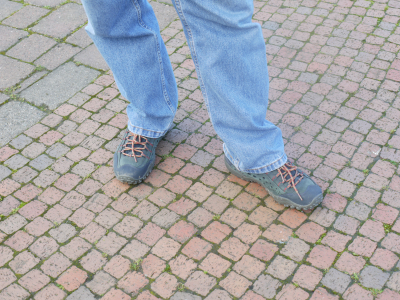 and girly pink soles for me.  It must be getting colder ........ note the hand knitted socks!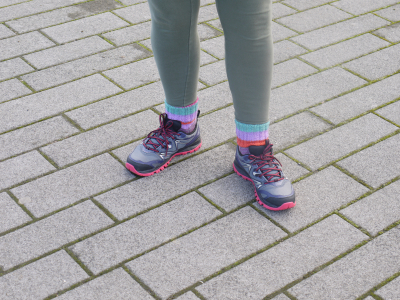 I'll be back on Wednesday with a report on Malcolm's wine rack!