When I was putting clean sheets on the bed this morning, I noticed these strange marks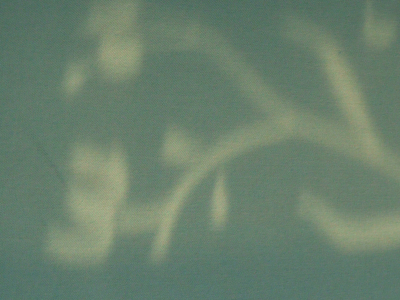 what had happened?  Had I perhaps splashed the sheet with bleach?  No, it was the sun shining through the net curtain and casting the opposite of a shadow!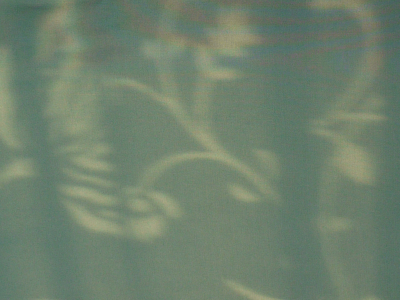 I have been meaning to show you these tray cloths and table cloths for some time, and today I finally remembered.  The tray cloths were embroidered by my Granny (I only had one Granny, as my Mum was an orphan)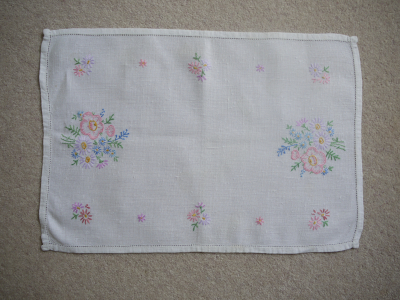 it is hard to believe, but the tray and table cloths are older than me!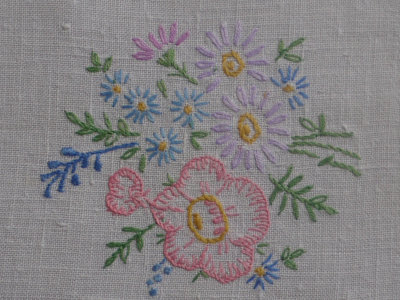 when I was about five, Granny showed me the basics of embroidery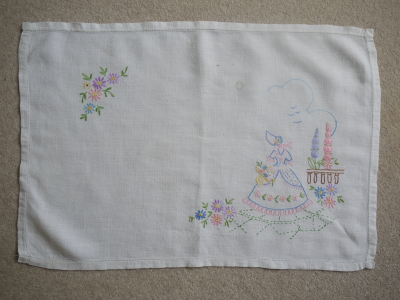 and I have been sewing ever since!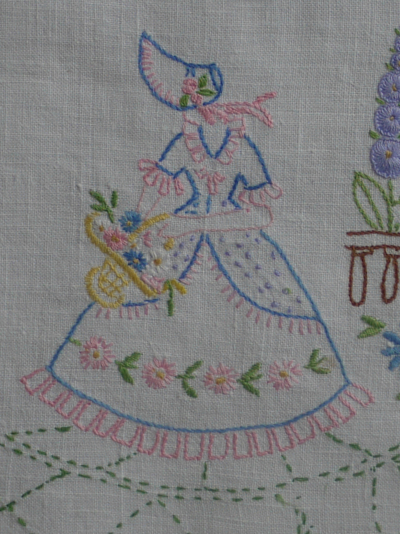 I had thought that Granny embroidered these white-on-white table cloths as well, but some years ago my Dad's cousin Margaret told me that they had been embroidered by Granny's sister, Great-aunt Jemima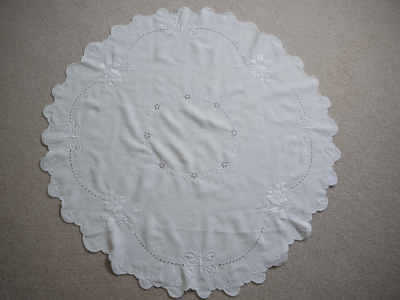 a detail of the flowers
and a butterfly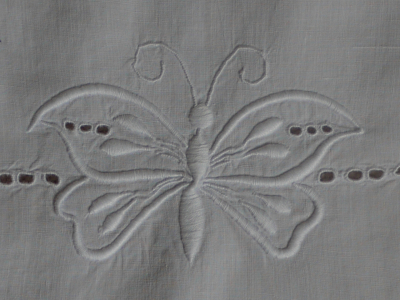 this one is kept safely in a cupboard now
as it is very thin, and has a small hole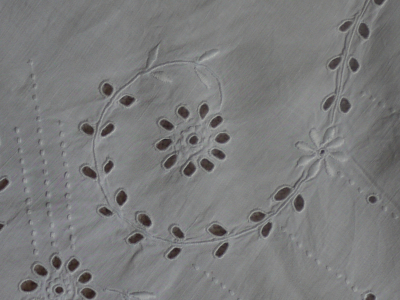 this one is different to the other two, with a straight hemmed edge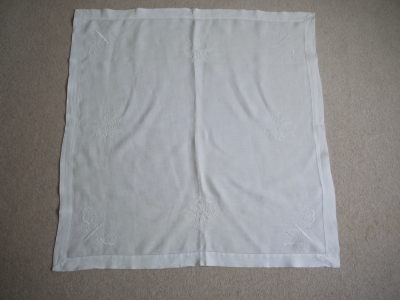 and a different style of embroidery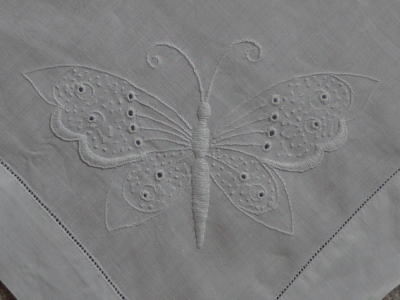 somewhere on my to-do list is a white-on-white embroidery!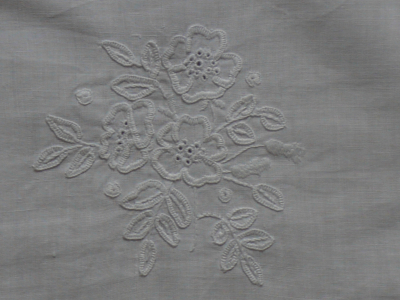 this last cloth was made for my Mum by our next-door neighbour Mrs Quinn.  It is a simple square of muslin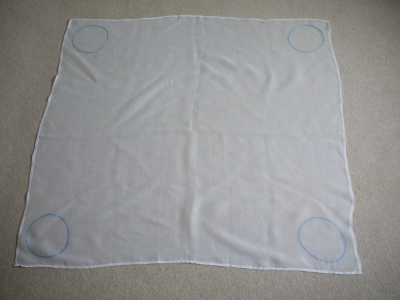 with circles of chain stitch in the corners.  It was used to cover the table when it had food on it, ready for visitors arriving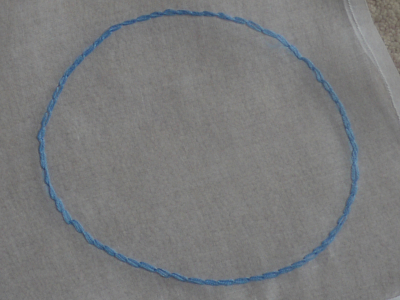 of course, at the end of Friday posts, our thoughts turn to food.  On Monday morning, we popped into the new deli/coffee shop in Berwick.  I am sorry I didn't take a photo of the outside, but it was raining!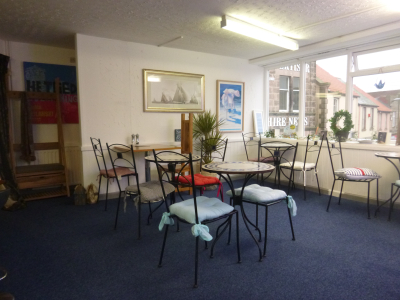 there are just a few tables downstairs, but a much bigger space upstairs.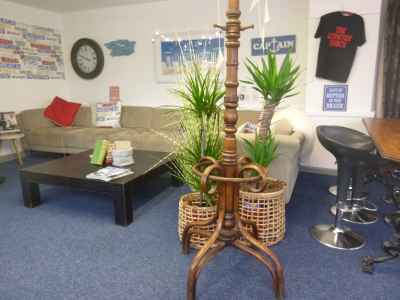 hopefully the views from the windows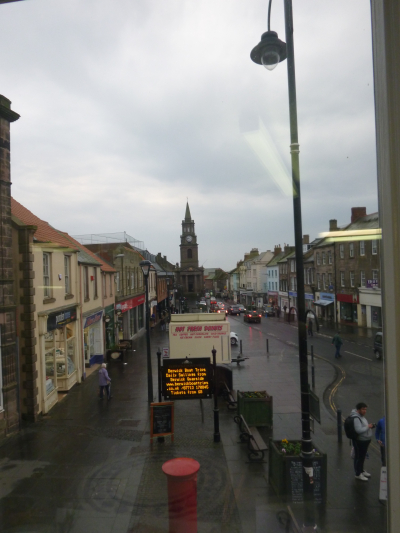 will be sunlit next time we are there!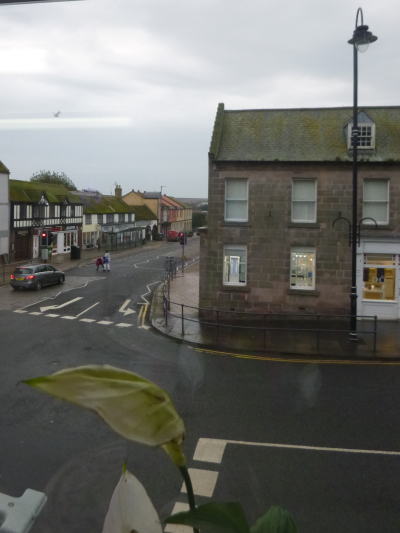 as always, coffee for Malcolm and tea for me ....... and an excellent cheese scone
sadly, we had missed the filming, but this is a report in the local paper (click on the photo to enlarge it)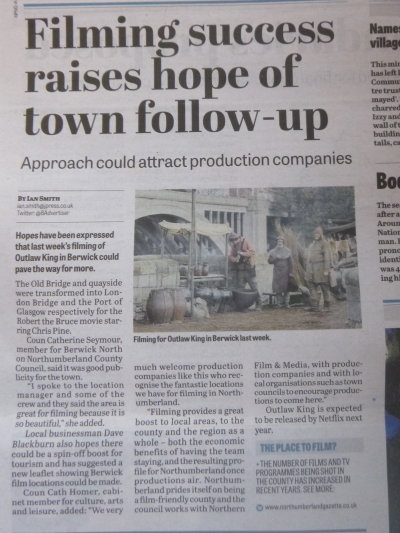 as bad weather is forecast for the weekend, we are staying at home.  Malcolm is planning to turn a wine rack in the kitchen into a piece of bespoke furniture (I must remember to give him a camera to record the process!) and no doubt I will be sewing!  Have a great weekend, love Anne