Oh dear, I have very little to report this month, as of course I was on holiday for the first 20 days.  But, I hear you cry, that left you 11 days to do lots and lots of sewing!  Well, as the weather was lovely, instead of sewing, I have been working in the garden.  I decided to clear out this completely overgrown little rockery, and do something with the conifer on the right, which was dead on the back, and had a rather weird shape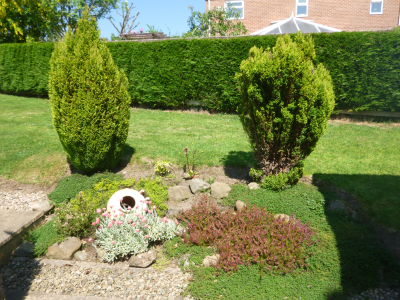 having made a start to clearing out the overgrown plants, I decided that it would be much too big a job to dig out the conifer .......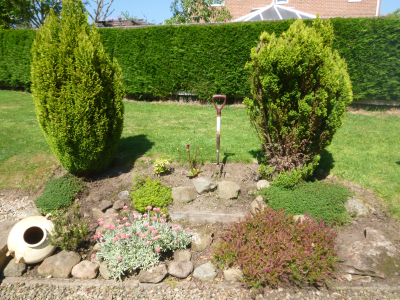 ....... so I trimmed it down to a framework, over which I will grow a clematis.  We will have to visit the garden centre for some new plants, to add some colour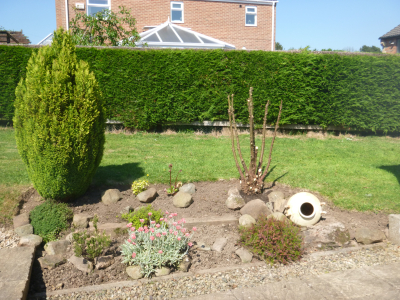 this is Malcolm taking a break from hedge cutting ....... and waiting to sweep up the mess I had made!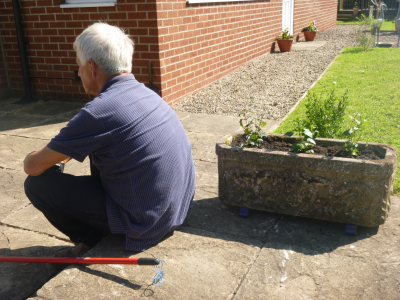 and so to the UFO progress.  I am determined to get on with Mrs Billings, so every evening I have been prepping hexies, with just a few left to do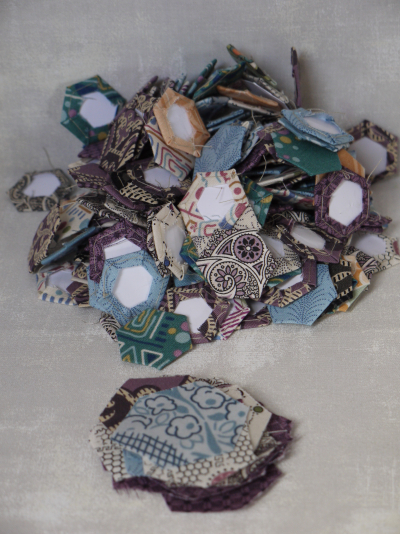 to see what progress the other participants have achieved, pop over to Meredithe's blog, and scroll down to the linky thing (that's a technical term!!)