The last stretch of our walk is along The Avenue
pausing to admire another wooden gate
I mentioned the villager who has strange things in their garden.  How about a teapot hanging on a branch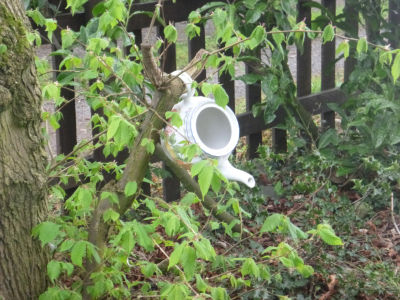 or teddies marooned high in a tree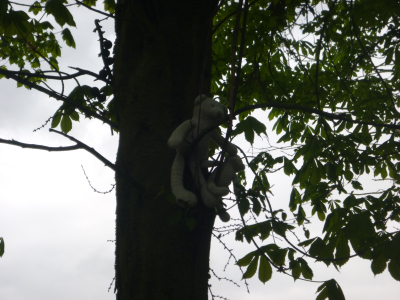 or strangest of all, a skull!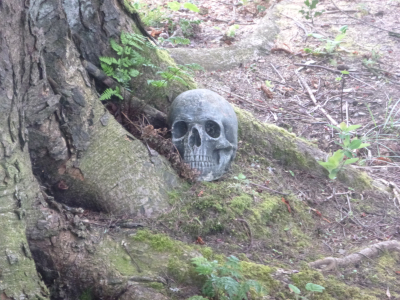 the last photo from our walk is one of those little coincidences in life ........ there is a street her called Chesters, and there is a Chesters near Hawick.  I suppose I should do some research into the meaning of the name, to see why it is a place name on both sides of the Border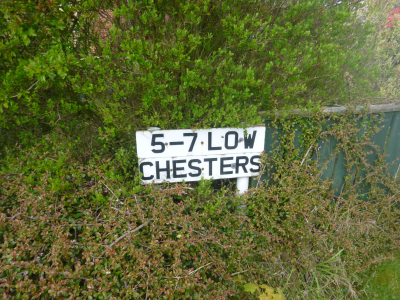 I have a fun sewing project to share with you next week, so do pop in!