As I have been just a little bit busy moving house this month, I haven't managed to do much sewing, so this is rather a short report!  I prepped five lots of hexies for the pyramids which make up the outer border of Mrs Billings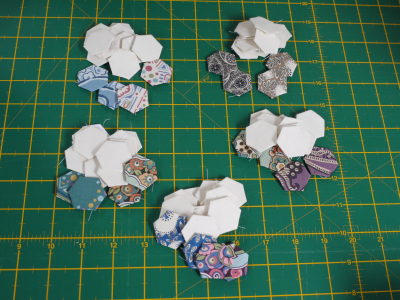 cut lots of circles for my version of the outer border of the Aunts' Quilt (I don't like the scalloped border in the pattern)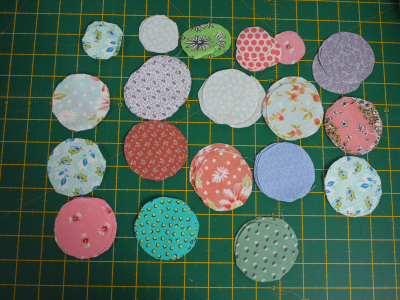 which will now be prepped for sewing using these two aids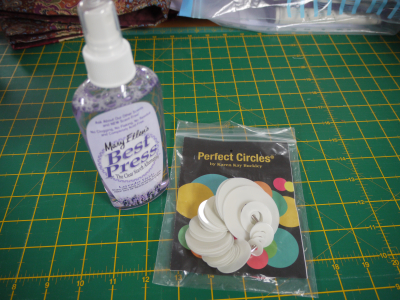 and I have been doing some hand quilting on my Amish wallhanging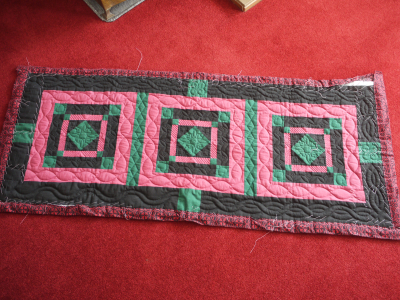 I have finished this section of the black border (yes, that's the toe of my slipper in the photo!)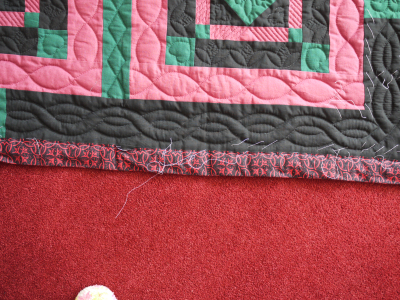 and have done half of this section - but it is slow going quilting with black thread on black fabric in the evening!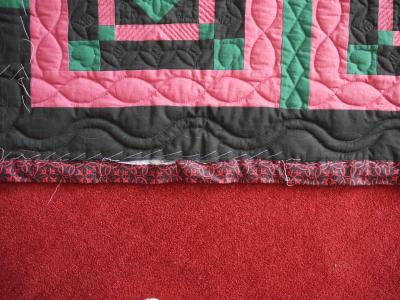 that leaves this last end section, and the two green squares - could this be a finish next month!!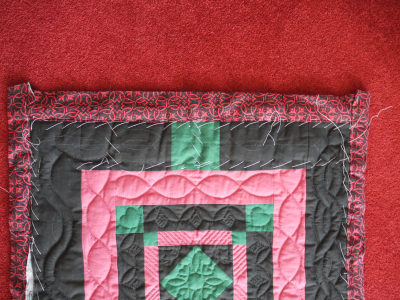 I know this last lot of sewing doesn't count, as it isn't a UFO, but when we were still in the flat, I got fed up quilting the big hexies (only four more to go), and decided to design some little stitcheries.  Do you like my colourful drawings?  When I was a bit poorly after the flu and the sore leg, Malcolm came home one day with a big set of brightly coloured Sharpie markers, as he knew that would cheer me up (does that make me a somewhat sad person!).  Perfect for my drawings ......
to see what everyone else has achieved this month, do visit  Meredithe and click on the link.  I hope you have a good weekend, love Anne