As we don't yet have a broadband connection at the new house (it's scheduled for Monday), we have popped up to the flat to catch up on a million emails!! So of course that also means I can do a quick post!  This was the very last thing being unloaded - one of our sofas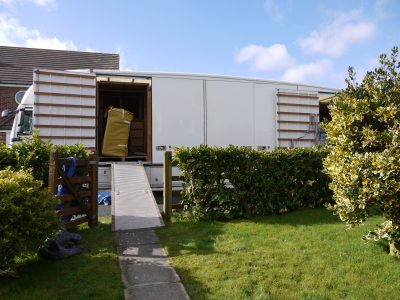 they were trying to tell me that I had to pay them models' rates to take their photo ........ to which I replied that sadly they just weren't pretty enough to be models, which caused a great deal of laughter!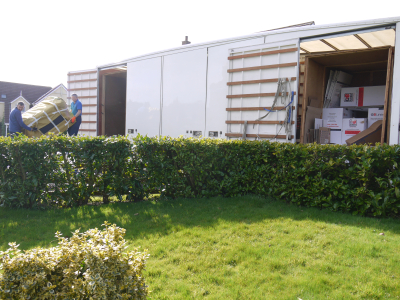 boxes here .......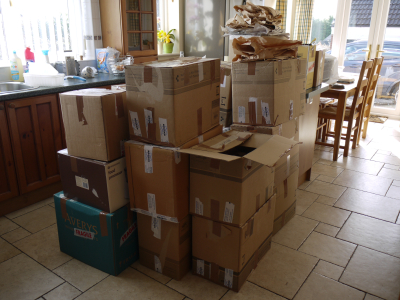 boxes there ..........
boxes everywhere!!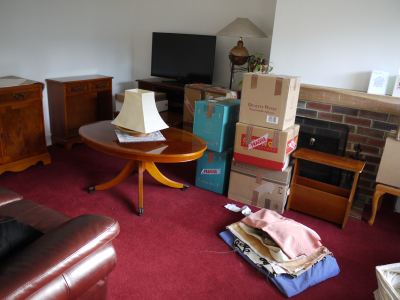 my coaster aptly described my state!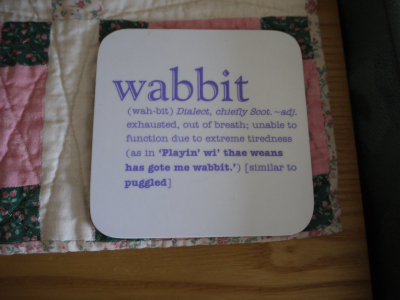 Stuart and Alison had given me this bottle of champagne for Christmas, and I had put it away, to be drunk on our first night in the new house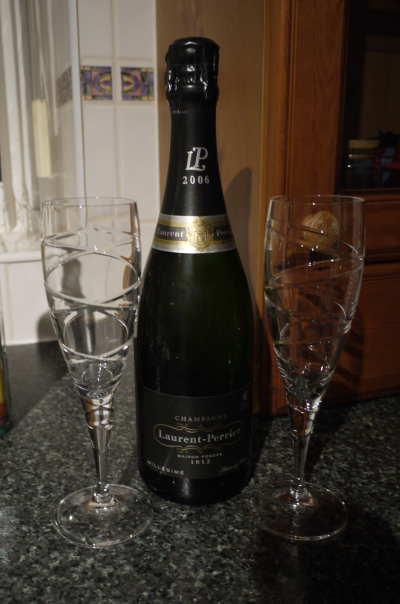 I even found these beautiful champagne flutes, which Stuart and Alison gave us for our Silver Wedding
on Wednesday, it didn't take long to sort out the furniture in the garden room.  We brought all this furniture back from Indonesia, and this is the first time we have had it all in one room - I love it!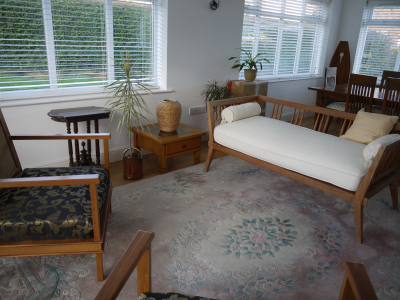 I was doggedly unpacking boxes in the kitchen after lunch, when Malcolm appeared and suggested that we walked along to Nelson's Café for a cuppa ....... I had my jacket on before he had finished speaking!
ten minutes later, we arrived at the café, which you can read about here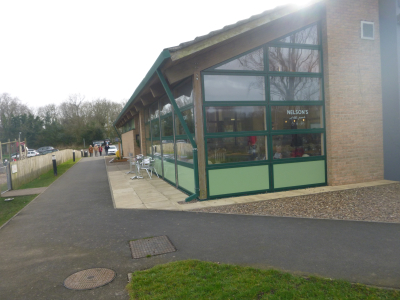 there is an eclectic mix of furniture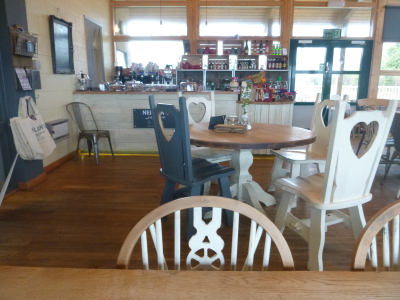 and some lovely gifts to buy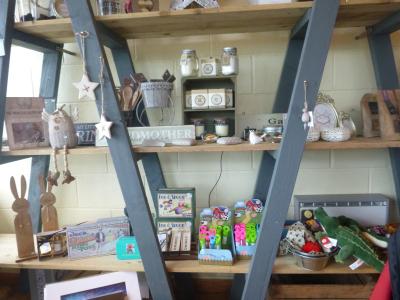 Malcolm as always had coffee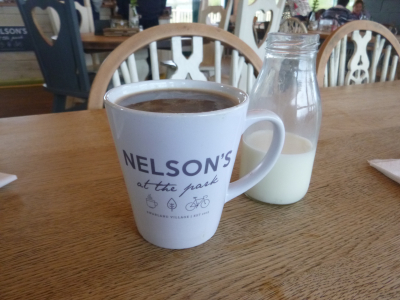 and I had tea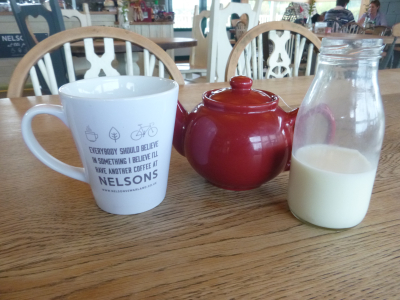 and we shared an amazing brownie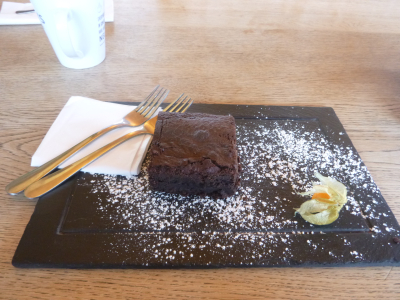 it has been nice having the day off from unpacking boxes, but we are looking forward to getting the rest unpacked and the house turned into a home!  I don't think the forecast is very good for the weekend, but hopefully we will get out for a walk.  I hope you have a good weekend, love Anne