To make up for not taking photos during the day on Friday, I took lots when we walked over to town in the evening.  They were taken with my point-and-shoot, so some of them are a bit blurry!  First, we have the rather impressive tree in the town centre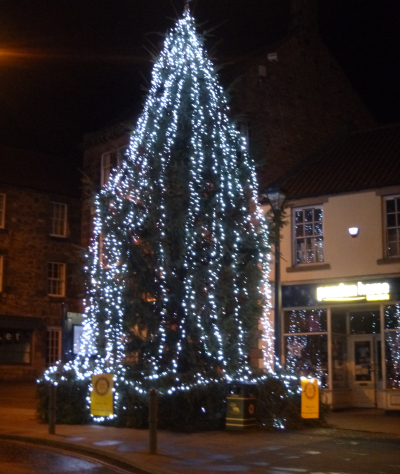 then a decoration on a building .........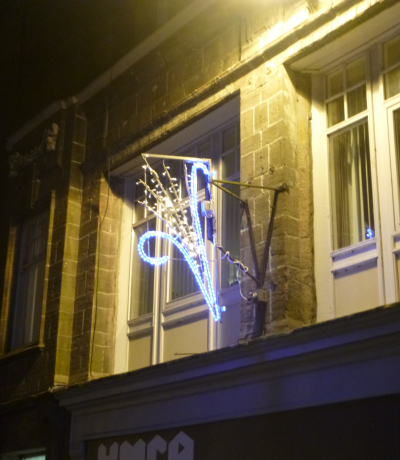 ....... and a slightly blurry row of them
the tree in front of the Town Hall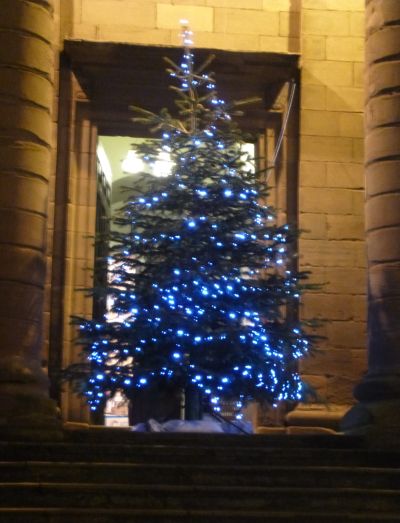 this is true!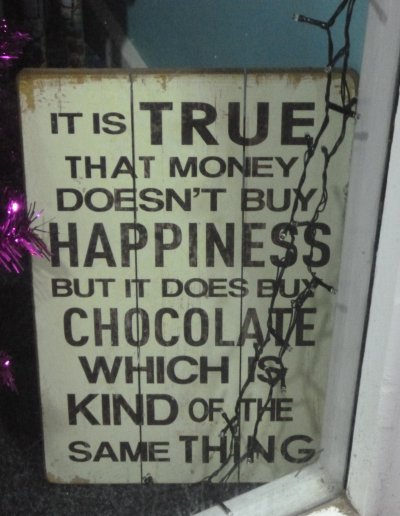 these cuties are in the window of the wool shop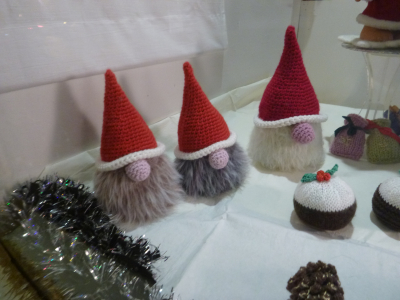 another tree - this one at the entrance to a car park!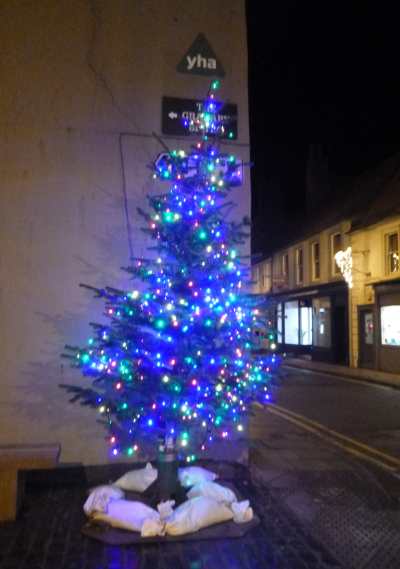 lots of lovely gifts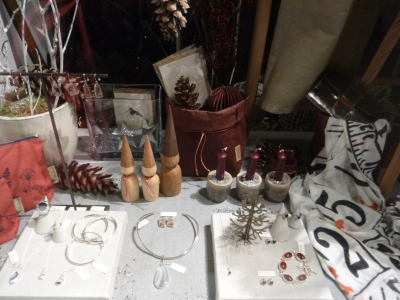 it's just as well this shop was shut, or I may have come home with a tractor mug!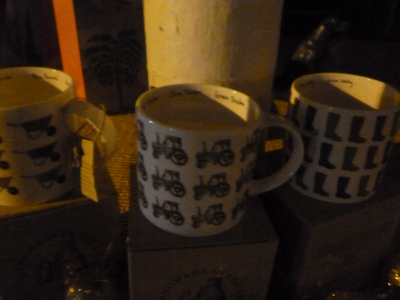 the lights on the new bridge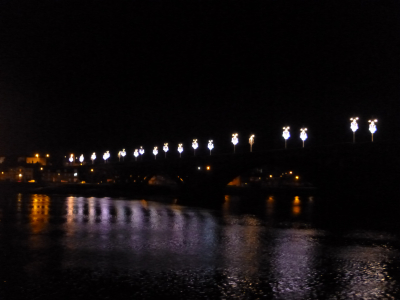 and to finish ........ the lights look as if they are floating in the night sky