Last night was Abbey Quilters' Christmas party, and a very good time was had by all!  Unfortunately Trisha, who was going to show us how to make these felt candle mats, was unable to come along, as her husband is poorly - we wish Trevor a speedy recovery.  So our Chairman, Sandra, stepped in, ably assisted by Maureen and me (well, we sort of muddled through!)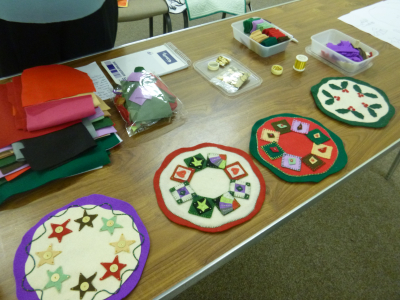 Marcia had brought along these little stag heads to decorate her mat.  She let me take the photo in return for my having threaded her needle for her - not with my fancy all-singing, all-dancing needle threader, but with a basic, cheap-and-cheerful loop of wire one!
there was severe sewing basket envy when Sheena produced this thing of beauty (she made me give it back after I took the photo!)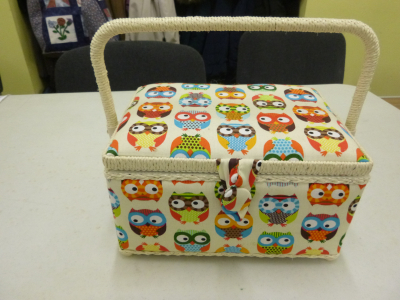 our Vice-Chairman Gill was definitely in party mode!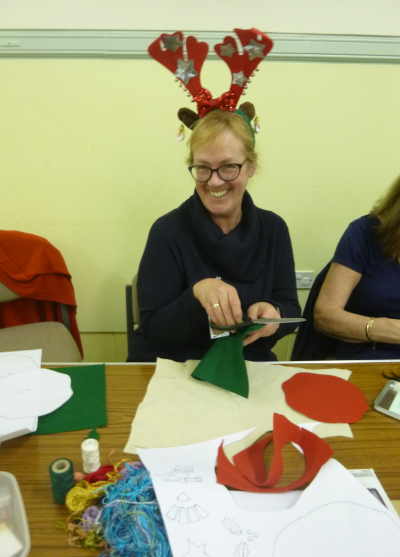 and you know that no quilters' occasion is complete without a delicious spread of food  (I made sure to take a photo before the ravening horde members got near the table!)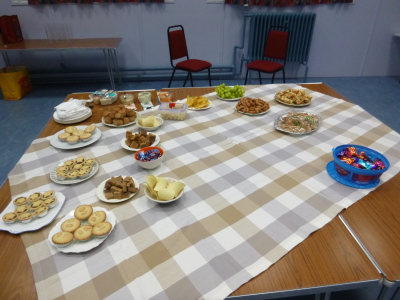 and there was a good selection of (non-alcoholic) drinks to wash it all down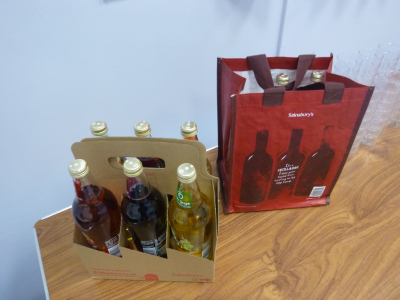 looking forward to next year, I had taken in these hand-quilted cushions and quilts, as I will be doing a little project with the group at the February meeting.  I have it designed in my head, so I had better get it drawn out and the samples made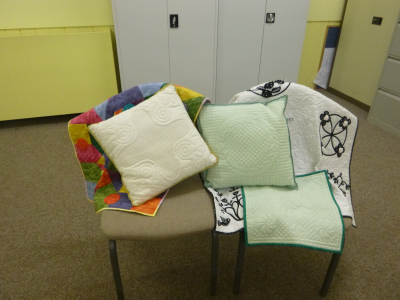 I will be back on Friday with my last post of this year, as I am taking a short break over the festive season