I will have to get Malcolm organised to take photos of his projects, as I think we have missed several stages of his latest creation!  This next photo gives you a good idea of what it is going to be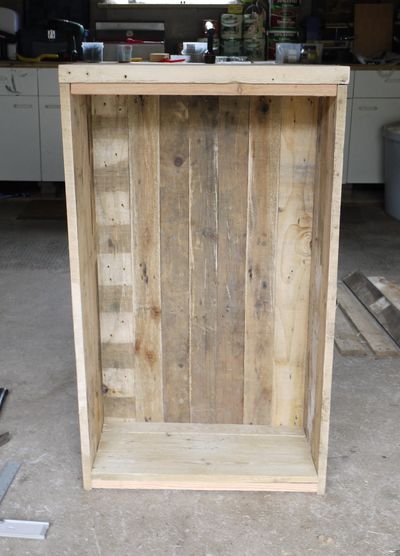 not quite so pretty on the back!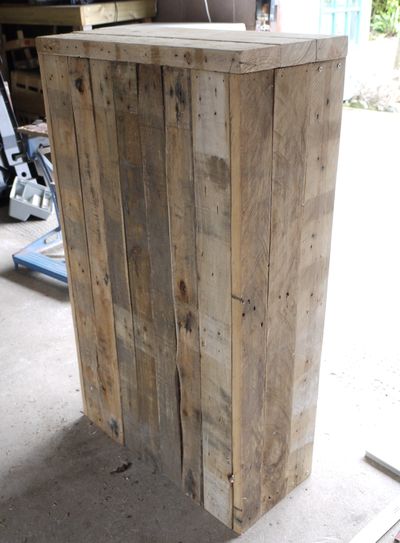 battens added to support .......
........ shelves.  You are probably thinking that he is making a bookcase, but it is actually for crockery and glasses, which are jammed into the kitchen cupboards in the flat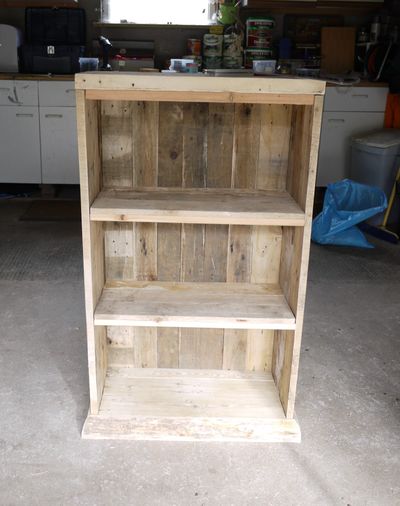 it now needs a good sand, then he will probably wax it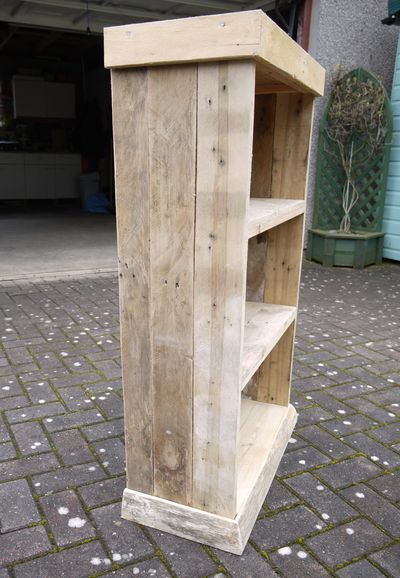 or perhaps some chalk paint?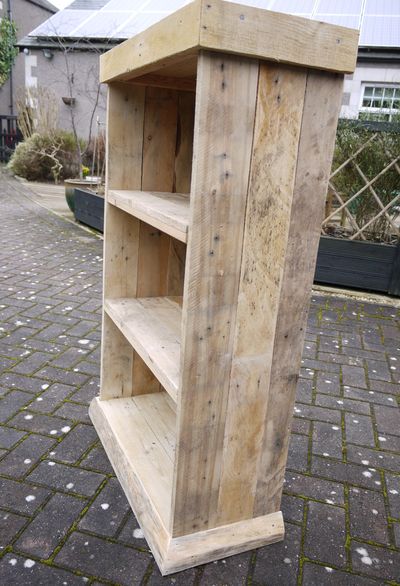 and all that it has cost is some screws and nails, and a bit of time and effort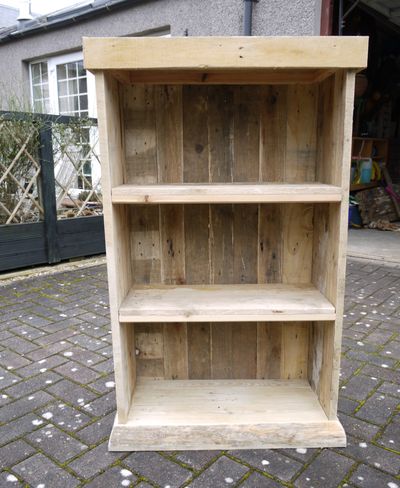 we had some more new lambs in the field this morning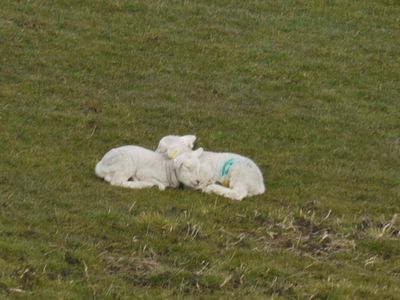 most of the ewes have twins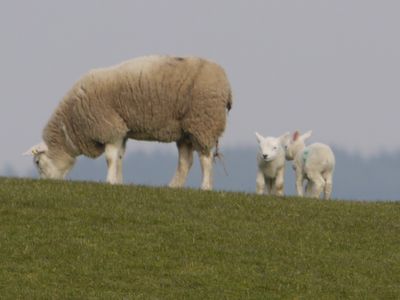 but this one seemed to have just a singleton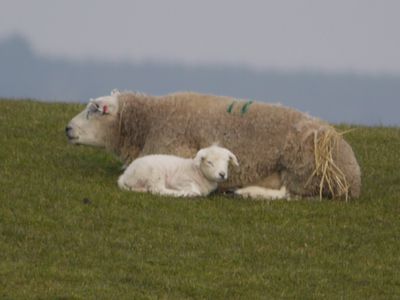 we came over to the flat after lunch, and went for a walk over to town this afternoon.  We popped into Fantoosh for a cuppa.  This little coffee shop/gift shop used to be in Duns, but that one closed, and they opened this one in Berwick in November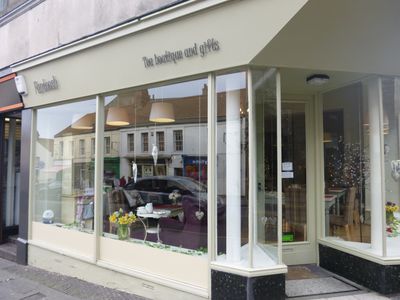 Malcolm got a very large jug of hot frothy milk to go with his americano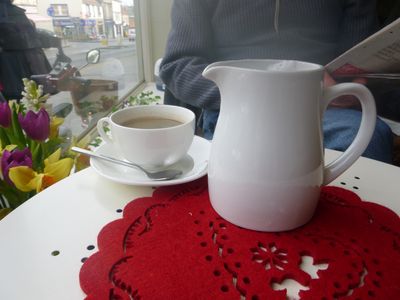 and my tea was in a very stylish pot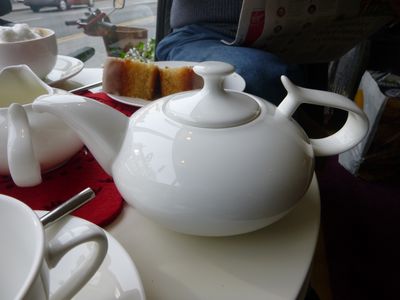 we had half each of a slice of elderflower drizzle cake, and a mixed berry scone (although it looks like a muffin, it was a scone) - both were delicious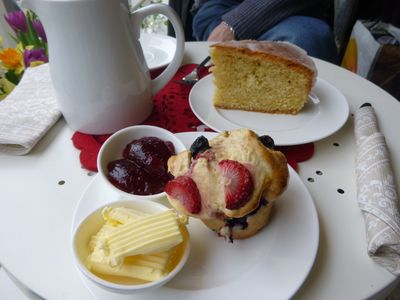 Stuart and Alison are joining us tomorrow, and we will be going out for dinner.  It will be a belated Mothers' Day meal, and a very belated celebration of Stuart's appointment to Managing Director (there may be a bottle of champagne in the fridge!!)  I hope you have a good weekend, and have something to celebrate with a loved one, love Anne