I took so many photos over the weekend, I didn't know where to start ...... then I thought, lets start with the important stuff ........ food!!.. Stuart and Alison treated us to a wonderful meal on Saturday - this is the seafood platter they shared for their starter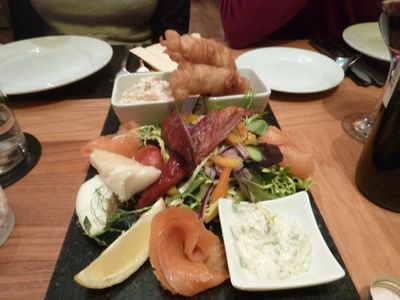 Malcolm's starter was fillet of seabass with risotto, which I would have had too, but there was crab in the risotto, which I can't eat (I had delicious rabbit in a mustard sauce, but it was a boring photo!)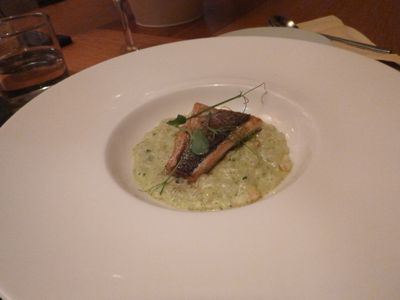 this is Malcolm's main course, a very tender steak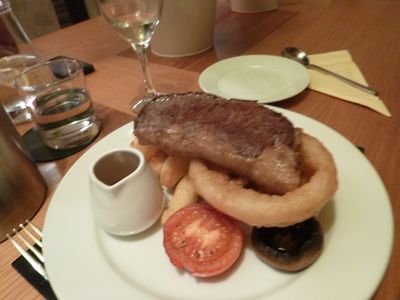 and my very tasty supreme of chicken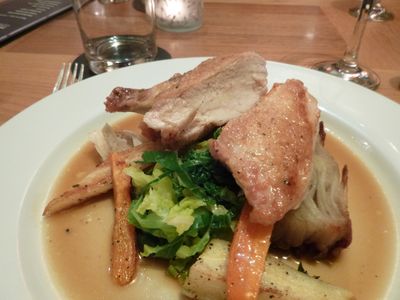 Malcolm finished with coffee, Alison had the cheeseboard, Stuart had some thing with nasty white chocolate ....... and I had the most wonderful salted caramel tart - yum!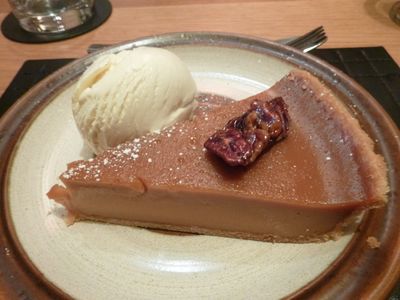 when we arrived on Friday, there was a large ship in the dock, which had just been loaded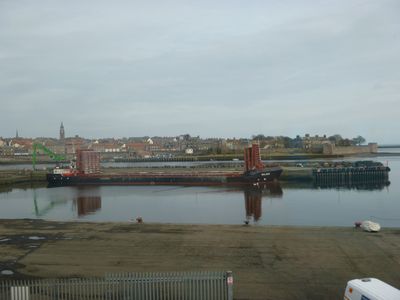 and when we went out for our walk over to the town, they were closing the hatches, so we hoped we would see it leave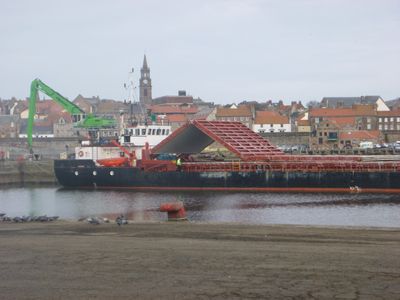 but there was also another big ship sitting out at sea, waiting to come into the dock
after we had been for our cuppa, we walked round to the old walls ...... and there was the pilot boat bringing the ship in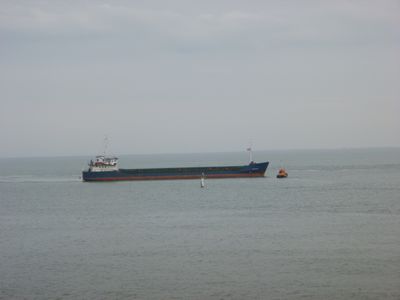 friend or foe?  Fortunately we didn't have to see off any invaders!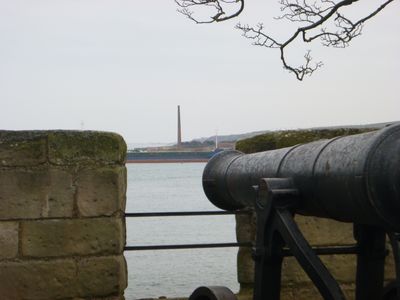 the two ships and the pilot boat all squeezed into the dock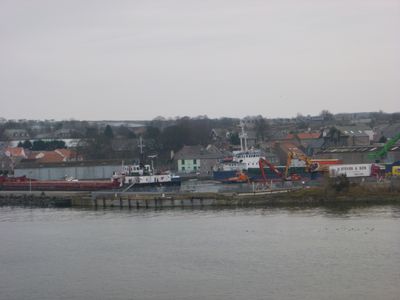 once the second ship was safely berthed, the pilot boat took the first one out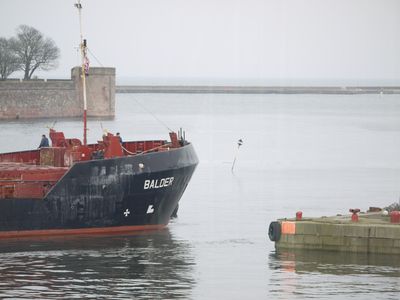 then yesterday morning, there was another ship sitting out at sea.  I took this photo from the next beach down the coast, where we had gone for a walk after Stuart and Alison left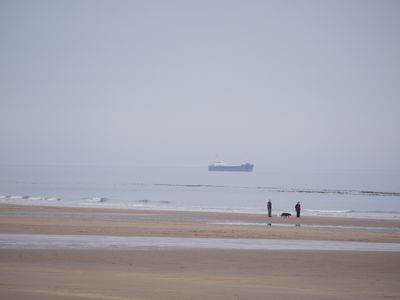 the ship sat there all day, finally coming in when we were having dinner - so I had to be rather rude and jump up from the table to take photos!!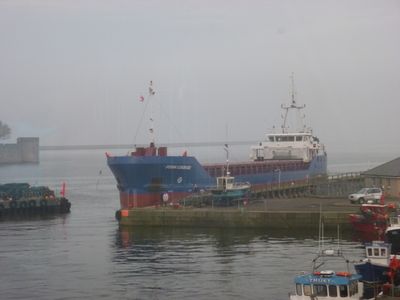 we were holding our breaths as the ship squeezed in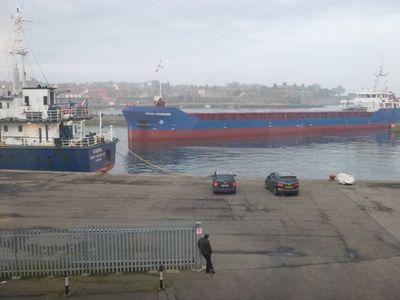 it needed a push from the pilot boat to get in close to the dockside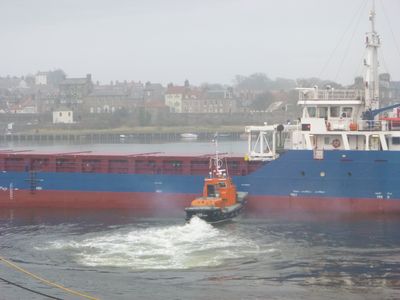 I have lots of excellent photos from walking on the beach on both Saturday and Sunday, which I will share with you tomorrow ...... but here is a fun one to finish.  I took this photo of Stuart as he took one of me, when we had both knelt down to take an arty photo of this interesting piece of wood!