......... after the technical problems, let's hope this post is problem free!
So, on Wednesday morning, we popped into Hawick, and walked round to see how much water was roaring over the rocks in the River Slitrig
did you notice the heron - I don't think he had much chance of catching anything!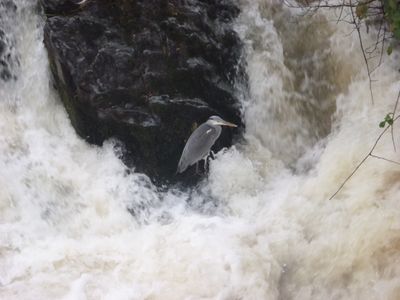 we popped into the Damascus Drum for lunch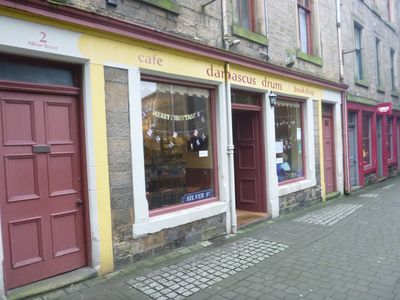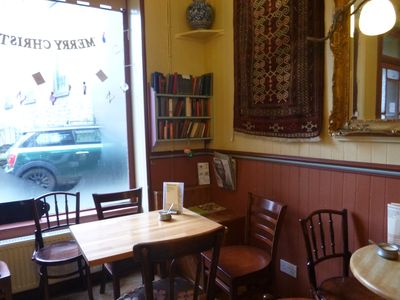 we both had soup, which came with delicious thick slices of bread.  Malcolm had leek and potato, and I had Lebanese chickpea
after lunch we walked round to look over the bridge at where the Slitrig runs into the Teviot.  The Slitrig had carved out two deep channels and created a new island  
and can you spot another heron?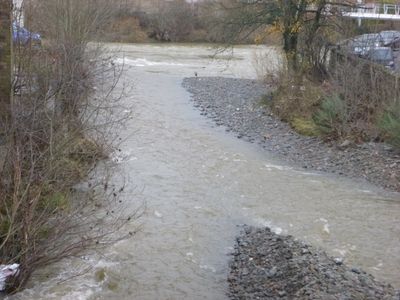 when we got home, I grabbed the big camera and went out for a quick walk.  First stop was to take photos of some sheepies for Anna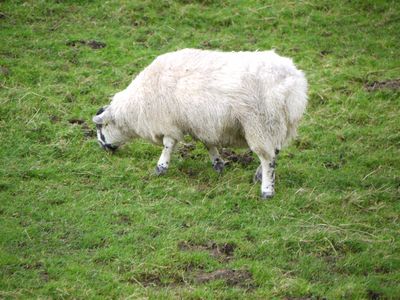 the I walked on to see if there were any donkeys for Bumblevee.  There were horses (or are they ponies?) in the field
then as I turned for home, look who peeked out from behind the stables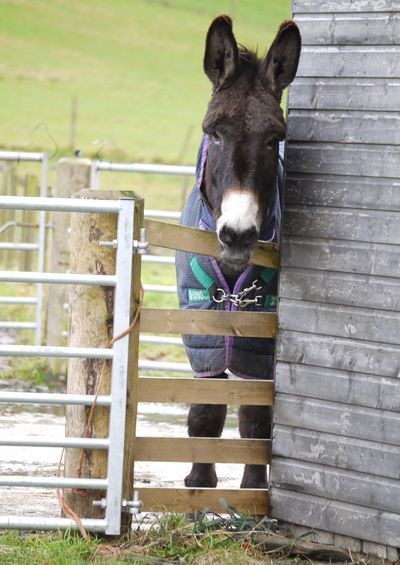 we didn't seen many birds in the garden when the weather was so bad, but on Thursday they started to reappear.  First, the nuthatch, which is an infrequent visitor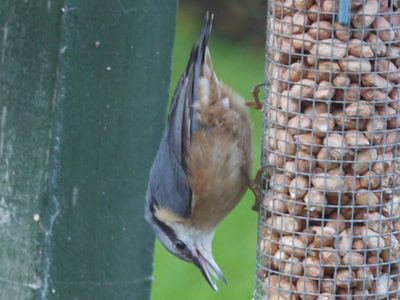 then Mr Blackbird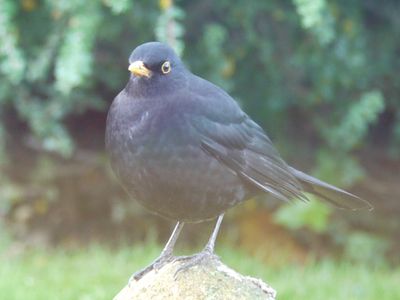 several blue tits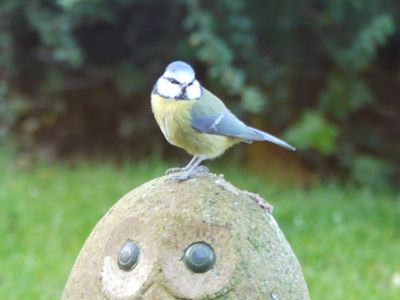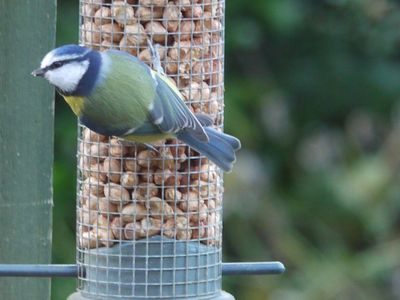 but the star of the show was the red, red robin, bob, bob, bobbing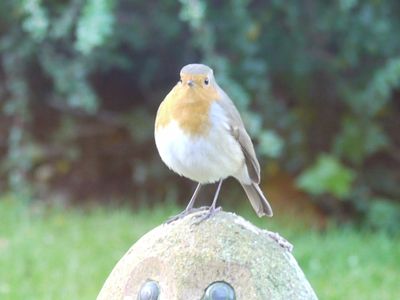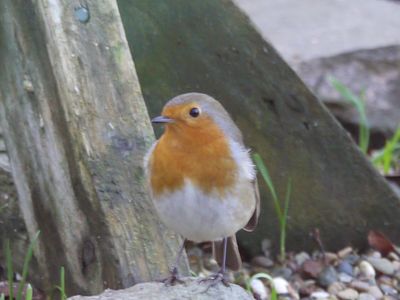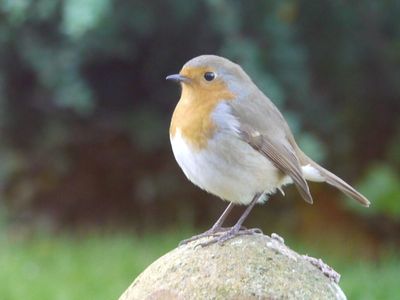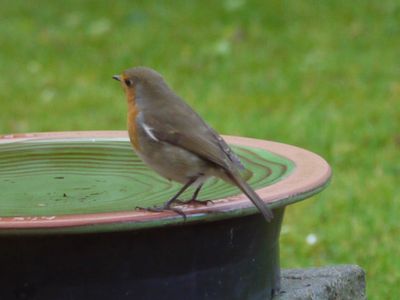 yesterday we had our Christmas lunch at patch'n'chat, with a special visit from Fairy Twinkle ....... but you will have to wait until Monday to see her!!