It was our Christmas lunch at patch'n'chat on Friday, and Margaret as always had decorated the tables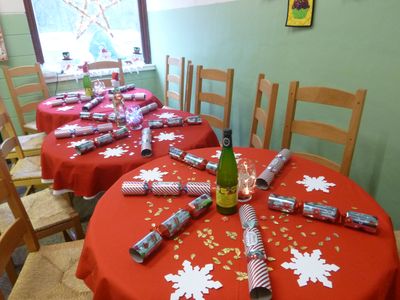 she had also brought along her latest Christmas quilt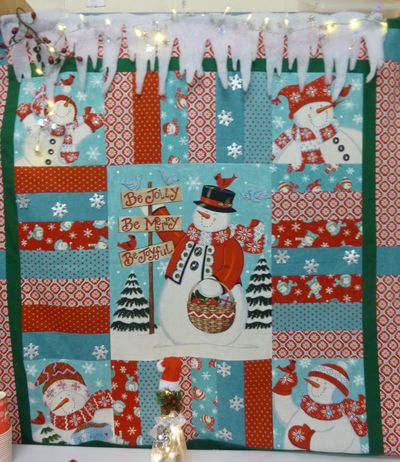 and she made a raggy wreath with the leftover fabrics from the quilt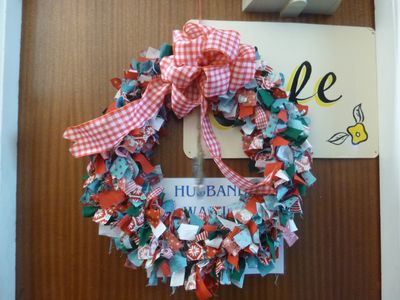 I din't manage to take a photo of the delicious buffet lunch, but I did manage a photo of our afternoon cuppa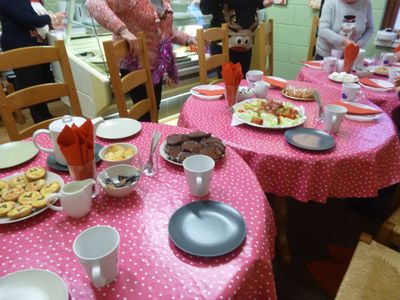 Betty's mince pies, which were served hot, were delicious!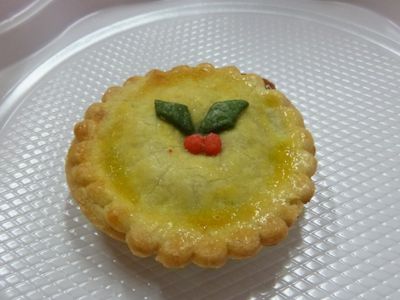 but the highlight of the day was a visit from Fairy Twinkle.  To protect her reputation, I won't tell you who dressed up as her* (but Margaret used to own a fancy dress business .......)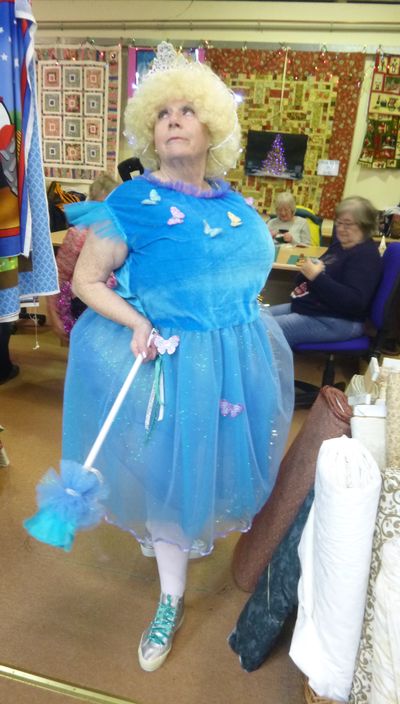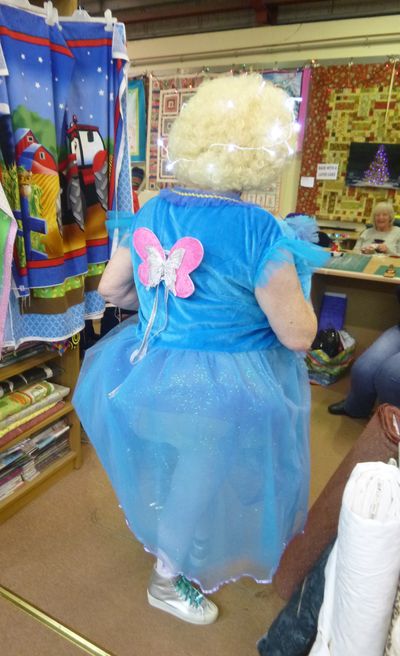 it rained rather a lot on Saturday in Berwick, but yesterday was dry (and rather chilly), so we went up the coast to St Abbs for a walk.  I think it is probably obligatory to take a photo of a seagull when you are walking round the harbour!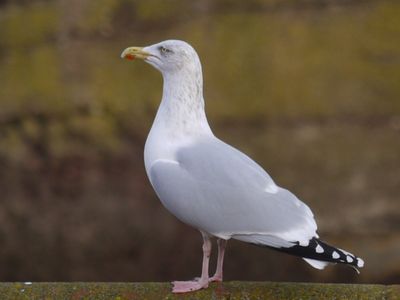 there were lots of lobster pots on the quayside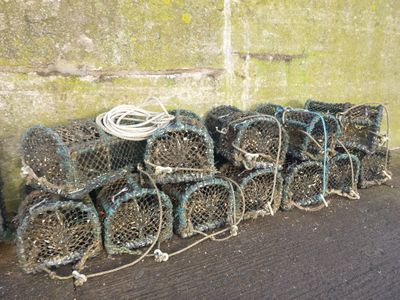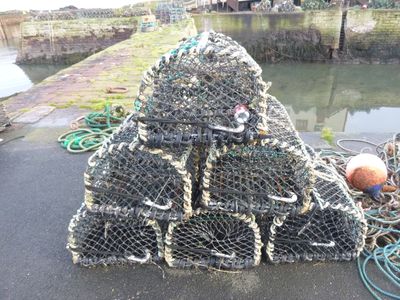 as always I found some interesting things to take photos of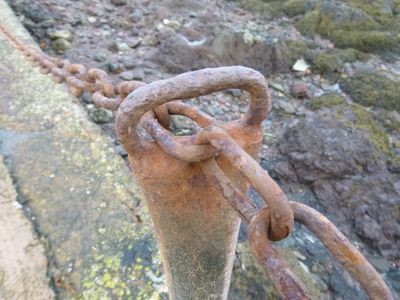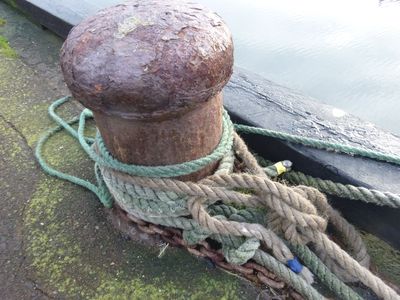 I don't know what these small trolleys are for - moving lobster pots perhaps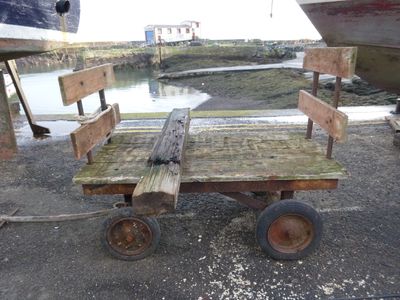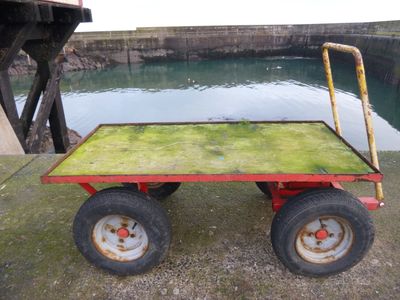 several boats had been lifted out of the water for the winter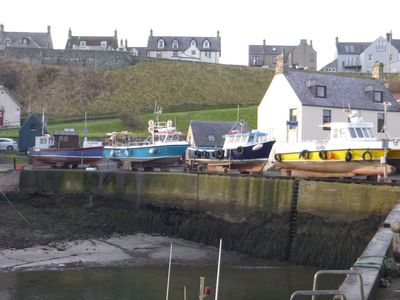 although there were still some in the dock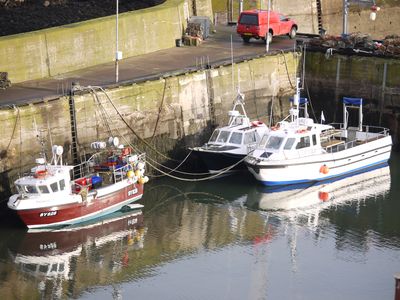 we went for a cuppa and a sandwich for lunch ....... as usual I had a plain white cup, saucer and jug for my tea, while Malcolm had lovely decorated ones
we had ordered a sandwich to share, and were delighted when it arrived on two plates, both with a little bit of salad, coleslaw and some crisps - excellent service!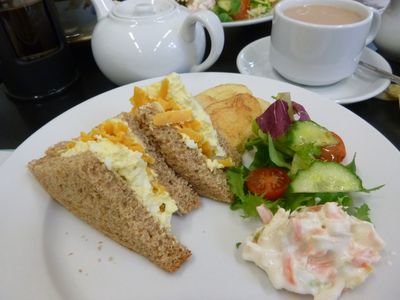 to finish, a message for Santa.  If I can't have a yellow machine .......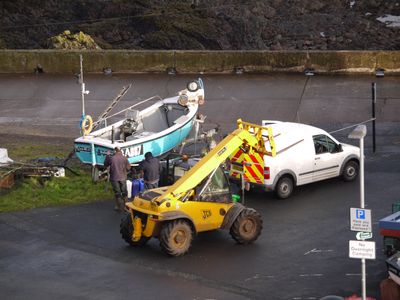 ...... can I please have a big red truck (I've been a very, very good girl!!)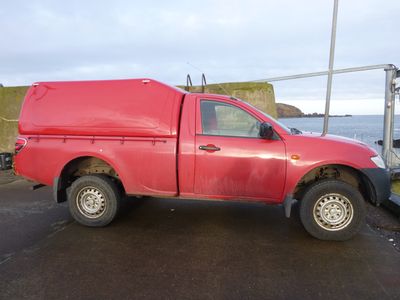 *I should point out that there was a "fat suit" underneath the fairy dress!!