......... so here is the (not quite finished) after.  Having already sorted out my magazines, today I turned my attention to my books.  I find it hard to part with books, but I was very strict with myself and ended up with a big pile to go to the charity shop.  The bookshelves were looking good, with even a small space left on the top shelf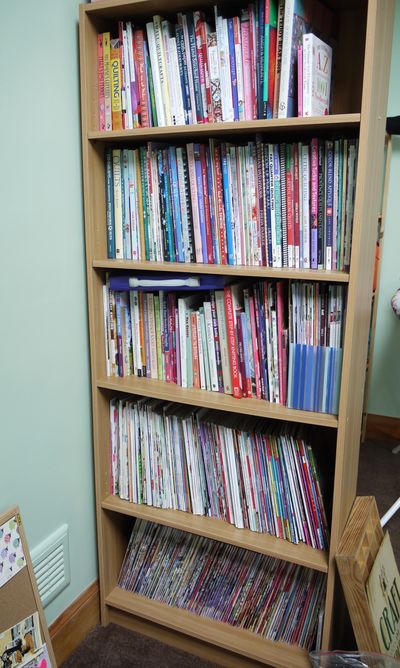 but then I went out to the garage to bring in some more stuff ...... and found more books and magazines!
I have sorted out my fabric (none of that is being given away!) and stored it all away neatly.  OK, I admit it, I took the photo before all the fabric was in place!!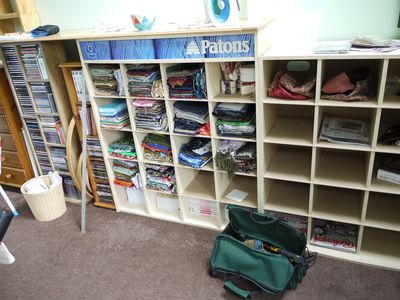 so here is the view from the four corners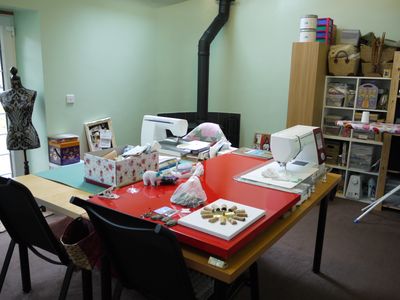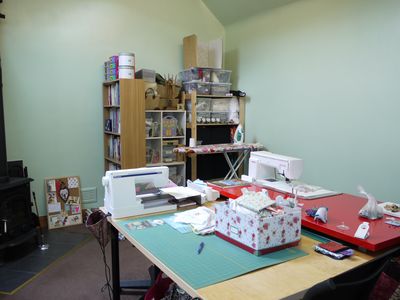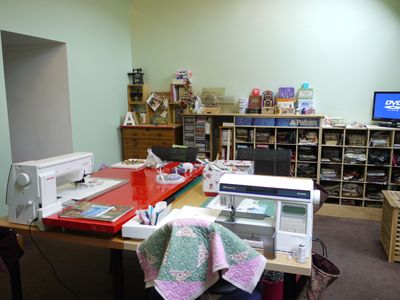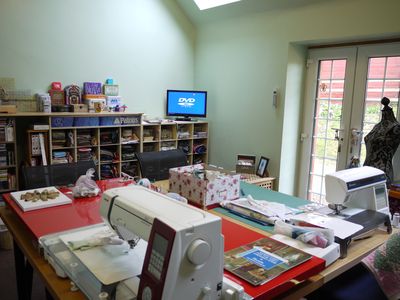 and now for some sewing!  I have finished another two stitcheries ....... so that's half of them done!!
or perhaps I should have said almost, as I ran out of brown thread and have still to embroider the tree trunks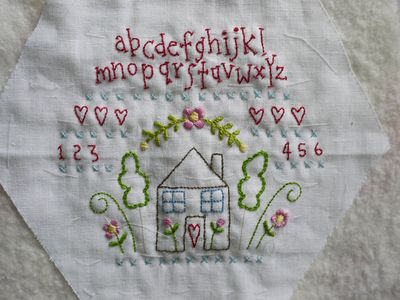 did you notice the big project box on the table?   That's my Aunts' Quilt box.  Yesterday afternoon I looked out my Perfect Circles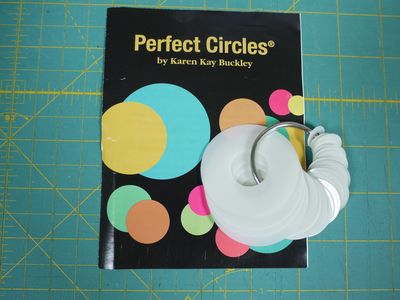 ready to make a start to the many, many circles I need to finish the applique on the corner and setting triangles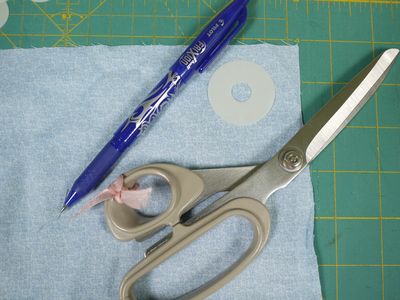 the circles for the first triangle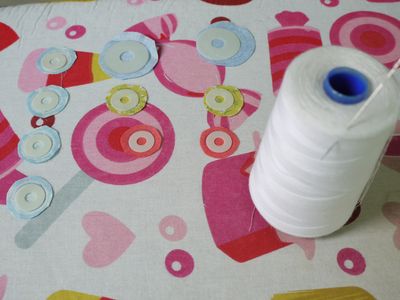 the method is simple - a line of running stitch round the edge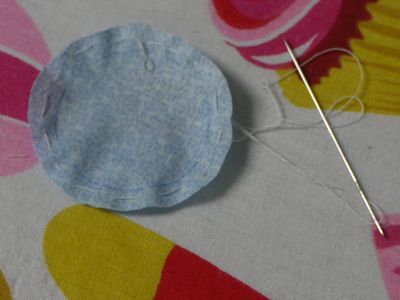 put the circle in place and draw up the thread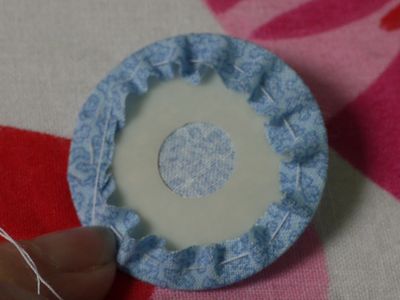 a quick press, and there is the first perfect circle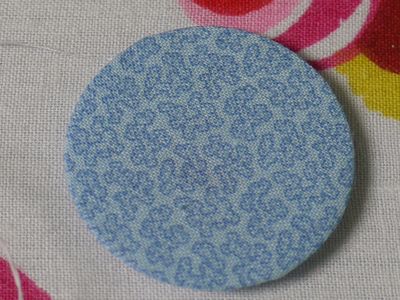 this is the last you will see of the circles until next month's report!!