In one of those little coincidences in life, we had already decided to visit the Chain Bridge Honey Farm on Sunday morning, before I finished the jar of honey on Saturday.  We started with  a walk round the visitor centre, where we learned all there is to know about bee-keeping through the years.  Then we had a cuppa - in a bus!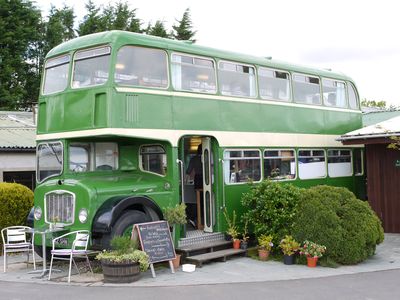 as we can remember travelling on buses like this when we were little, we headed for the upper deck, which was the preferred place to sit.  We could have sat at one of these little tables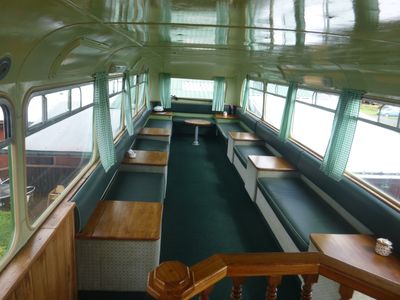 but we preferred to sit at the front, where we tucked into a delicious cheese scone .....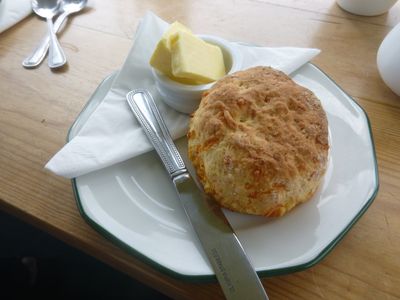 ...... and a slice of lemon drizzle cake, which came with a little dish of superb lemon curd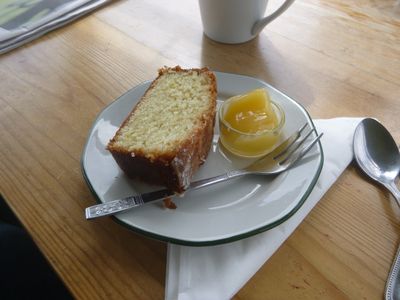 suitably refreshed, we headed back outside to see lots of  old vehicles and tractors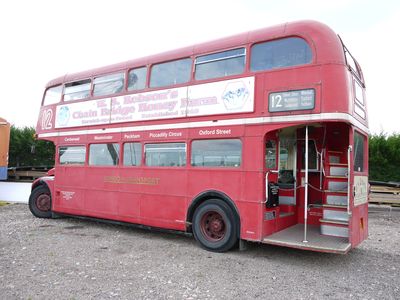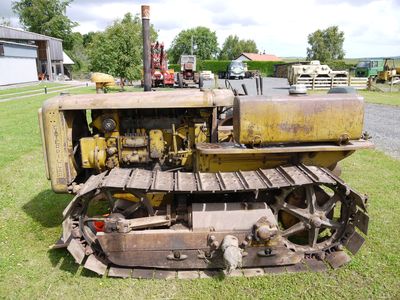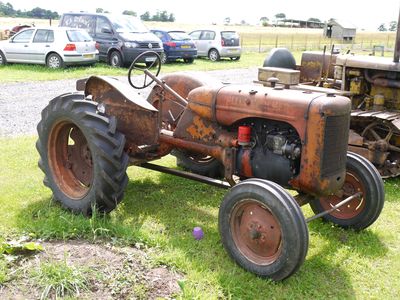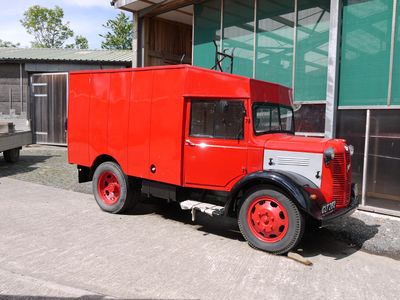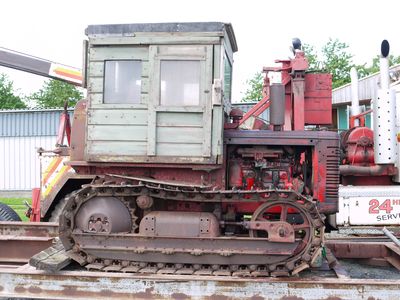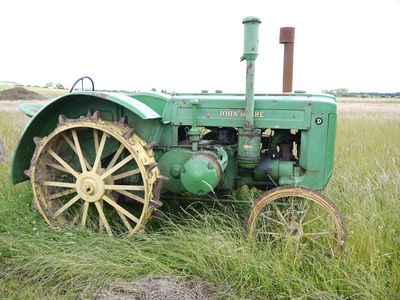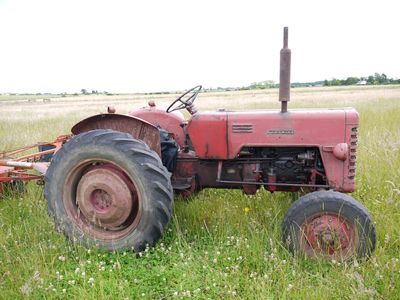 I was rather taken with this old caravan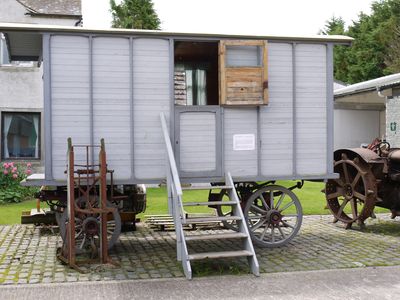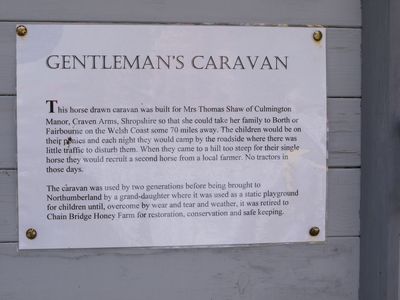 it has been beautifully restored inside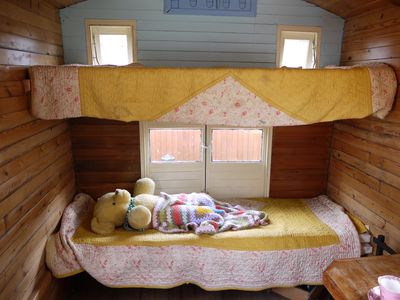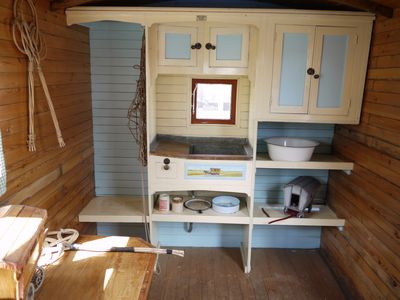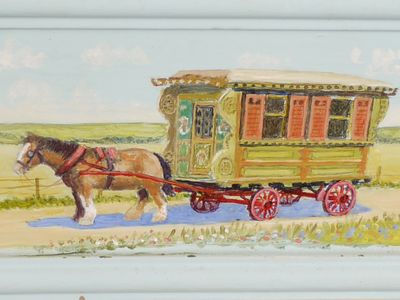 there was also a wonderful collection of old household appliances.  I was careful not to get any part of my anatomy caught in the mangles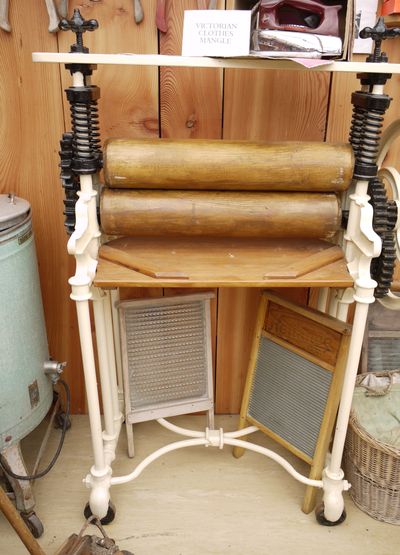 I remember that we had a Hoover like this when I was little (I'm not that old, it was probably my Granny's!)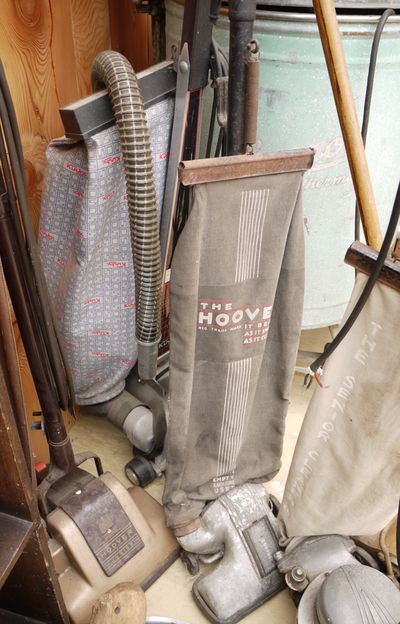 as soon as I saw it, I remembered the words on the front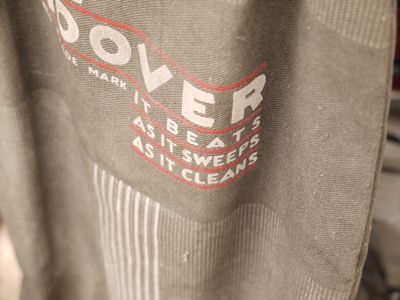 just a short walk from the Honey Farm is the Union Chain Bridge.  On one side of the river you are in  .........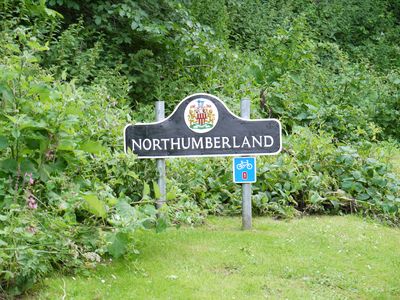 ......... and on the other side you are in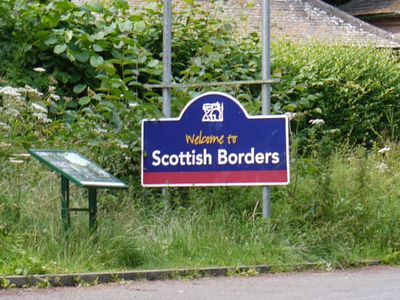 with this wonderful old bridge to cross from one to the other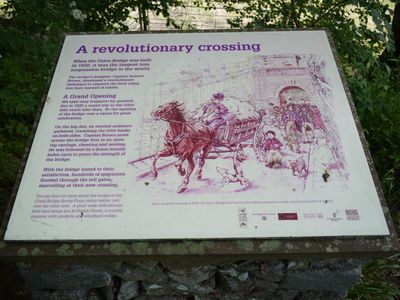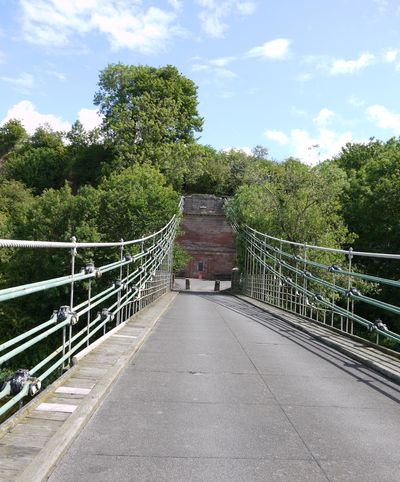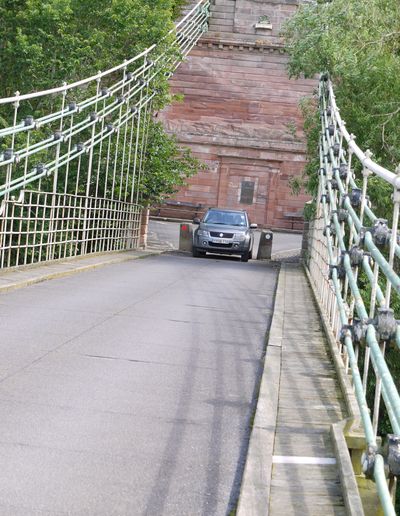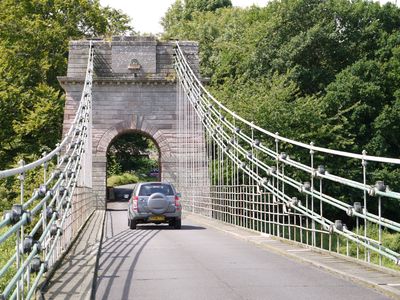 there are plans to restore the bridge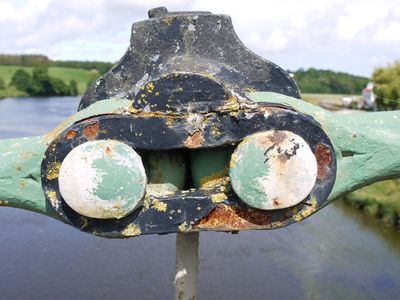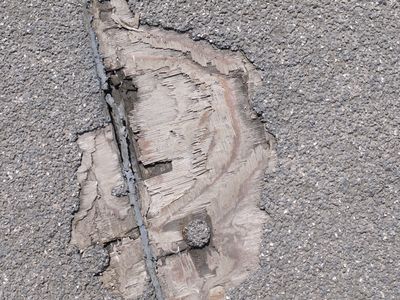 there are wonderful views from the bridge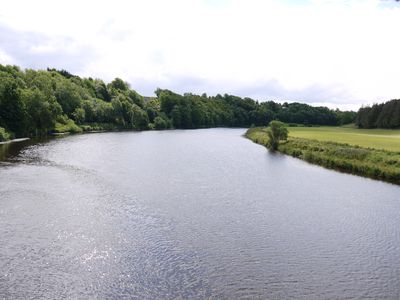 of course we had to buy some honey ...... after much deliberation, we settled on this one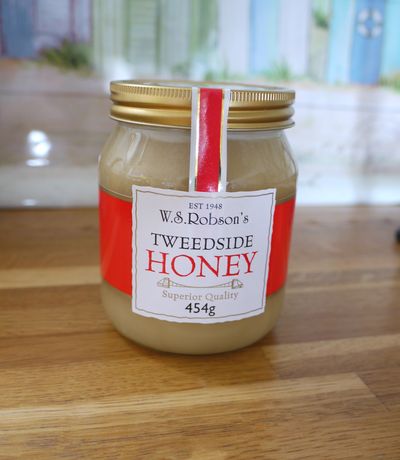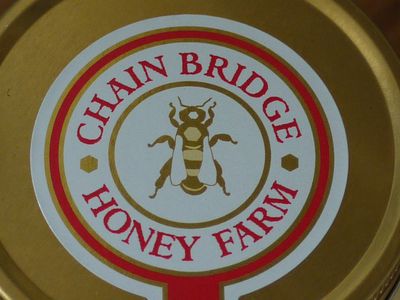 and these two cards also came home with ....... but I don't think I will be sending them to anyone, but rather I will be framing them!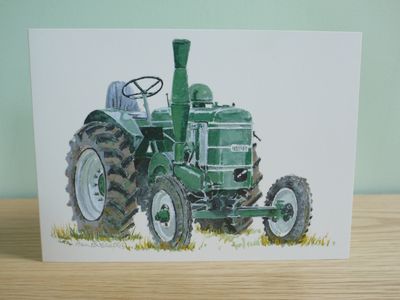 I'll be back tomorrow with a studio update ........ and some sewing!!