Some days I am scratching about trying to find enough photos for a post, other days I have so many it is hard to decide what to include.  Then I get to the end of the week and think, oh I meant to include this photo, or that photo.  So here are a few of the ones that didn't make it in earlier in  the week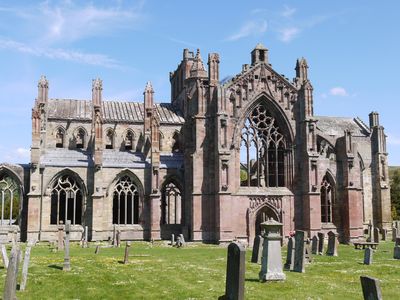 Melrose Abbey in the sun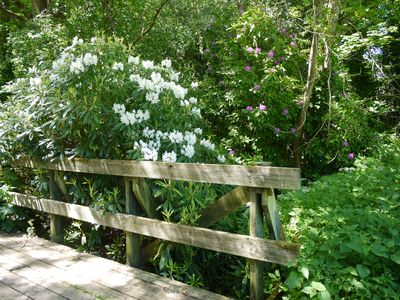 a rickety bridge and rhododendron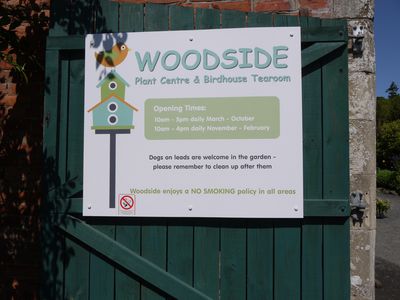 we had lunch here on Wednesday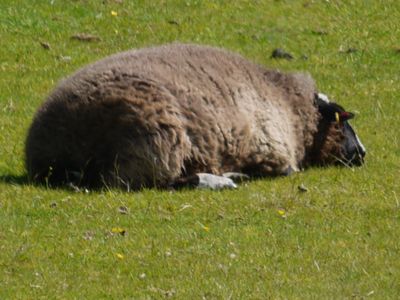 a neighbour's fat sheep - the white bit is the end of its tail!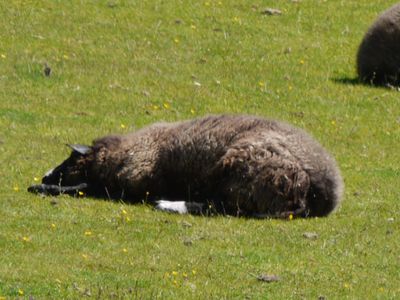 another fat sheep with similar tail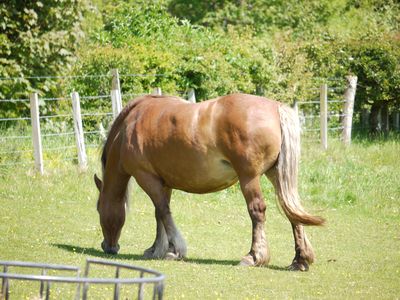 a handsome horse in the same field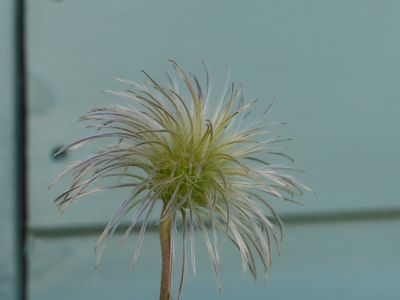 a silken seed head of the early flowering clematis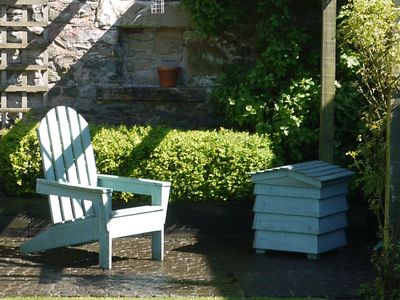 Malcolm's chair and beehive, scrubbed clean ready for a fresh coat of paint
as I took this photo, the driver of the tractor appeared, and said surely there were more interesting things to take photos of than his tractor.  I replied that I love tractors, and that I had been about to steal it, as he had left the door open.  He said I was welcome to steal it, as then he could have the afternoon off work!!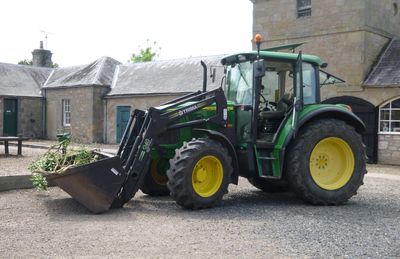 we are over in Berwick, so no Friday cake to share with you!  I hope you all have a great weekend ...... you might see us on the beach looking for more driftwood!!  Love Anne