Oh my, it's the 15th of the month, which means that it is time for my next report on the Aunts' Quilt.  I missed last month's report altogether as I was on holiday, and as I was busy when I got back home getting ready for the craft fair last weekend, I am seriously lagging behind!  So this past week has seen me frantically trying to catch up.  I am now working on the setting triangles and the corner triangles, and the first few photos are a bit boring, but they do show that I have been stitching on all my bias stems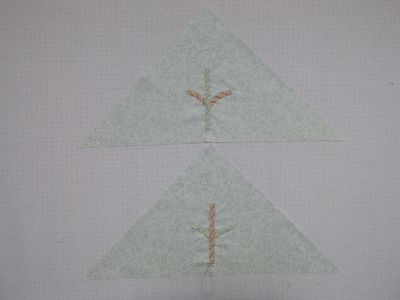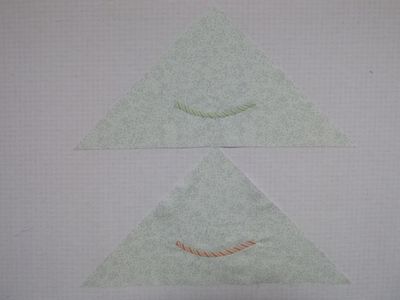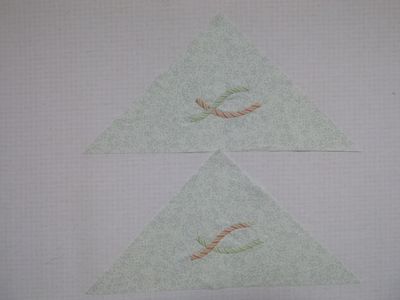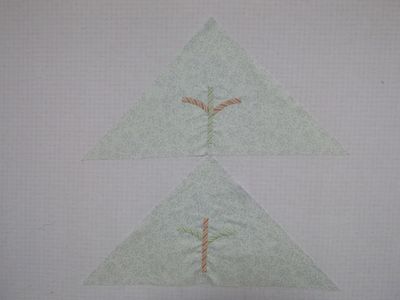 the last photo, of the corner triangles, is a bit more interesting!  I shall have to knuckle down over the next month to get back on schedule (Miss Anna has already cracked the whip over me!!)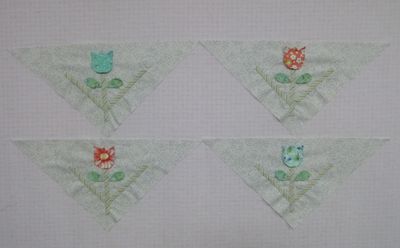 we had a very busy weekend, so I will share some of it with you now and save the rest for tomorrow.  I am rushing to get this post done, as I have an appointment with my new dentist this evening.  Yes, I have parted company with Mr Highscoreatscrabble, as I really wasn't happy with his treatment ....... and the fact that I had to wait for weeks between appointments, as he was always fully booked.  So I have gone to another practice in Hawick, and so far I have been very pleased with my new dentist, who as been very thorough and very helpful - and this will be my 3rd appointment in 3 weeks!
On Friday my car had to go for a service in Kelso, so we dropped it off first thing, then went for a cuppa and pottered round the shops until it was ready.  We then headed to Berwick, stopping at The Hirsel for lunch.  Malcolm had the most delicious roll with hot roast beef and gravy - I took the photo when he had lifted the top off the roll so that he could spread horseradish over the beef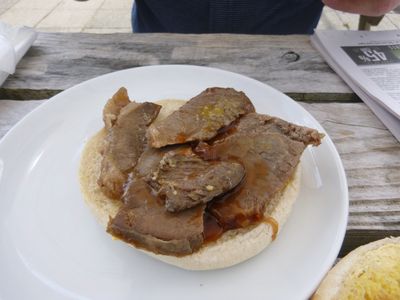 I had one of my favourites, cheese savoury sandwiches - and I very generously shared my salad with Malcolm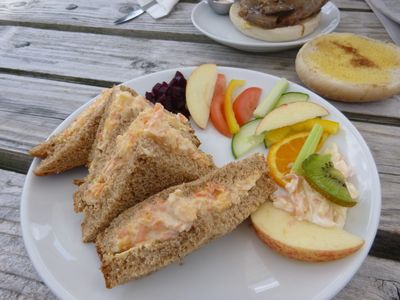 after lunch we had a potter round the craft shops.  We hadn't been to the Hirsel for some time, so we were delighted to see this new shop .....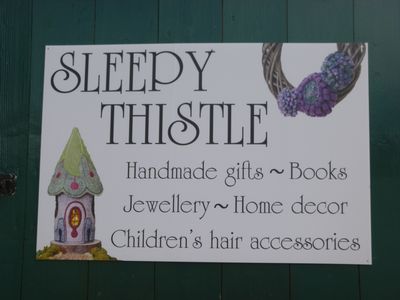 ........ as soon as we went in I wanted to buy most of the contents of the shop, but for some reason Malcolm stopped me!  I had to content myself with this tiny thing of beauty
the twinkly light inside is provided by a battery operated tealight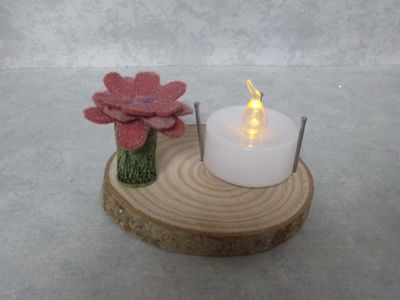 the little Gnome House is beautifully stitched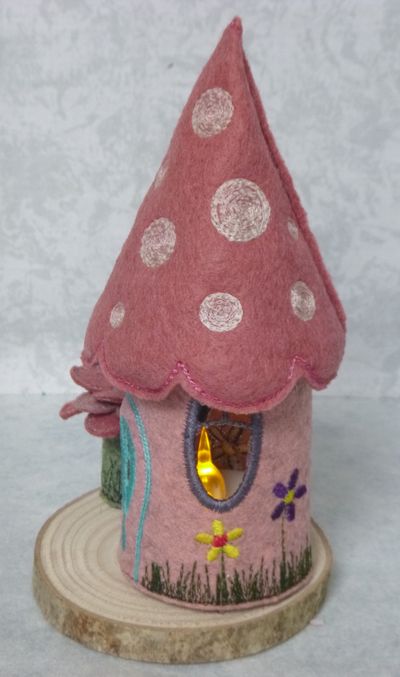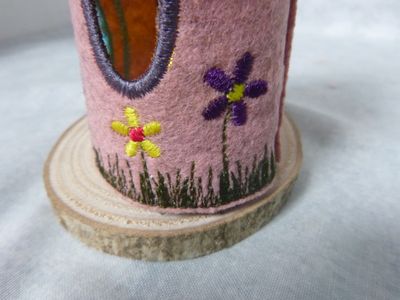 if, like me, you just have to have one of these little beauties to brighten your day, don't despair, simply click here!  It was while we were wandering round the craft shops that I had my chat with the tractor driver ....... then when we went back to the car park, there was more temptation, in the form of this old car.  The sun roof was open, and you could probably start it with a hairpin, but common sense prevailed, and I contented myself with taking a photo, not taking the car!!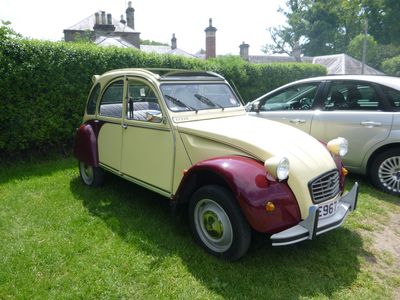 to finish - you may have been worried that there hasn't been much in the way of sconnage recently ....... but that was rectified this morning, when we popped into the garden centre for a cuppa on or way home.  The cheese scone we shared was delicious!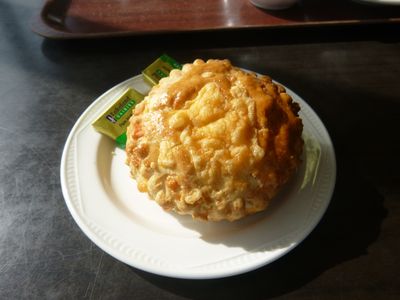 ps ...... I will have to spend extra time on the implements of torture this week to work off the above food!!