Just a quick post, as it has been a long day!  We left at 9am, and didn't get back until after 5pm.  So where were we?  You have probably guessed that we were in Northumberland!  Malcolm spent the day in Alnwick, while I was having fun at the Stitchin' Heaven Christmas Party!!  You know by now that whenever quilters get together for a party, food is involved
but I wouldn't want you to think that all we did was sit about drinking cuppas, eating and blethering (although we did do rather a lot of that!).  Annie had this box of tiny scraps .........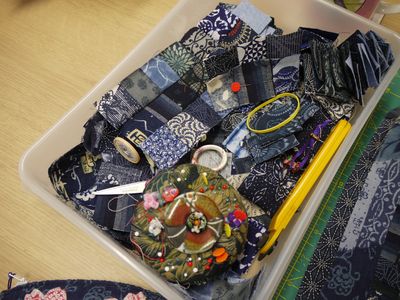 ........ which she had turned into "fabric".  She had intended to make a bag, and had made a big piece of fabric and two smaller pieces for pockets.  But when she went to assemble it, she couldn't find the pockets.  So yesterday she decided to enalrge the bigger piece to make a table runner, got out the box of scraps ....... and there were the pockets!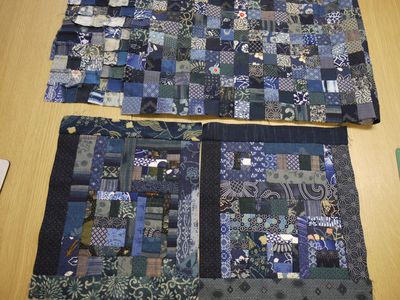 Ros had just started an applique block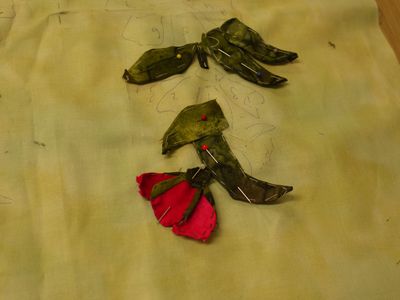 Sue was rushing to finish the binding on this quilt, which is a present for her son's girlfriend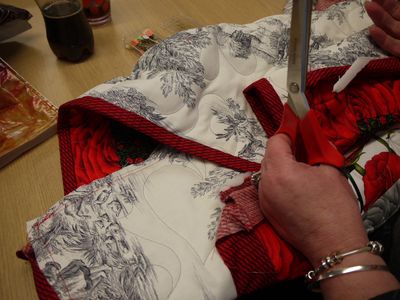 Carolyn was busy stitching a sample of one of the range of stitcheries she has been designing - hopefully by the time I see her again the patterns will be available to buy and I will be able to give you the details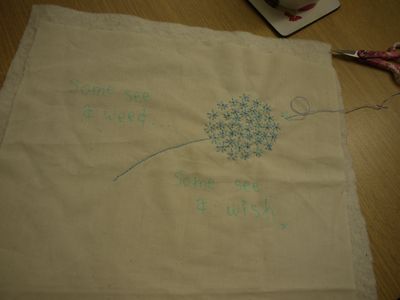 Lucy was finishing the binding on a quilt which she had longarm quilted - the quilt is a sampler which was made at a beginners' class in the shop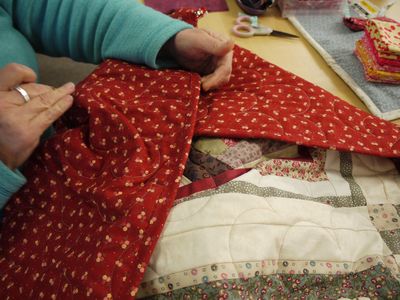 Frances too was starting an applique block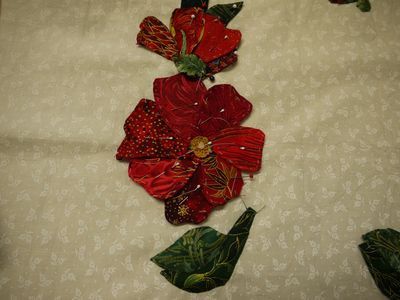 I may have come home with one or two little purchases - I'll show you tomorrow .........
* Party #2 is on Friday at Borderland Fabrics