........ would I go out into the garden at 7.15 on a rathjer chilly morning!  I was hoping to capture the full moon, but between camera shake from the long exposure time, and shiver shake because it was so cold, the photos are a bit blurry!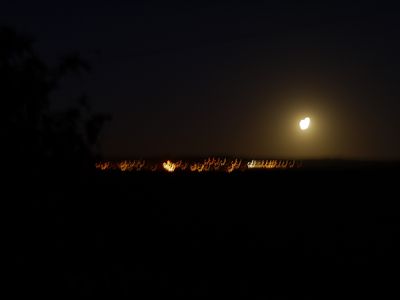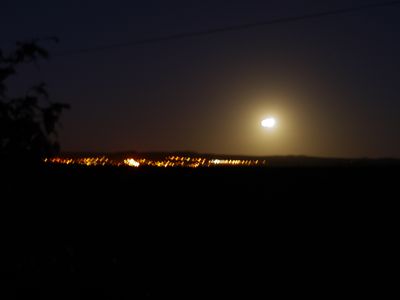 I do like getting post, so I was delighted witth today's delivery!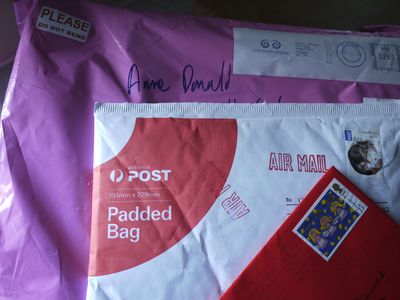 the red envelope contained a Christmas card, the Australian one was a present from Meredithe, which is now under the tree ........ and the pink one was another kit from the wonderful Kate.  The handsome dog is Bruce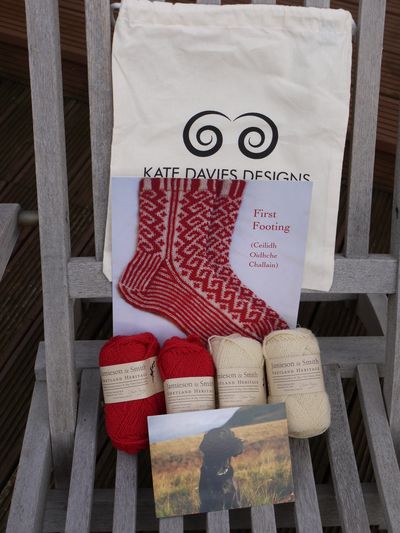 out in the studio, I was listening to some seasonal music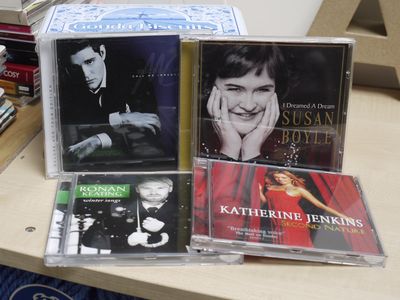 I was given these lovely poppy fabrics by Margaret, as a thank you for lending her some patterns and some books.  I will probably make a runner for the kitchen table with them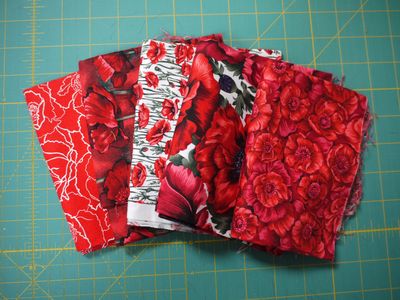 while Malcolm was out, I wrapped his presents and put them under the tree.  I had a litle bit of present sewing to finish, then I was able to make a start on the laundry bag, using these fun fabrics that I bought at Stitchin' Heaven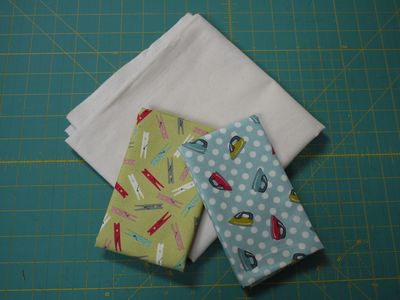 after cutting the fabrics to size, I stitched the peg fabric to the top of both sides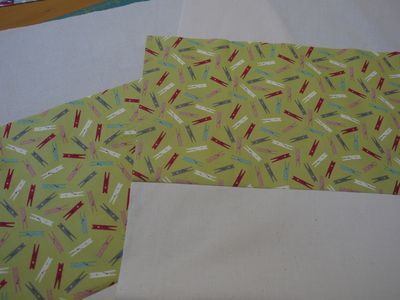 then stitched the iron fabric to the bottom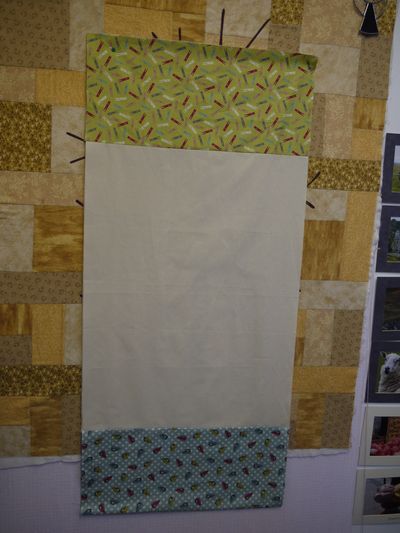 next, I needed some laundry!  I drew some shapes, and looked out some odds and ends of fusible web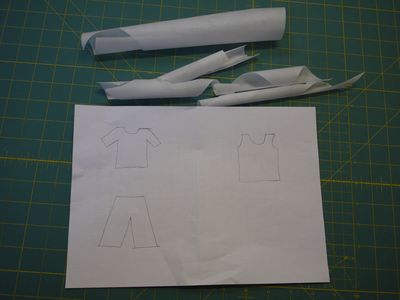 as I have just put a new cover on the ironing board, I used a piece of baking parchment to protect it while I ironed the fusible web on to the wrong side of the fabrics
it's amazing what you can find in your stash ...... pretty coloured strings to use as the washing lines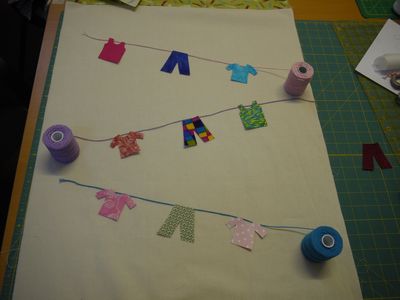 I've been making more fudge!  However this isn't for us (well, we might just have to eat a square or two for quality control), it's for presents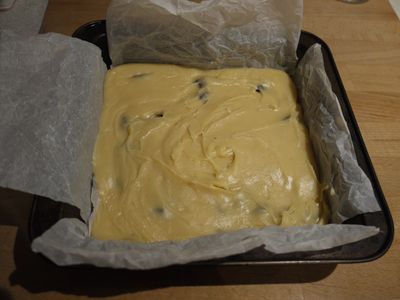 plump, slightly sour, cherries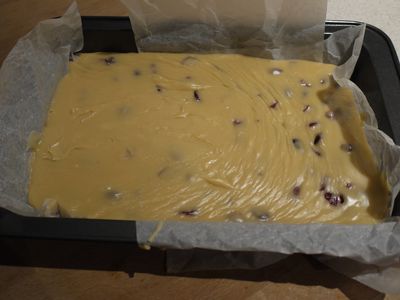 seasonal cranberries
I have a special day out tomorrow - do come back to find out all about it!