Saturday morning saw us trundling down the road to Southdean Village Hall for the Christmas Fair.  With a little bit of difficulty, given the size of our table, we got our stall set up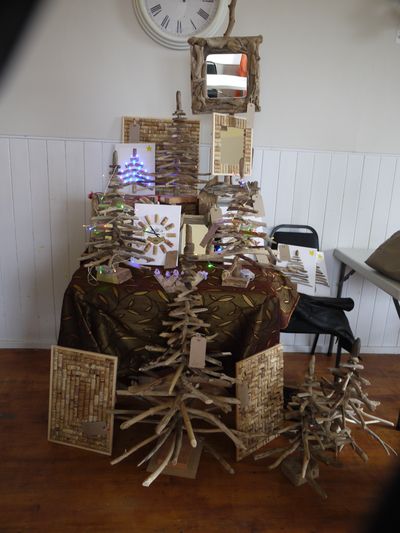 the hall was cold while people were setting up, as the door was wide open, so we were very glad when we were able to get a warming cuppa.  But once the door was closed and the heaters turned on, the hall warmed up and we were able to shed coats, gloves and scarves.  Unfortunately as the day wore on, the weather worsened, with rain and wind.  However quite a few people braved the weather, and Malcolm was pleased with his sales.  He had a lot of interest in his driftwood creations, and we had to endure a fair amount of teasing about how many bottles wine we must have drunk to provide the corks!!  However it wasn't a happy homecoming - as we had another power cut.  Fortunately the power was restored in time to cook dinner, and to settle down to watch the semi-final of Strictly Come Dancing.
The weather was much better yesterday morning, so we headed into Hawick to go for a walk along the river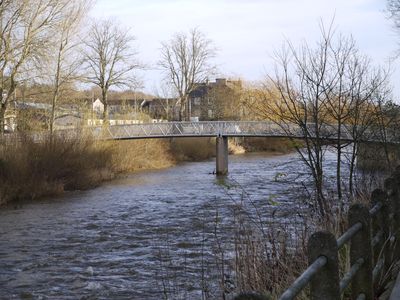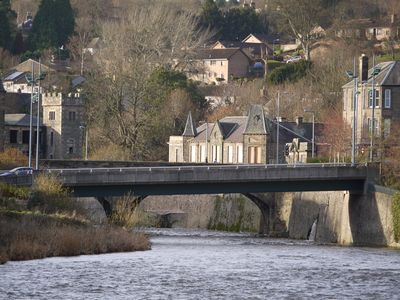 we weren't able to walk as far as we usually do along the river, as the unpaved section was too muddy, so we turned off and went through the tunnel under the old railway line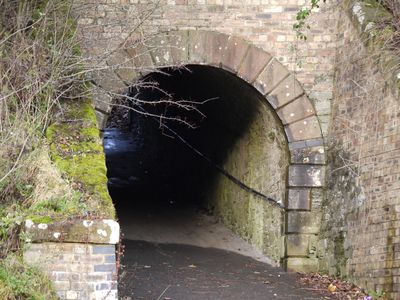 and took the footpath which follows the route of the railway
I followed my own advice, to remember to look up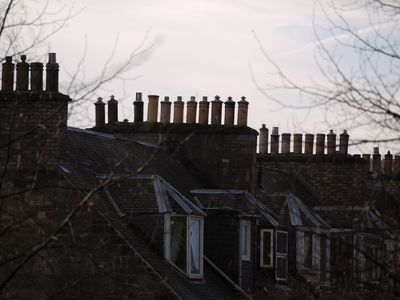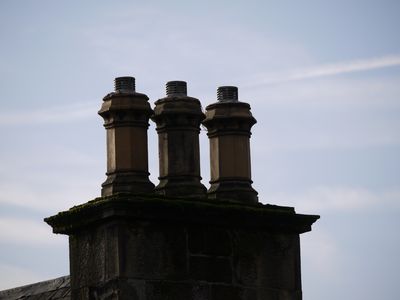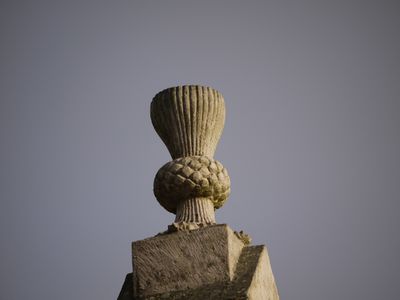 we were heading to The Mill for a cuppa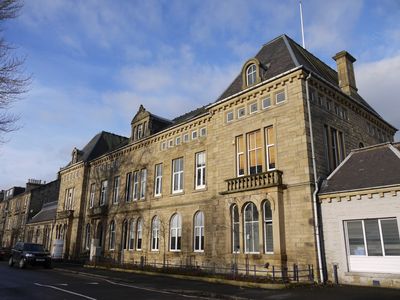 but we were too early, so we walked across the footbridge to have a look in the window of Yvette Jelf's hat shop.  I wouldn't want a peacock feather on a hat - it's one of my superstitions, that they are unlucky
this fascinator is very pretty .......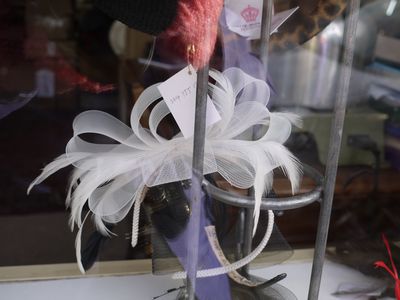 ....... but given the current weather, I would rather have this hat!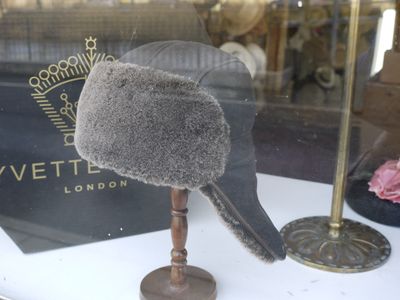 we were the first customers in the Mills' coffee shop, so I was able to take photos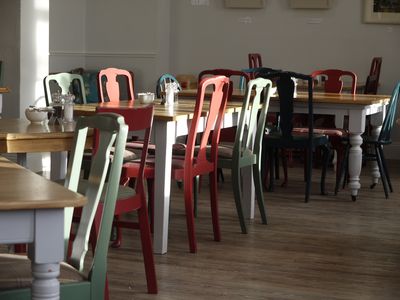 the scones were delicious - we chose a fruit one and a cheese one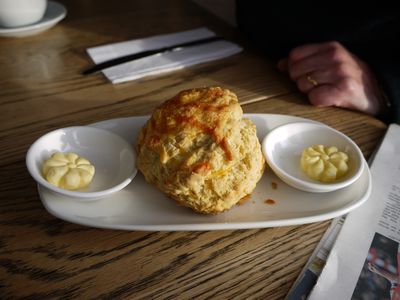 I was walking past the lounge door after lunch, when I glanced out of the window, and saw a woodpecker on the peanut feeder.  While the large window gives us a wonderful view of the garden, it also means that the birds on the feeders are aware of any movement in the room, and fly away, so I crept along the back of the couch to reach the camera, which was on the little table at the end of the couch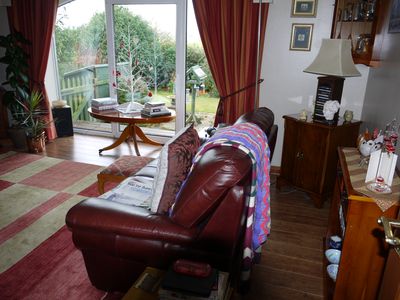 I also knew that Malcolm was on his way round to the front of the house, so I quickly took this photo as soon as I turned the camera on, in case he frightened the woodpecker away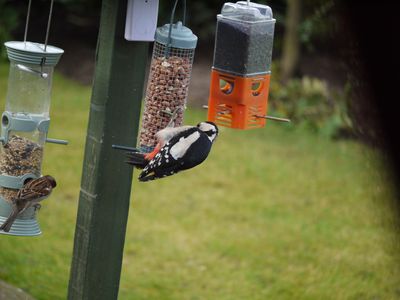 I then zoomed in and took another two photos, but when I took a step forward to try to get a better angle, the woodpecker flew off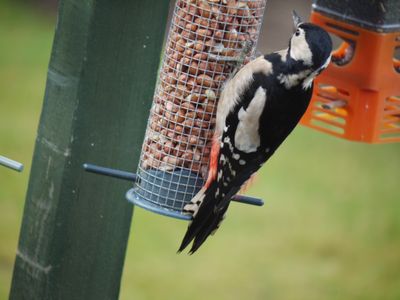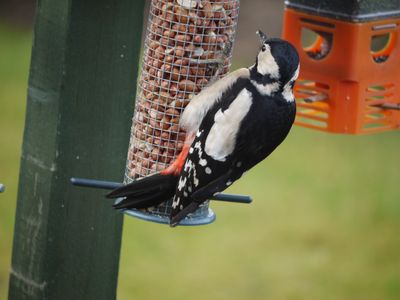 to finish - sometimes it's just the little things that can brighten your day.  When I bought salmon this morning, I was given lemon pepper butter to have with it, and when I opened a new box of teabags, there was a little extra inside