Our garden isn't big enough to have much of a stroll in, unlike the garden we visited on Sunday afternoon.  After visiting the Barn, we went a short distance down the road to Sizergh, a fine medieval house.  As we had some time to wait until we were able to see inside the house, we had a long walk round the wonderful gardens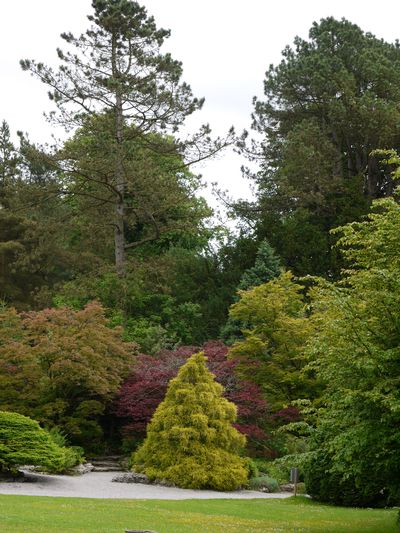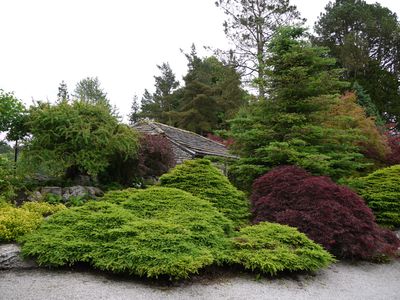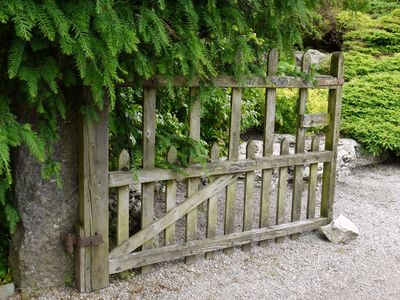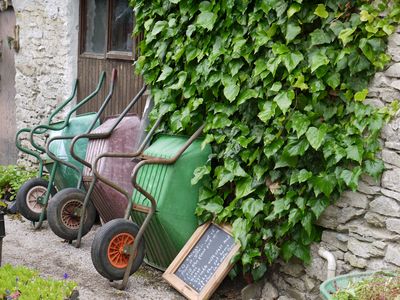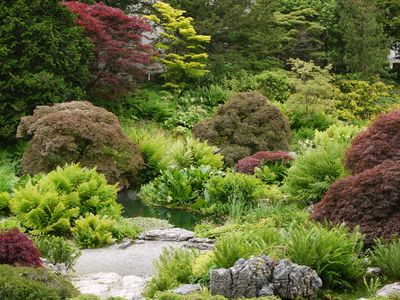 we kept getting glimpses of the house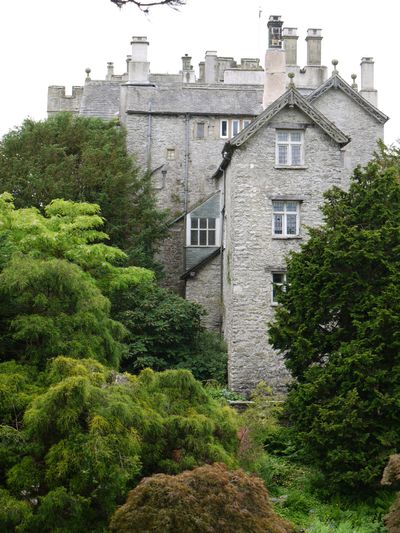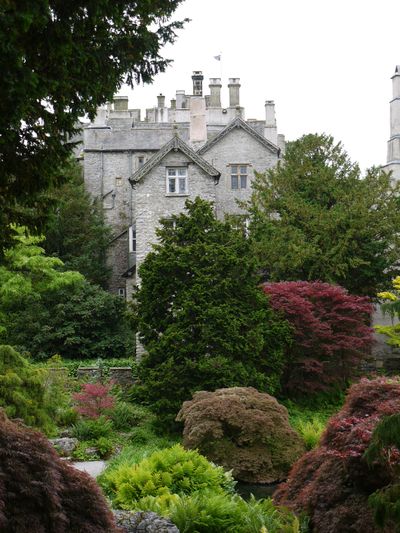 unfortunately photography wasn't allowed inside the house, but if you are holidaying Cumbria,  I can recommend visiting Sizergh.
This morning we headed off down the road to Stitchin' Heaven.  Malcolm dropped me off at the shop and went off for a day of beachcombing.  I handed over Leanne's House, delighted to have finally finished it (after approx 200 hours work!).  The pattern is available on the website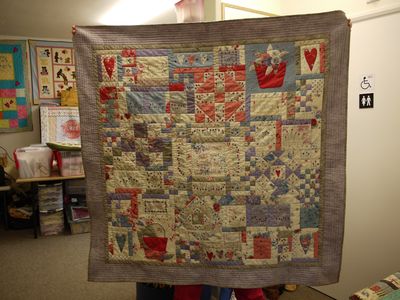 Annie was working on her stunning applique blocks.  She is calling her version of the quilt Baltimore meets Kyoto, as a lot of her fabrics have Japanese patterns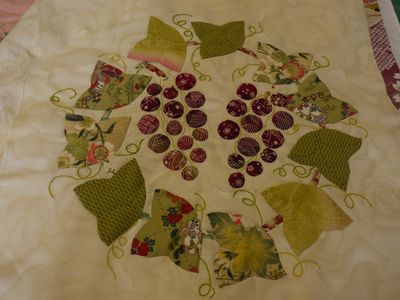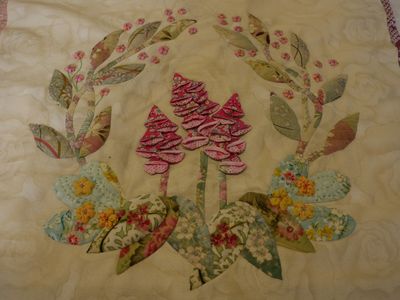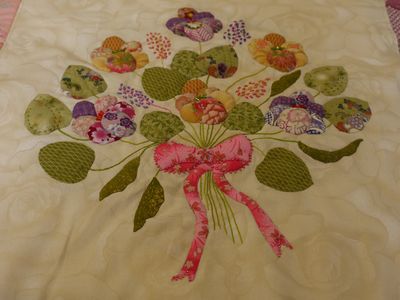 when I arrived, Anne had just received a parcel containing a teapot and matching mugs.  If you are having a good day, it is ........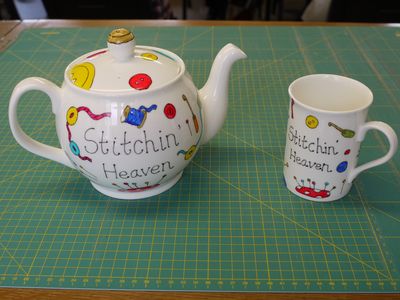 ........ but if it's a bad day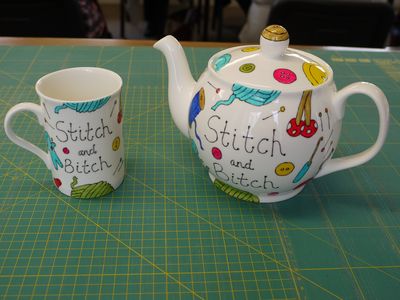 I may have come home with some fabric - I'll show you tomorrow.