We had lunch in the studio today ........ and Malcolm said it was looking very untidy, if not downright messy!!  Well, ok, maybe there were one or two things lying about .........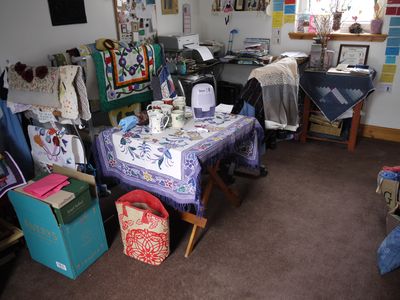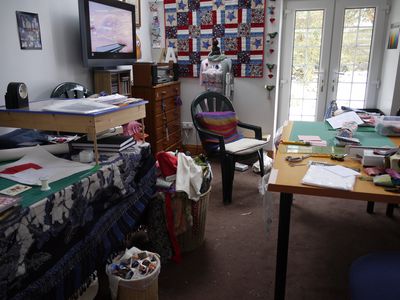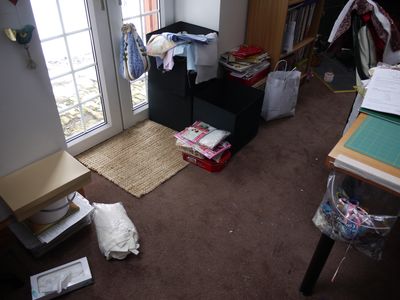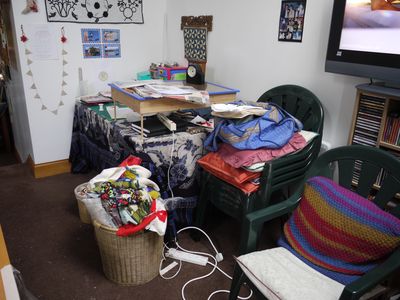 what's that you are shouting at your computer?  You agree with Malcolm?  Oh dear, I had better tidy up then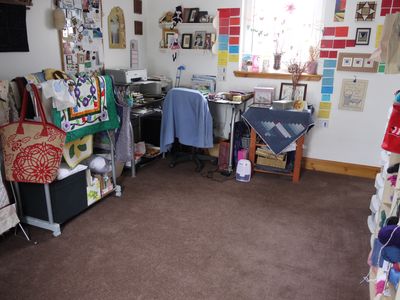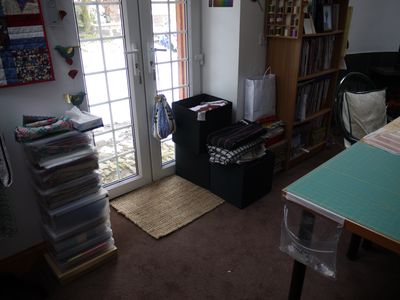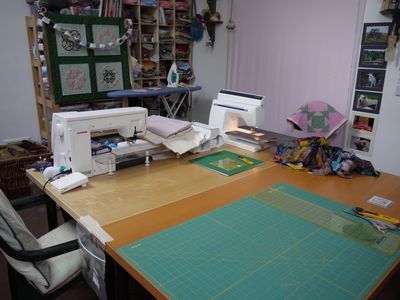 Now that it's all neat and tidy again, on with the sewing report!  I have finished not one ......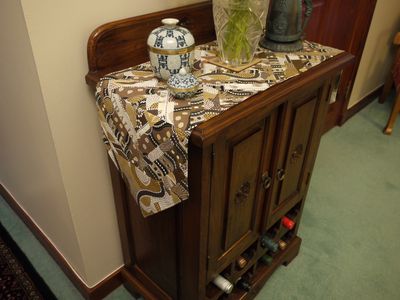 ....... not two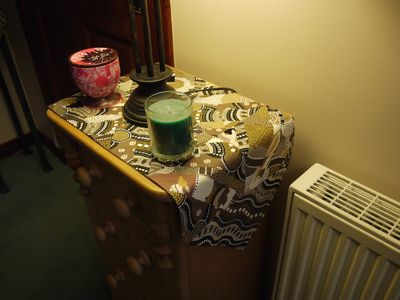 but all three runners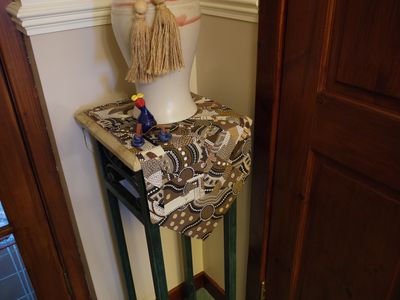 and with the offcuts, I made a cushion cover!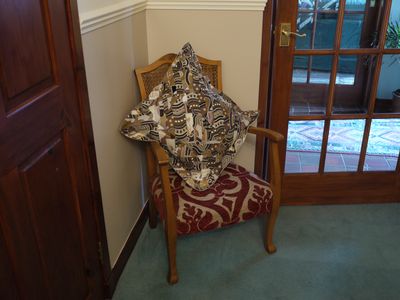 and then I stitched together the offcuts of the offcuts ....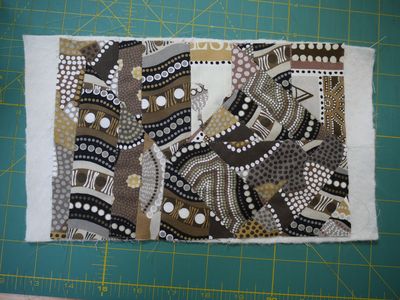 ....... but you will have to wait to see what I did with that last piece!!  I have become addicted to making the scrappy strippy blocks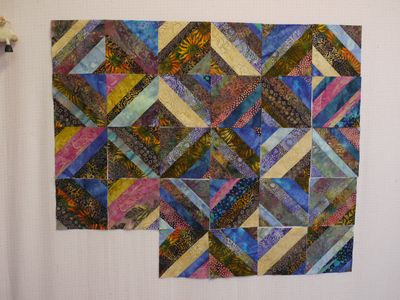 and the crazy scrappy blocks with the offcuts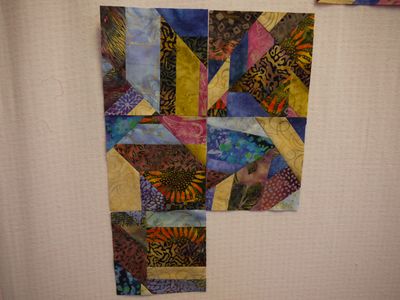 whenever I go out the front door, the birds start chirruping at me, demanding more food.  I don't mind, as long as they then earn their dinner by posing for me!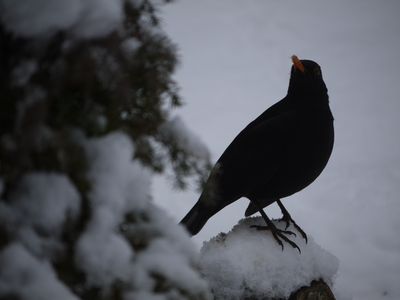 I wonder if the drip above the sparrow landed on its head?
the horses in the field across the road scrape the snow away to get to the grass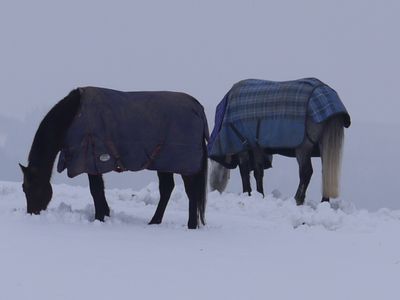 the  scenery does look good with its blanket of snow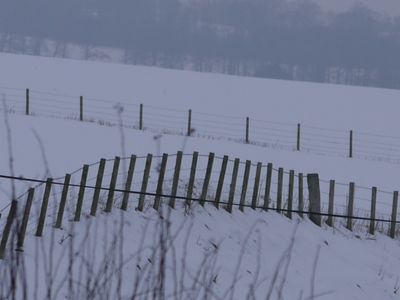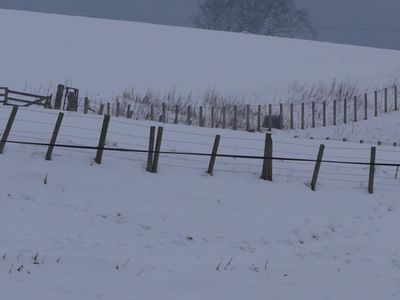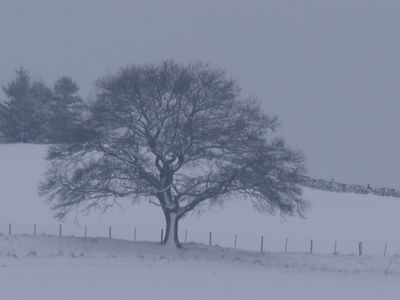 after sewing yet more strips ...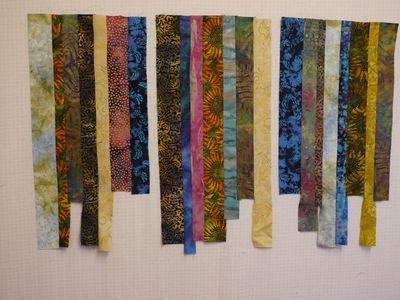 ....... I thought I should clean the machine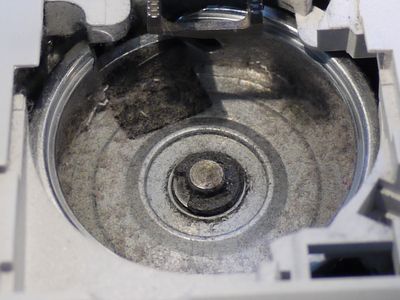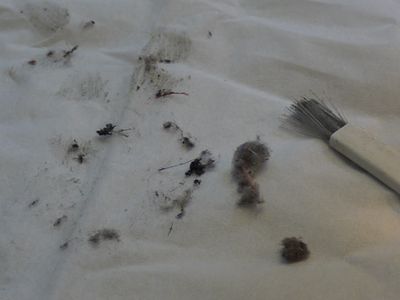 ..... and change the needle.  If you look closely at the old needle on the left, you can see how rough the shank is!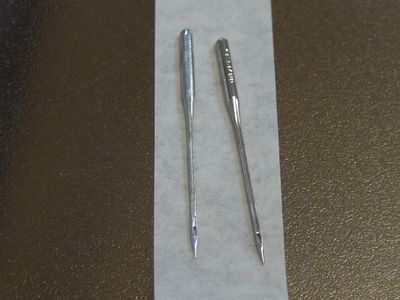 when we are using the implements of torture in the morning, we have the tv on.  Because the machines are noisy, we have the subtitles on.  Most of the time they are accurate, but sometimes they are hilariously wrong ...... as happened yesterday morning.  The reporter said that "Andy Murray has beaten the Frenchman" ....... but the subtitles said " has bitten the Frenchman" ........ conjuring up a visionn of Andy leaping the net and sinking his teeth into the Frenchman's neck!  Could this be an idea for a film ...."The Vampire Tennis Players Massacre" could be a possible title!!!!!