I think you know by now that we will have a celebration for anything and everything ....... but yesterday was definitely a special event.  As well as celebrating our wedding anniversaries, we also celebrate the day we moved in together/became a couple ....... and yesterday was the 30th anniversary of that special day!  You also know that we don't need much of an excuse to have something tasty to eat, so the day got off to a good start with smoked salmon and toasted brioche for breakfast (sorry there is no lemon wedge, but as we were snowed in on Monday and couldn't get to the shops to buy a lemon, we had to do with a splash of lemon juice from the bottle in the fridge!)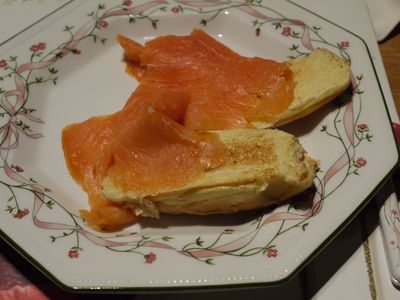 lunch was comfort food - boiled eggs and toast soldiers (sorry, no photo of that) then for dinner, I chose a recipe from this book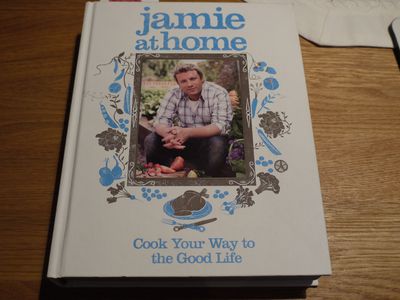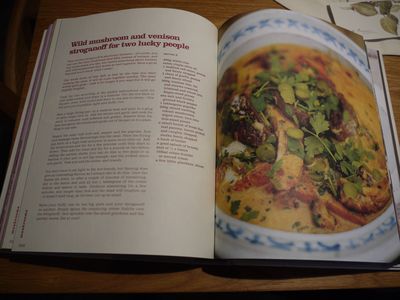 we don't particularly like parsley, so I left that out, and I didn't have any gherkins to sprinkle on the top, but it was delicious - I'll definitely make this again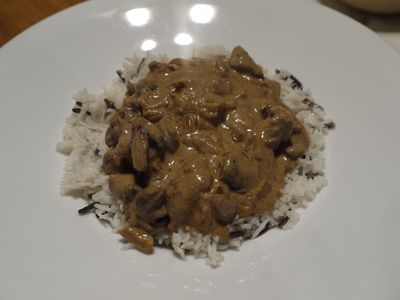 for pudding, I got the icecream out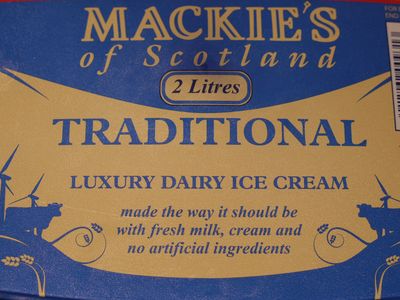 and topped it with rhubarb which I had cooked in ginger and lemongrass syrup, and crushed up biscuits (the little ones that you get with a coffee)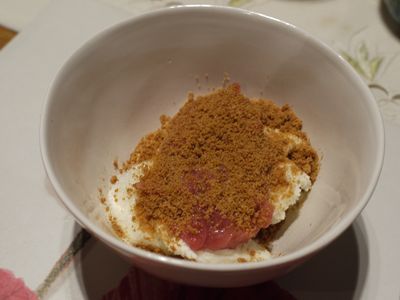 and of course a celebration means something bubbly to drink (Stuart and Alison gave us the glasses for our Silver Wedding)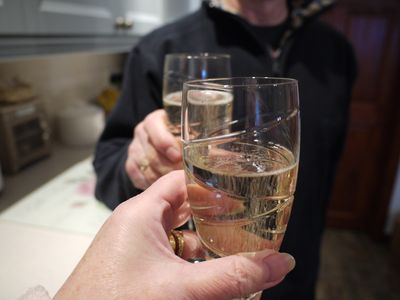 the snowy weather continues - I took these photos yesterday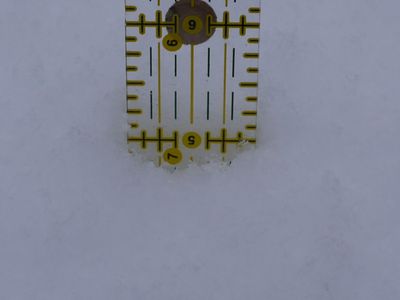 a confusing ruler - there was 5" of snow on the garden table (better than the 20" of two years ago!)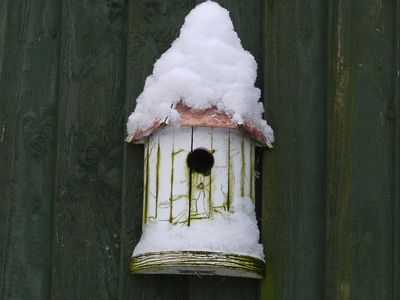 the birdbox looks cute with its snowy hat!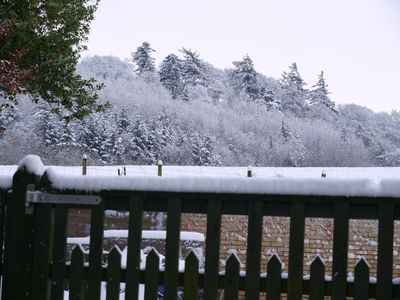 the view over the back garden gate
icicles on the ivy
because of the weather, I have been doing much more sewing than usual.  Yesterday I finished piecing Notes of Love, although I still have a little bit of embroidery to finish.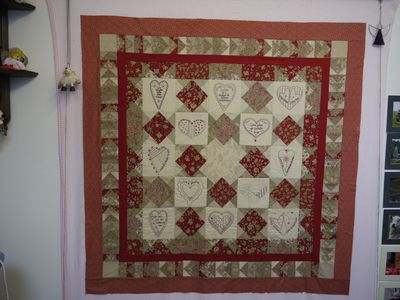 I'll be back tomorrow with lots more sewing, but to finish, photos I took of the scented candle on the kitchen table, which we light after dinner to dispel any cooking smells