When I was picking the rosehips, I had an unfortunate tussle with a very sharp thorn, which the thorn won, leaving a nasty gouge out of my thumb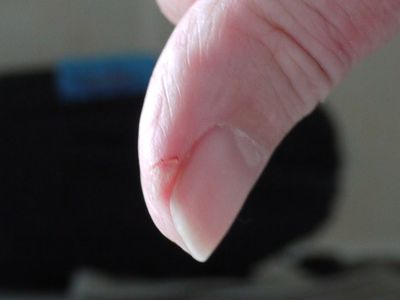 It is a real nuisance, as the ragged edge keeps catching on things, so I have had to resort to putting a plaster over it, in the hope that it will heal underneath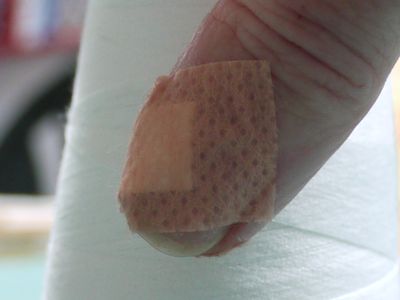 However, I have still been able to get on with some sewing ...... although the needle keeps catching in the plaster!  I have done a lot more prep on the hexagons, with seven strips tacked over the papers, and another one part done.  Then I have cut the hexagons from another sixteen strips, and have another twenty six strips to go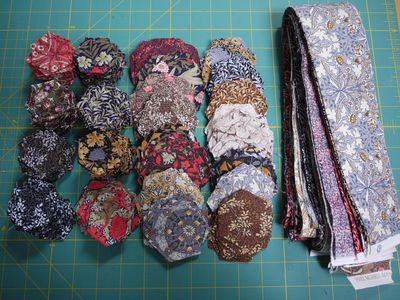 I also got a bit of sewing done on the Baltimore block, stitching the birds in place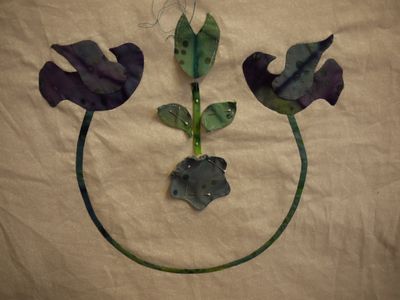 The redwork block is progressing - every time I look at it I laugh at the little lamb!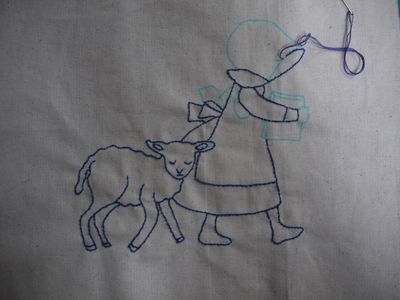 After leaving the the apple/rosehip mixture dripping overnight, I transferred the liquid to a jug.  After I put it in the fridge, I realised that I hadn't taken a photo.  As you can see the jug is rather full, so rather than risk spilling it, I took this rather strange photo of it in the fridge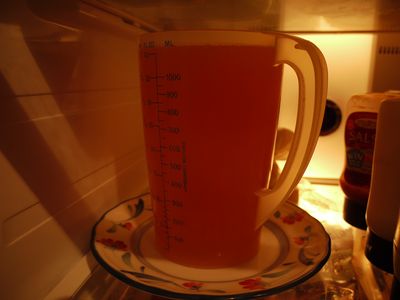 The apple/bramble mix is now dripping through.  I will make jelly with both lots of liquid in the morning ..... it will be delicious to have on my porridge!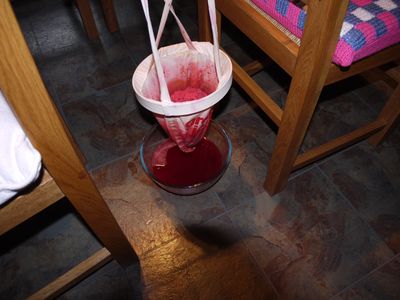 There has just been a slight pause in writing tonight's post, as I had to snatch up the camera and capture the robin in the birdbath!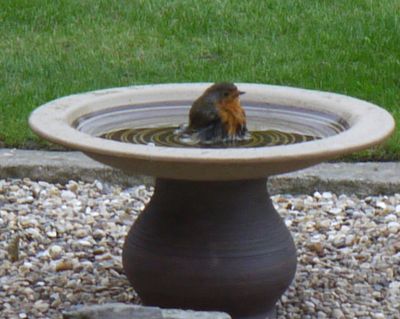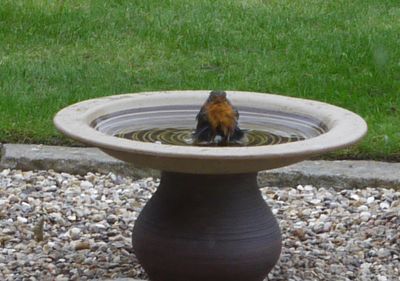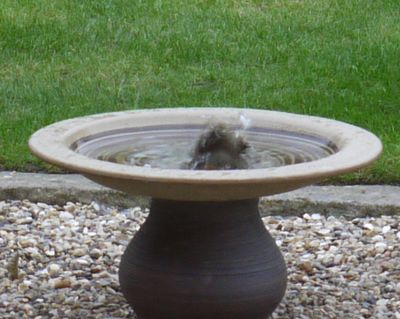 Do you think I should put out little towels for him!!??