We went for a walk yesterday morning, but we soon got distracted from the walk by these .....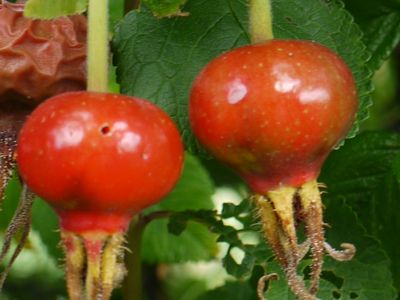 ..... lots and lots of wonderful rose hips.  And there were still some roses too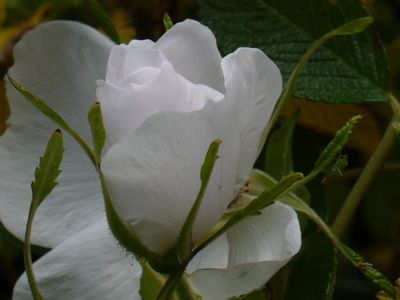 We picked lots of rose hips, and some brambles - more about them later.  But I wasn't so distracted by the picking that I forgot to admire the wonderful scenery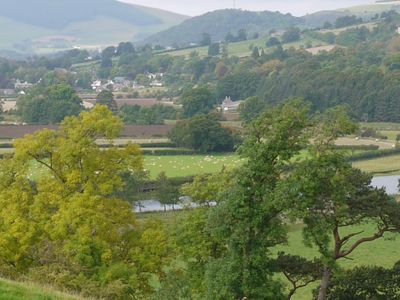 Malcolm dropped me off on the way home so that I could pick some more rose hips and some apples from the hedgerow, then I walked the rest of the way home, enjoying the warm sunshine.  The views have changed, now that the crops have been harvested, and some of the fields ploughed and replanted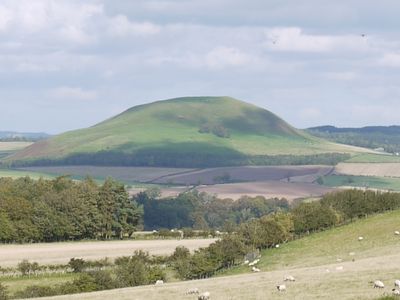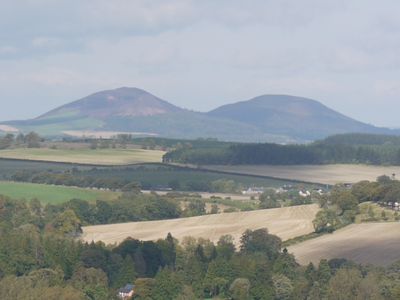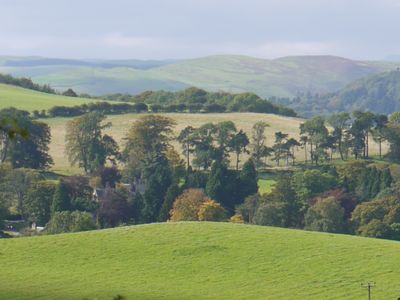 The sheep were also enjoying the sunshine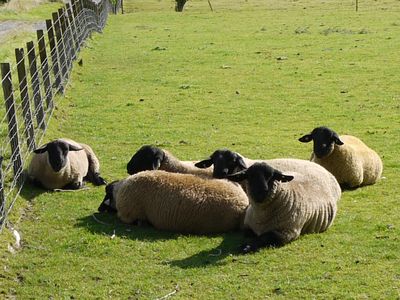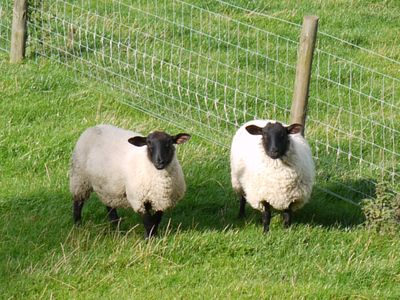 Back home, I sorted out our foraged fruits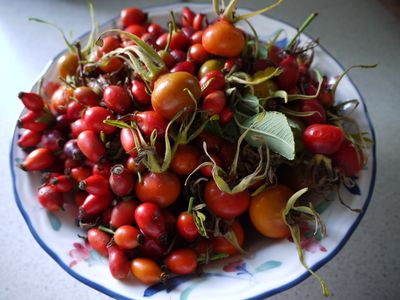 rosehips
brambles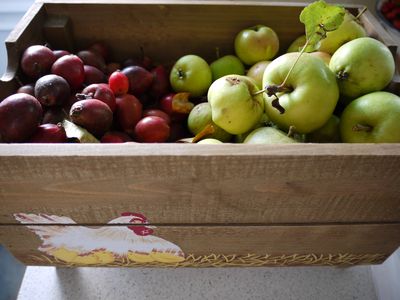 The apples on the right are from the hedgerow, the ones on the left are crab apples, which Jennifer gave me.  This afternoon I washed all the fruit thoroughly, then I topped and tailed the rosehips and put them in a large saucepan, along with the crab apples and some of the hedgerow apples and added water.  I put the rest of the hedgerow apples and brambles in another suacepan and again added water.  Then, I left both lots to simmer
By the end of the afternoon, the first lot was dripping through the jelly bag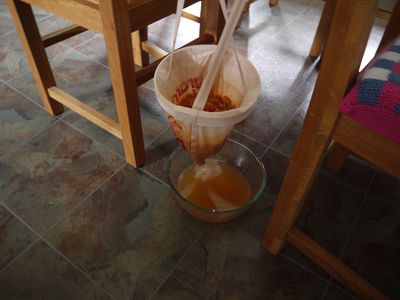 Malcolm, meanwhile, was working on his steps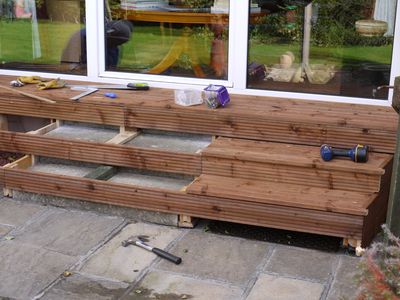 The knitting update ....... the socks are finished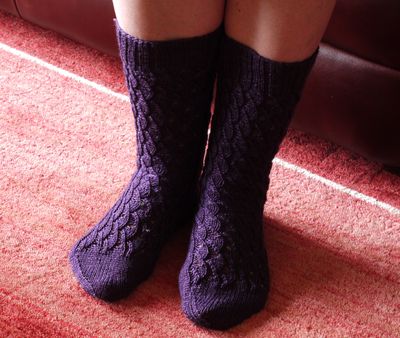 ........ and the scarf is almost finished.  I have still to sew in the ends and block it.  I made a couple of mistakes - the first one was missing out a row of the cable ....... I had knitted quite a bit more before I noticed, so I didn't take it back.  Then I forgot to make two of the bobbles - but I simply picked up the stitch and worked the bobbles ..... it just means I have more ends to sew in.  BUT  as I arranged the scarf on the floor to take a photo ........ horrors, another missing bobble!!  I had planned to knit the scarf again in a different colour - maybe I'll just do it without the bobbles!  I can't show you what I am knitting this week, as I am taking part in a swap over at Mousy Brown's and of course I am knitting a little something for my swap partner Alyson.
To finish ...... I didn't just bring fruit home.  When I tipped the rosehips into the bowl, a spider appeared!  Don't worry, I rescued it and put it out in the garden!