Now that we have thawed out a bit, it is good to get out and about again.  We decided to go to Woodside Garden Centre for lunch, as they always have wonderful soup, so first we had a quick detour to Jedburgh, to pop into the supermarket for milk and newspapers.  When we went in, we were surprised to see a small display of Cadbury's Mini Eggs, then in the next aisle, Cadbury's Creme Eggs ...... and in the next aisle, a considerably larger display of similar small Easter Eggs!!  You would think that they could at least let us finish gorging ourselves on our Christmas choccies before they tempt us with Easter eggs!!
The garden centre did not disappoint with their soups ...... I had carrot, ginger and honey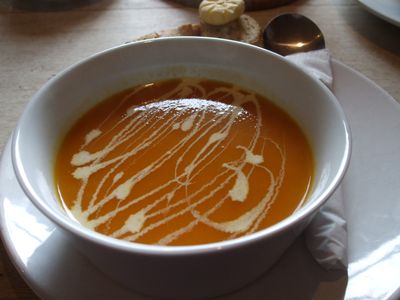 and Malcolm had spinach and potato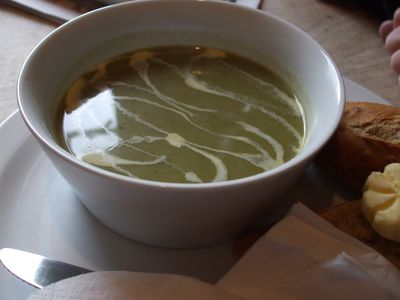 We sat beside the window, so that we could watch the birds on the numerous birdfeeders hanging from the trees.  These are not the best of photos, as the window was rather dirty!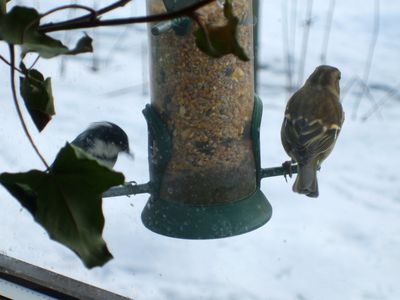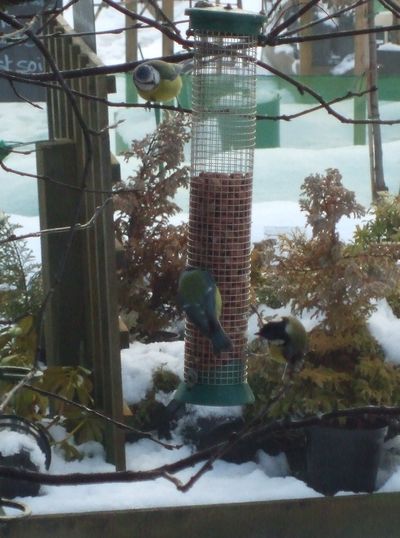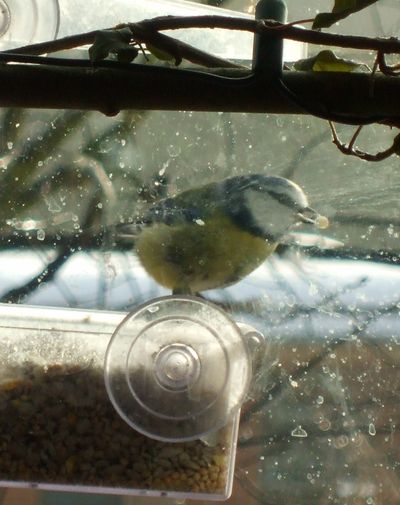 It was quite foggy when we got back home, so I decided to have a walk up to the church to take some photos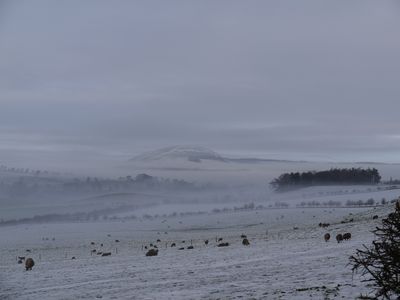 looking towards the Minto Hills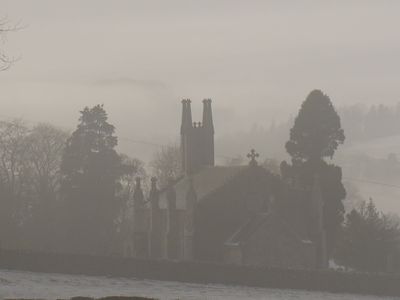 this could be a scene from a horror film!
the ewes have got rather muddy since the thaw started
these Jacob's ewes will be the first to lamb next year
But at last, a photo with lots of green in it, hardly any snow ...... and sunshine!!