This week's treasure is a mixture of lovely memories and a souvenir of our first holiday.  In 1984, Malcolm had earned some extra money at work and we booked a last minute holiday to Corfu.  Stuart was five, going on six, and was just coming to the end of his first year at school (back then it wasn't a crime to take him out of school for a holiday!)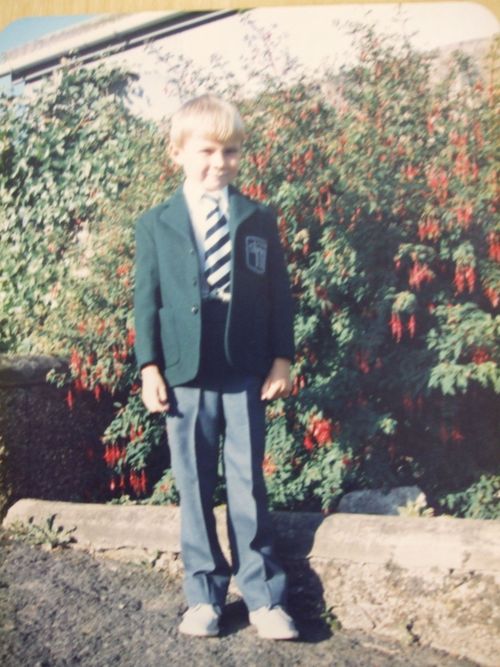 I'd forgotten how blond he was at that age!!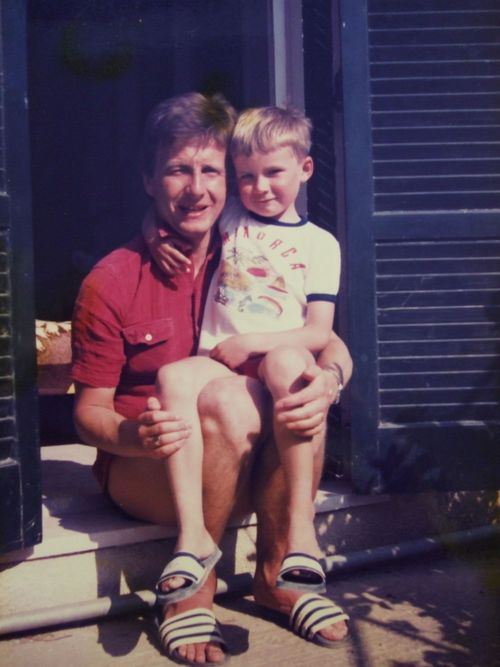 enjoying the evening sun in their matching flip flops
Stuart wanted to buy a present for Malcolm, and after much debate, finally chose this bottle opener, which is still in use today!  There are two photos, as it is decorated on both sides ...... I think it's wonderful that someone made so much effort to make a small practical item a work of art!!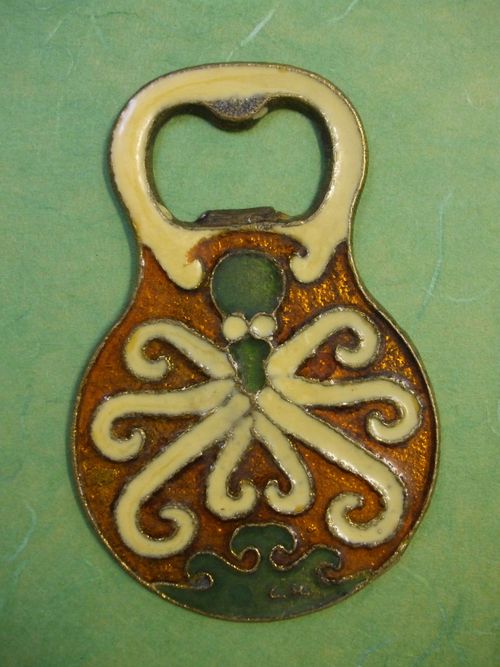 for some reason I think this is the 'right side' ......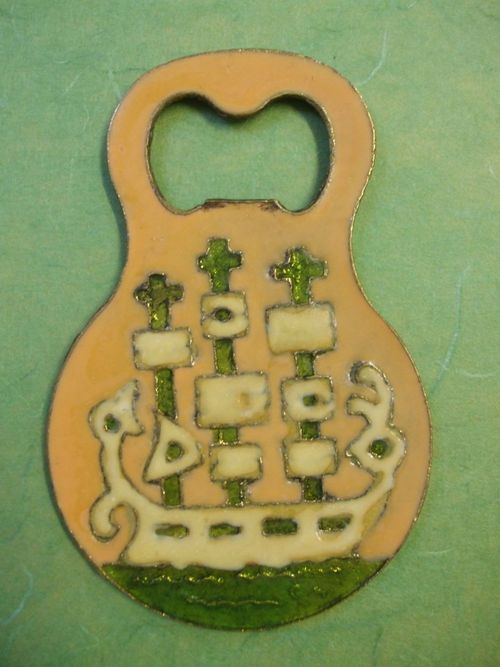 ...... and this the 'wrong side' - what do you think?