Hooray - it may have taken a long time, but finally today I finished the zebra cushions for Stuart!  It's so good to cross another thing off the to-do list.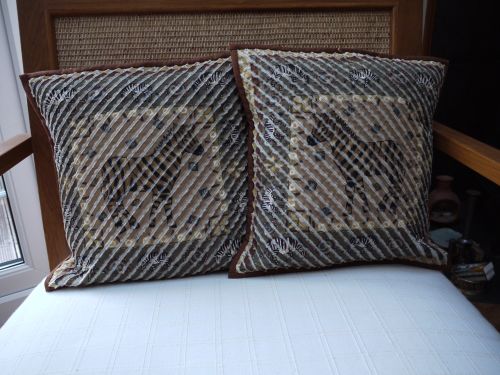 posed on my favourite chair!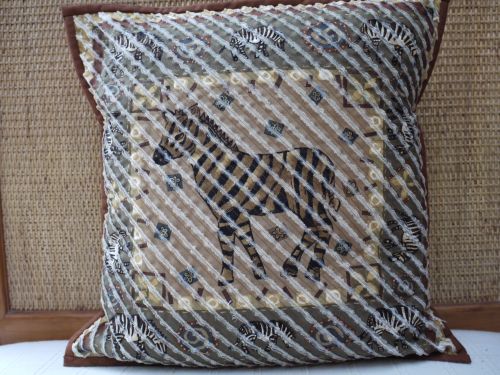 I like the effect of the faux chenille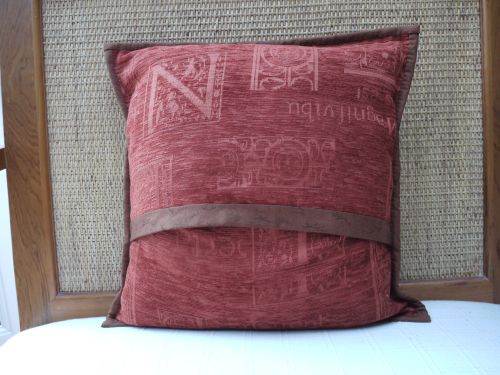 I used the same fabric as the binding on the opening on the back
Next on the agenda is to finish the gnomes - hopefully next time you see this ........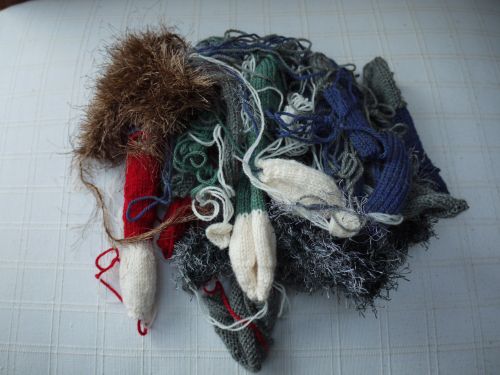 ....... it will have been transformed into three Christmas gnomes!