It hasn't been a very nice day today - cold, wet and windy.  So these photos are to cheer me up - but I hope you like them too!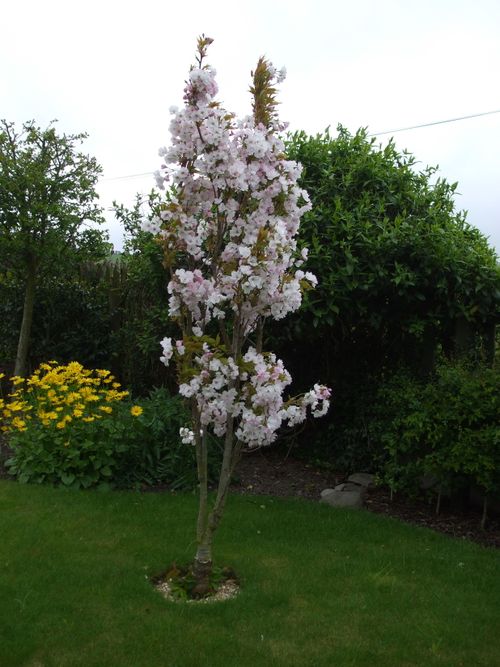 This little tree is in our front garden.  I'm glad I took the photos on Monday when the blossom was at its best - it has been a bit battered by the wind and rain since then.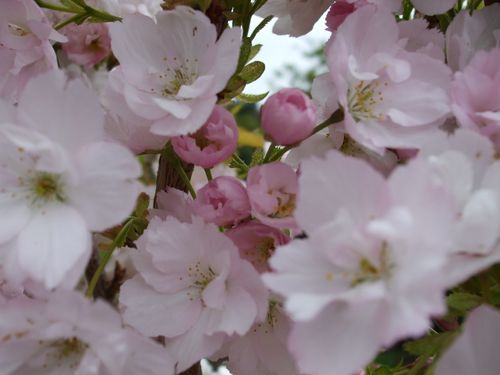 I love the way the flowers start off a deeper pink, then turn paler as they open out.
That's better!