Oh dear, sorry about that - but I just couldn't resist it for today's title!  As you may have gathered by now, we are going on holiday tomorrow.  We are going away for the same two weeks as last year, to the same destination - Majorca, the same resort - Pollensa ..... and, we are even staying in the same villa!  We enjoyed ourselves so much last year, that when we saw that the villa was available again this year, we just couldn't resist it .....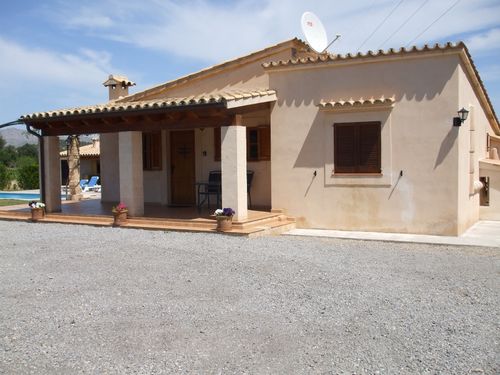 The villa is in the countryside near the old town of Pollensa, where you can have a great time pottering round the narrow streets, with their eclectic mix of shops....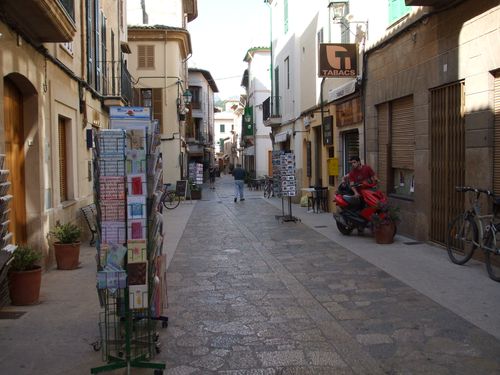 As well as Pollensa, just a few miles away is the newer Puerto Pollensa, which is more 'touristy' (but no clubs, no lager louts!)  And there are also stunning views ....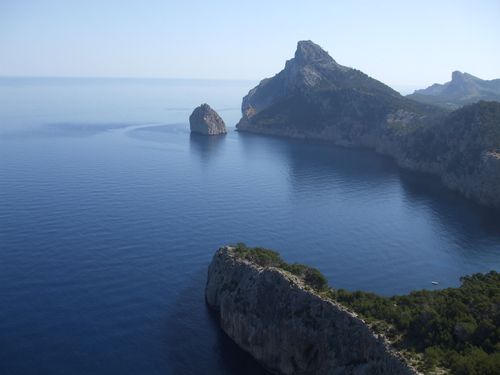 Some days the hardest decision is which coffee to have .....
Even on holiday that handsome man turns up in my photos!  These are just a few of last year's 'holiday snaps' - obviously this year I will be much more aware of 'photo opportunities' (if I can stir from my lounger, where I will be relaxing, reading books and listening to music!)  I hope you will come back in two weeks time to read of this year's adventures in Majorca!