This treasure isn't a family heirloom - I found it in a junk shop about fifteen years ago, and I just thought it was sad that William's family didn't want it.  I know it has little monetary value, as it is only epbm, but I just thought it was worth rescuing!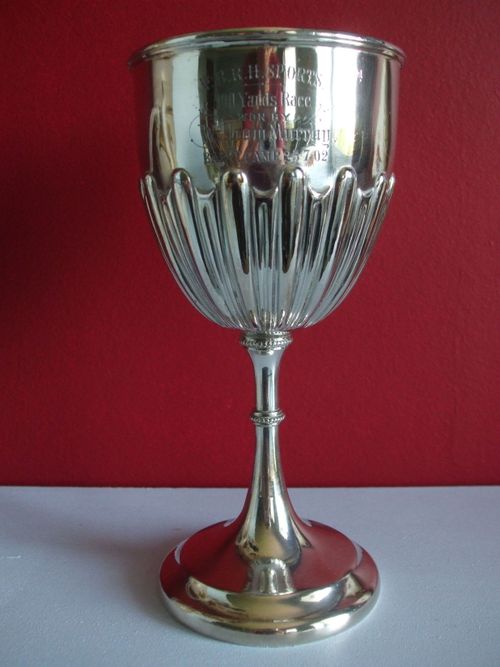 It was very difficult ot take a clear photo of it, without getting a reflection - if anyone can give me advice, I would be very grateful!
Eventually, I got a clear photo of the inscription by using the flash.  So you can now see why I think this is something to treasure - it is almost one hundred and seven years old!!