..... beside the seaside - but unfortunately, when we took Malcolm's Dad to Newbiggin this afternoon, the weather wasn't very good, so we weren't able to sit outside for a cuppa, as we did last time.  However, that didn't stop me from having ice cream with my cup of tea!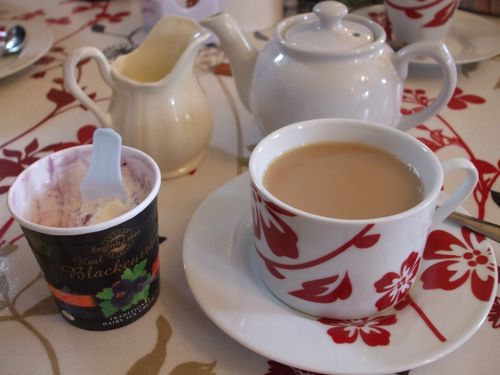 I love the red and white cup and saucer and the matching tablecloth.  After the cuppa, I had a quick visit to the local wool shop - a good old fashioned one with great piles of wool everywhere.  You won't be surprised when I tell you that I bought some balls from the bargain basket!
I was intrigued by these two plaques, which were side by side on the side wall of a house - I will have to find out more about them (and find the rest of them!)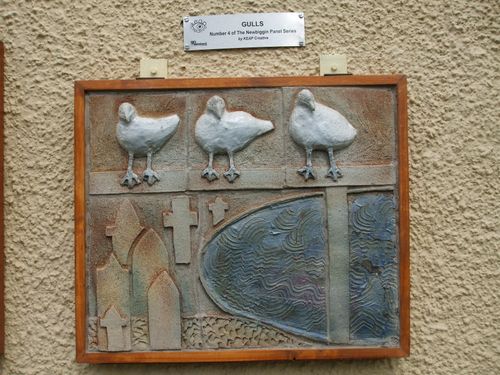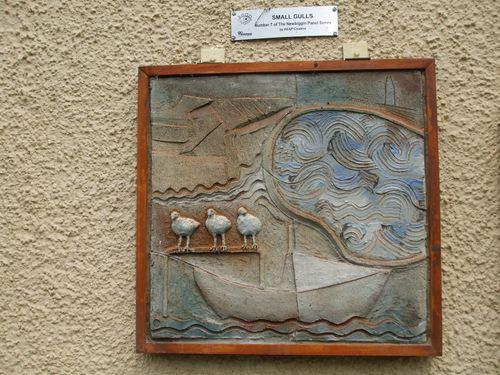 When we took Malcolm's Dad back to the Home, the sun had come out, and with it, two of the doves in the Home's dovecote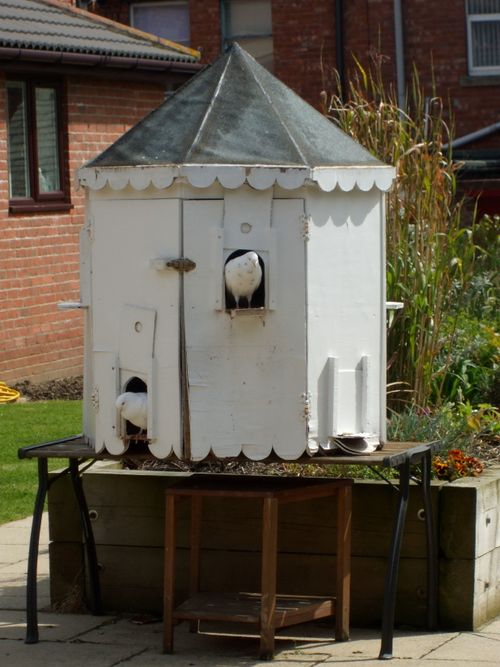 Before we headed for home, we had one last stop, in the Sue Ryder charity shop in Ashington.  As soon as I saw this remnant, it was in my hand and I was heading to the counter to pay!!  There is about two yards (or do I have to say metres) of it, and it is just the right colours for the dining room - yet something else for the to-do list!!!!