I have had a busy day with run-of the-mill domestic chores - including spending the afternoon ironing!!  So for once I haven't any new photos to show you, which means I've had a trawl through the archives looking for something for today's post.  I hope you like what I've found!!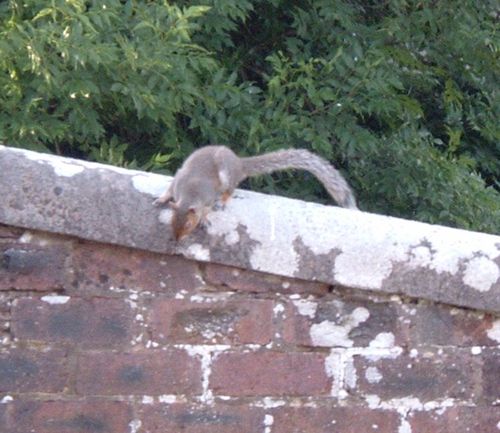 I took this photo in our last garden, just a few weeks before we moved.  What has the squirrel seen?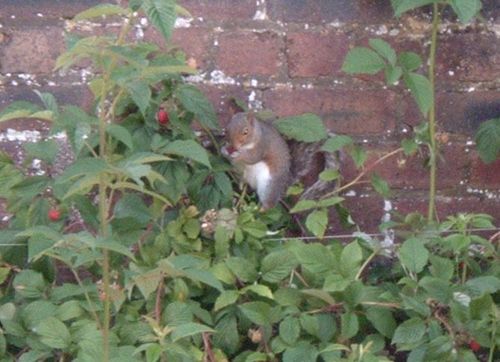 A tasty feed on my raspberry canes, that's what!!
It's hard to believe, but this is my 93rd post!!  So you know what that means?  Yes, it's time to have a giveaway.  Starting tomorrow, each day I'll have a look in the studio for something to add to the giveaway, so by the time I get to the 100th post, there will be 7 goodies to be won.  All you have to do is leave a comment and you'll be included in the draw (yes, same method as last time.... Malcolm will think of a number!)