I haven't been doing much walking recently, so I decided to head up the road past the church before lunch.  It was rather chilly, with the wind making it feel even colder.  So I wrapped up well and set off.  As soon as I was out on the road, I had to stop to take a photo of some sheepies tucking into hay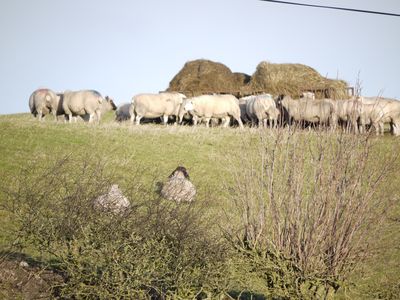 I had only gone a few yards further when there was another stop to capture the donkey-owning neighbours' snowdrops
however I then managed to walk quite a bit further before encountering these sheepies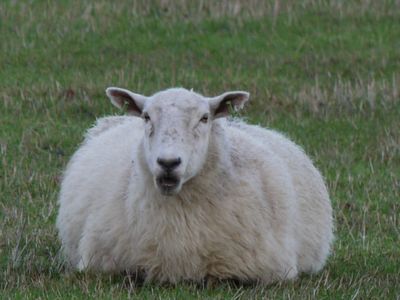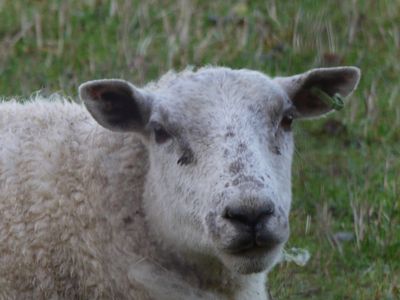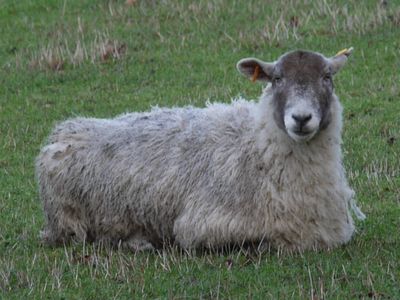 over the years that we have been here, this old tree has lost all but one little branch, but it is still alive
I still see a monster when I look at it!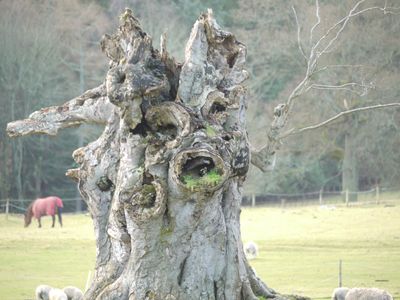 of course on the way back home I had to stop again to admire my favourite view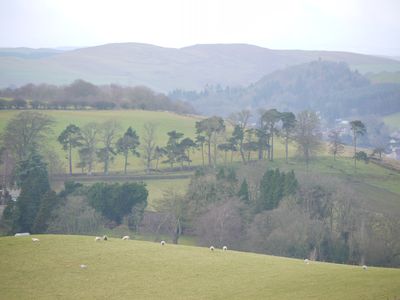 I had taken a little bag with me to collect some bits and pieces, and back home I made a little still life on one of Malcolm's many wooden plates/bowls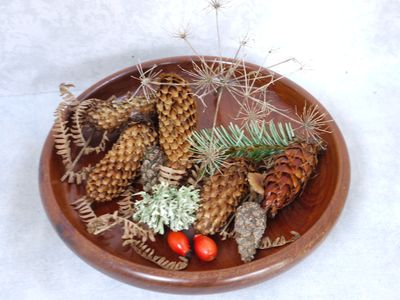 to finish ...... I made a good start to the ball end sweater last night.  The photo doesn't do the colours justice - I could do with wearing my sunglasses while knitting!