Just a quick post, as it is Abbey Quilters' monthly meeting tonight, which means an early dinner before I pop over to Jedburgh to pick up Maureen, and then on to Kelso.  Tonight, one of the members, Elaine, is showing us how to do shadow applique.  
So, a little bit of knitting.  The latest Linus blanket is coming along nicely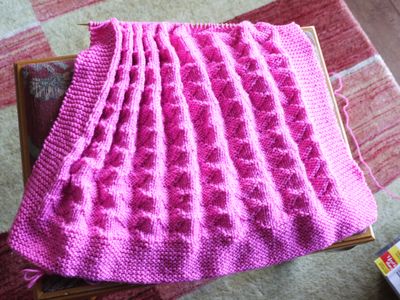 some weeks ago, Maureen suggested that I might like to enter some knitted items in the Industrial (handcraft) section of Jedburgh flower show.  She sent me the list of items, and when we were in Berwick last week I popped into the little wool shop and bought these patterns for the baby knits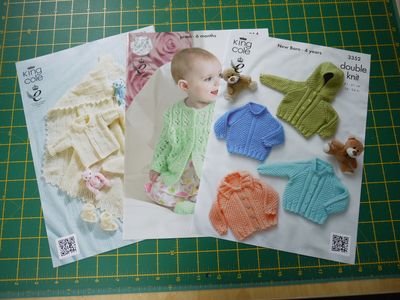 then it was into the stash for some yarns.  I like white for tiny matinee jackets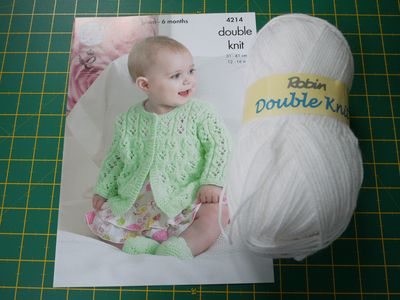 the hooded jacket will be in a bigger size, so I chose this vibrant red, as I think it will show off the pattern well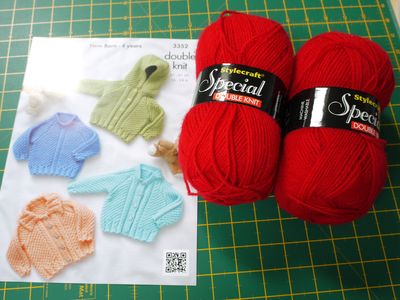 come back tomorrow, and I will show you what I did with these four fat quarters!