....... since I was seven, but I was intrigued when I saw this article in a knitting magazine, as I had never encountered this stitch before (and yes, that is a man prancing about in a dress!!)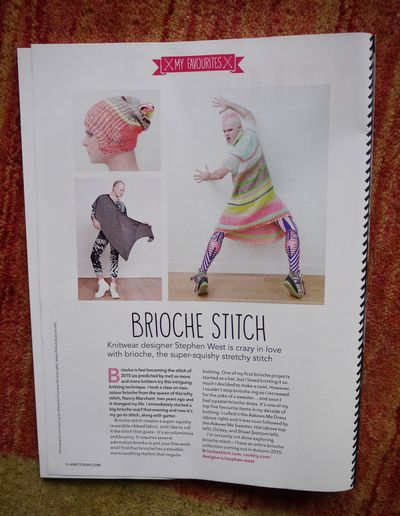 so of course it was over to Mr Google, and by good luck I found a class on Craftsy which was half-price.  I watched the first section, then started on my sample piece.  The brioche stitch produces a reversible fabric, and you can do knit or purl brioche ....... it looks the same, it just moves the stitches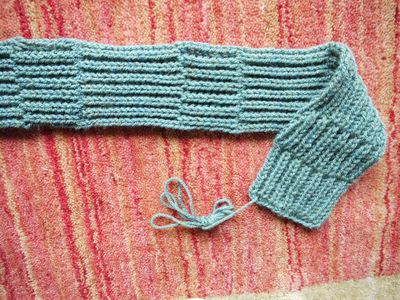 but having worked a reasonable practice length, I didn't have time to watch the next part of the class to see what came next, so I branched out (groan) and produced a tree!!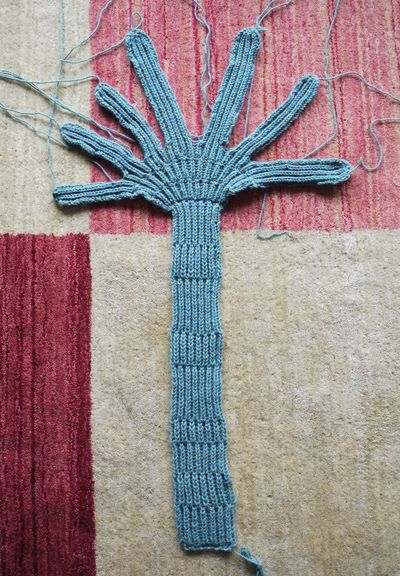 to which I started to add some leaves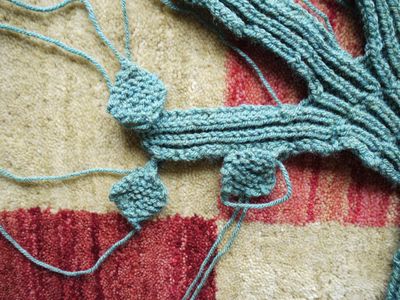 but then Malcolm came to the rescue and gave me this book for my birthday (it's Nancy's class that I am watching on Craftsy)
as soon as I have mastered all the stitches, this scarf will be first on the to-do list!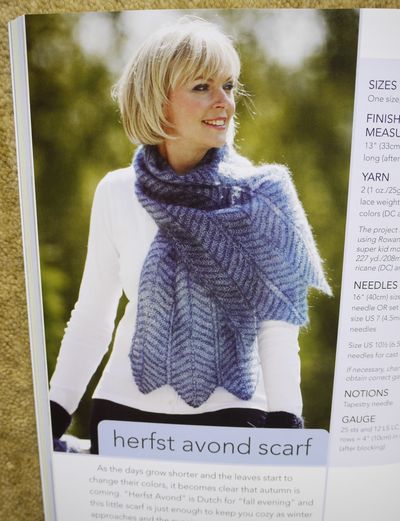 Malcolm also gave me this fun little kit for my birthday, which I'm looking forward to knitting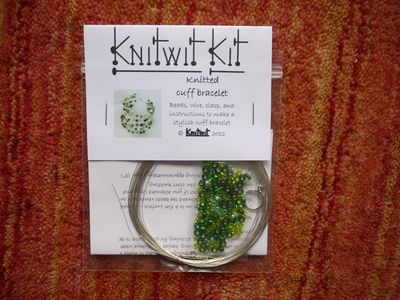 when we were out for lunch on Wednesday at Harestanes, we spotted this apple tree.  What a waste, all these apples left to rot - yes, they will feed the wildlife, but surely some of them could have been picked and used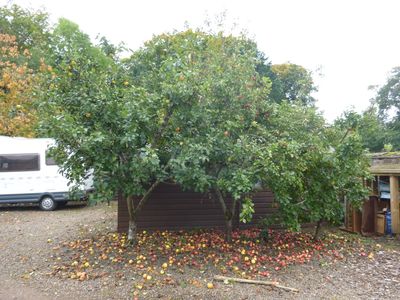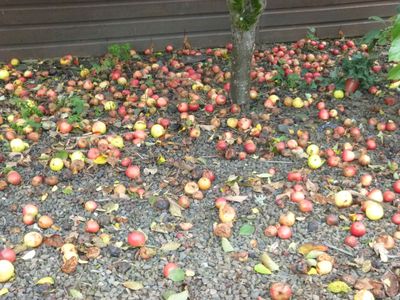 I had to dissuade Malcolm from attempting to take this impressive log pile home with him!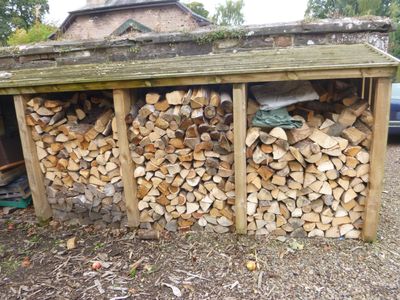 for our Friday cake, Annette had recreated one of her Mum's recipes
little individual pies which were a cross between a sponge and a pastry ........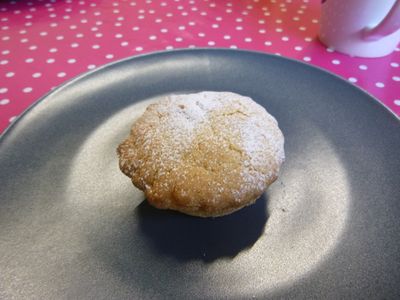 ......... filled with apple - they were delicious, and some of us may have eaten two!!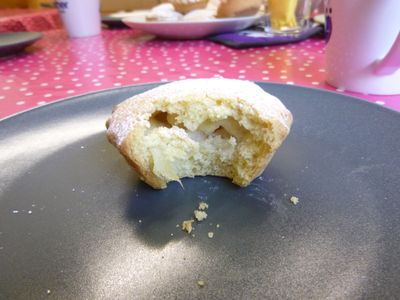 we came over to the flat as soon as I got home from patch'n'chat, and we have had fish and chips for dinner - the perfect start to the weekend!  I hope you have a good weekend, love Anne