Several weeks ago, I received an email from Imogen, who is a Publicity and Marketing Assistant with the Quarto Publishing Group.  She asked if I would like a copy of "Monster Knits for Little Monsters" to review.  Of course I said yes please, and the book duly arrived.  It is written by Nuriya Khegay, an expert knitwear designer originally from Kazakhstan, but now based in New York.  I am sure her fun designs will persuade the most reluctant of hat-wearers to put one on! (photos used with permission)
as I have only had the book for a few days, I haven't yet tried out any of the patterns, but they look well written, with clear instructions for three sizes : 6-12 months, 12-24 months and 2-3 years.  There is a very comprehensive section at the back, which takes you through from casting on to making up, with excellent diagrams of each stage.It was hard to pick a hat to share with you, as they are all very cute, but I eventually settled on this cuddly koala (the pattern also has matching mitts and leg warmers!)
but not only are the patterns gorgeous, there are also wonderful illustrations on each page - here are just a few of them (I could quite happily have taken photos of every page to share with you!)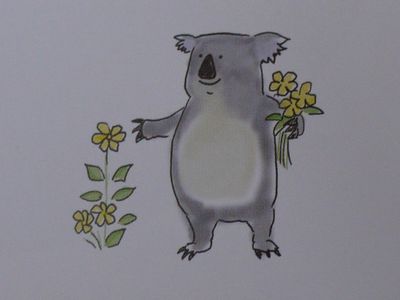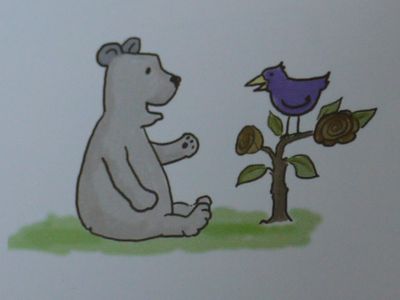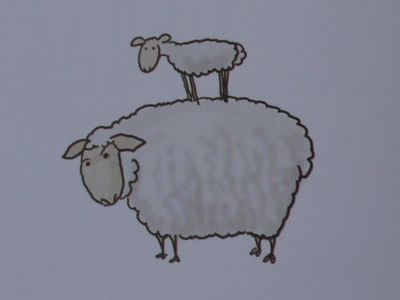 as there is still a week to go umtil Christmas, you could knit a hat for the Little Monster* in your life ...... but if you don't have time, then you could knit them for next year.  I have to say at this point that other than the copy of the book, I haven't received any payment for writing this review.
For those of you who like the technical info, the book is published in the UK by Apple Press, IBSN978-1-84543-559-2.
*perhaps we could ask Nuriya to produce some patterns for Big Monsters too!