Despite talking more than sewing, I did get quite a lot done on Friday, sewing quite a few more clamshells (sorry, forgot to take a photo!) and making a start to the embroidery on the Needle Nookie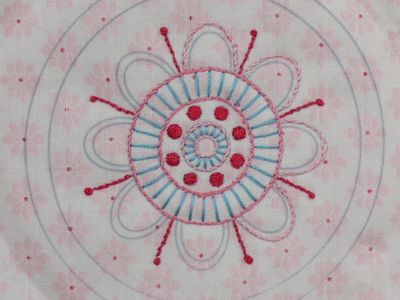 Katy brought in her chicken wallhanging - it is just so cute!  The chickens are called Clara, Doris and Ethel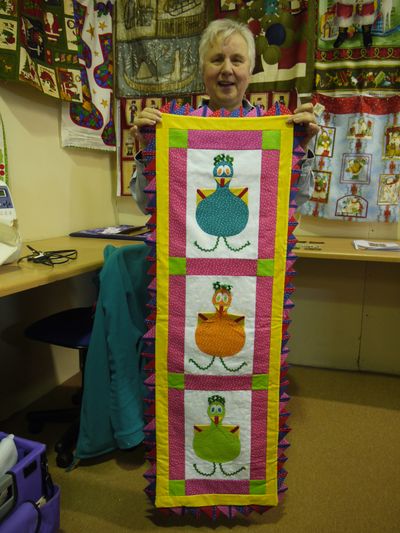 the wallhanging has an amazing edging
and the chickens look appealing with their ricrac topknots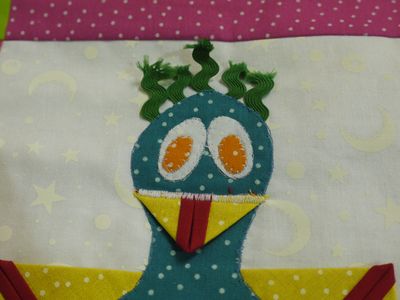 as always there was the Friday cake - Annette's delicious cupcakes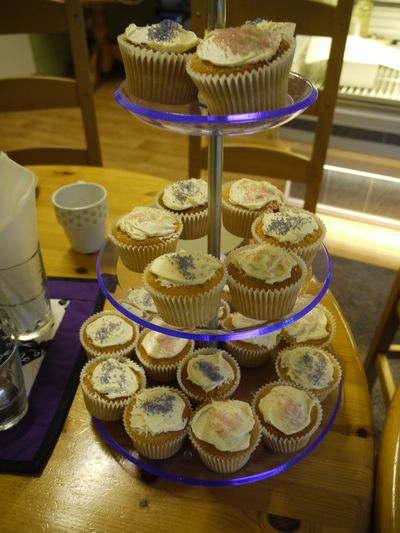 this Saturday we are having a "Linus Day" at Borderland Fabrics, where we will work together to make as many quilts as possible.  Katy made a start to one, using this Jelly Roll of Christmas fabrics ......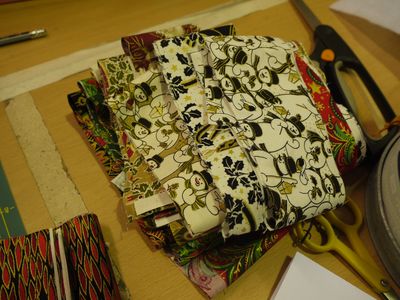 sub-cutting some of the strips and deciding on a layout for them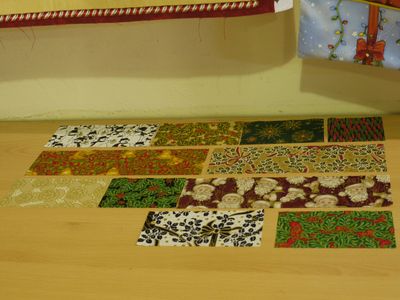 later, we ordered Chinese food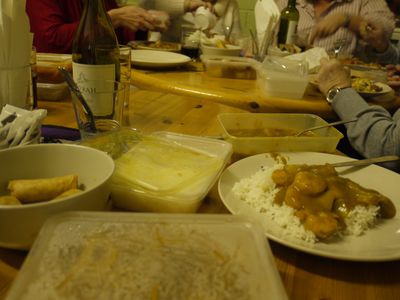 I had my favourite chicken chow mein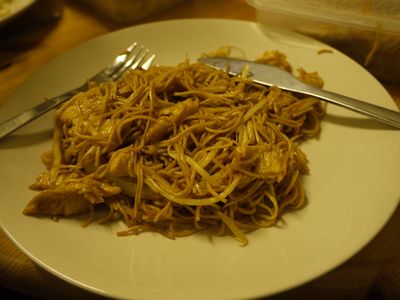 yesterday morning we went for a walk in Kelso.  The sun was shining and the sky was blue - a perfect background for these old chimneys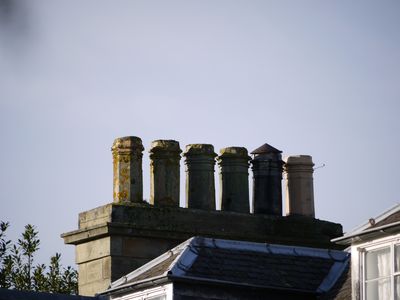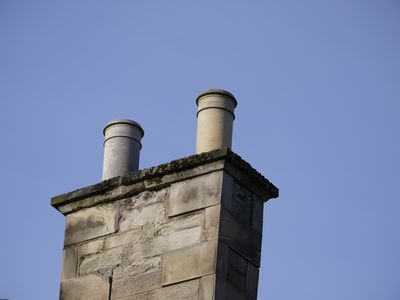 I want a window like this one!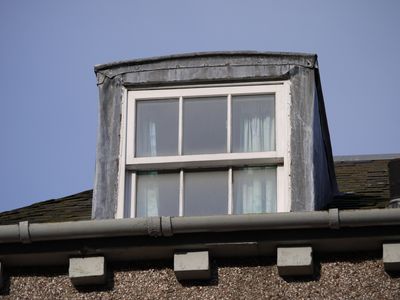 Malcolm took this photo (the boy has talent!)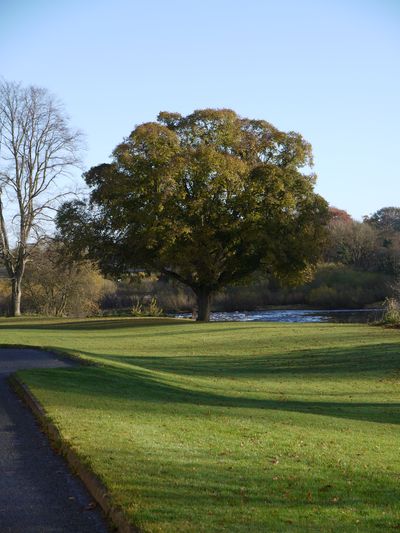 as well as tractors and rusty things, I also like boats!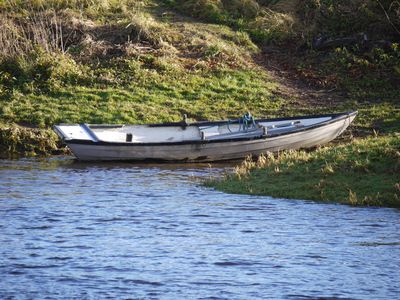 and you know I love herons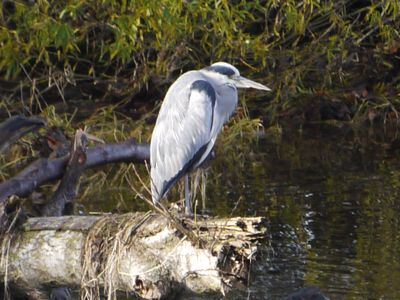 this is Floors Castle, home of the Duke and Duchess of Roxburghe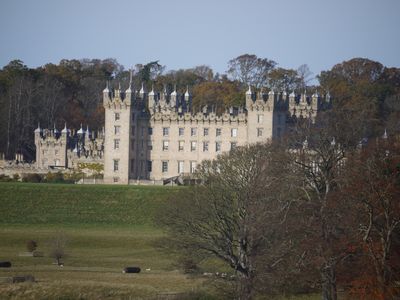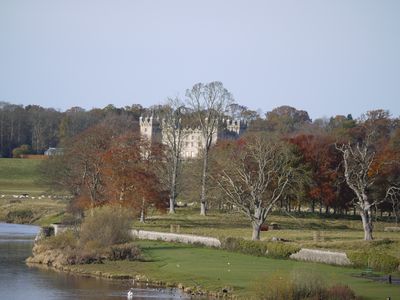 I finished the baby quilt.  These aren't the best of photos, as it was another dull, grey day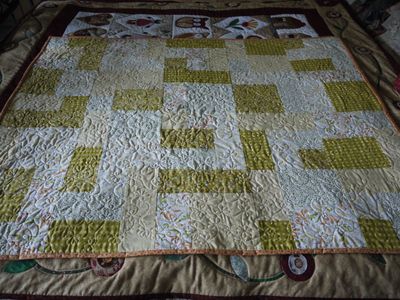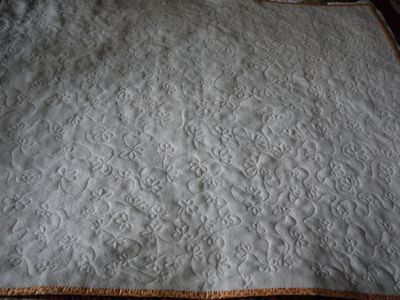 I also finished my ripple rug!
I also made a start to quilting the little teddy bear quilt for Linus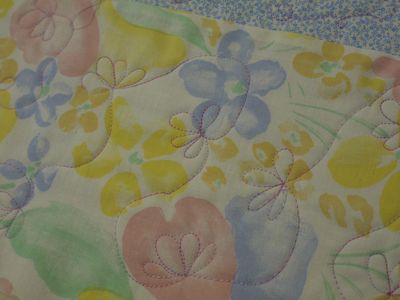 on Friday, I got these fabrics from Sandra, our wonderful Linus Lady - I'll show you tomorrow wwhat I have done with them!