Oh dear, what can I say?  I found this year's Woolfest to be a bit of a disappointment.  We got there early, so we had breakfast before it opened, and being among the first in the door, I was able to take photos without having someone getting in the way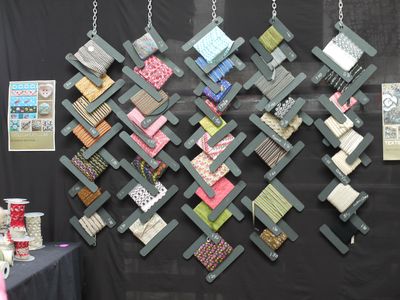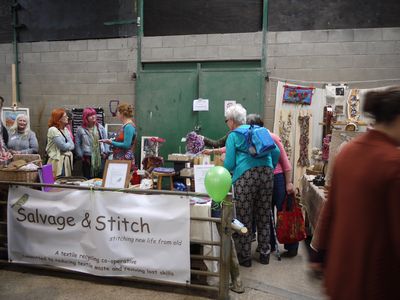 some of the stalls which have been there in past years were absent, and some of the new ones just didn't have anything really exciting on offer!  One major improvement on previous years was that the gents toilet had been temporarily designated as a ladies so there wasn't the usual horrendous queue (there was a temporary toilet outside for the men).  But as always, for me, these were the highlight of the morning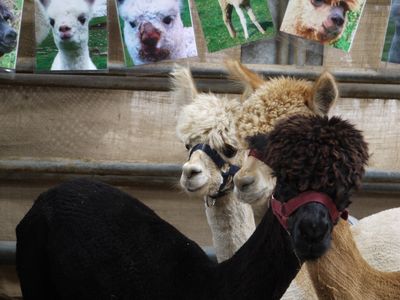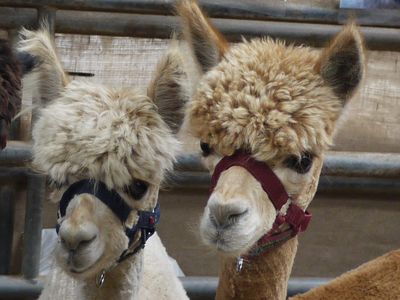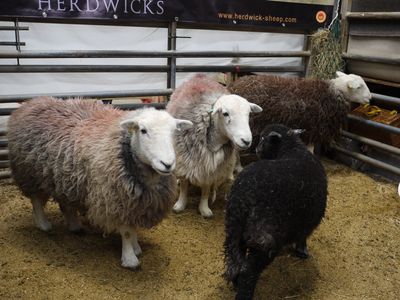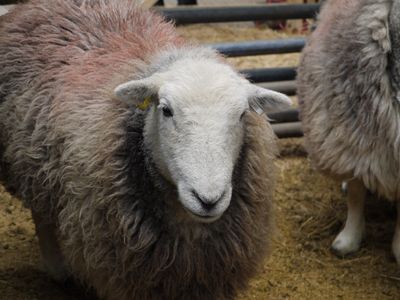 yes, I did say of the morning, because we left just before lunchtime. We were going to go for a cuppa, but couldn't get a seat in the main restaurant, or out in the marquee, and when we went to the stall in the main hall, we were told we would have to wait ten minutes to get a cup of tea!  So what did I buy ....... I didn't buy any wool, as I kept thinking of all the wool that I have bought in previous years and haven't yet used (I can't believe I was so sensible!) ...... so all that came home with me was this set of exceedingly cute stitch markers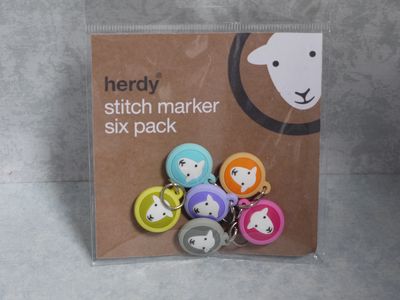 we headed off to Cockermouth for a bite of lunch and a stroll round the town, then took the scenic route to Keswick where we had booked a B&B for the night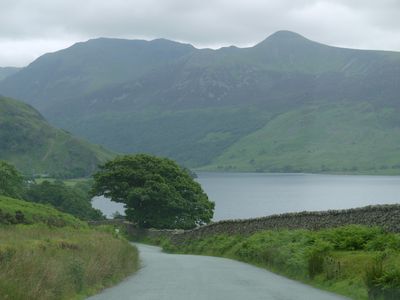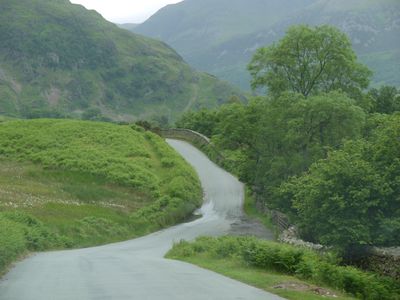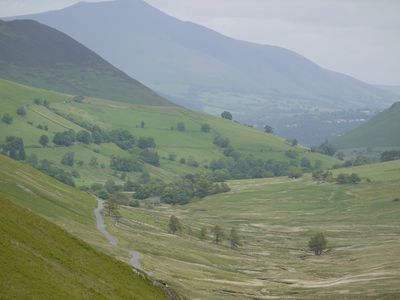 we were delighted to find that the B&B matched up to the images on its website (if you click on bedrooms, then look at bedroom 1, that's ours)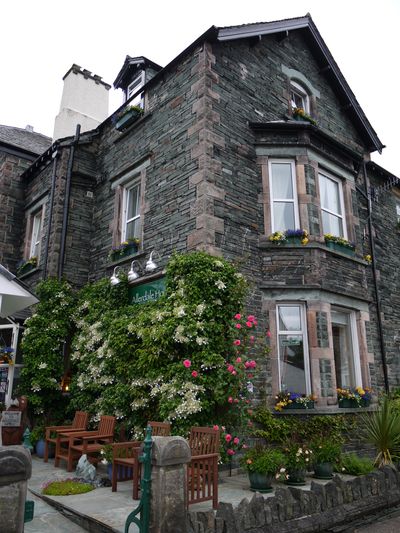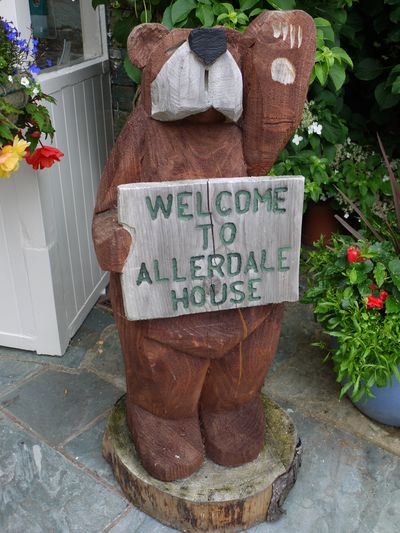 we went out for dinner to a small Italian restaurant.  We were so hungry we had aready eaten some of the garlic pizza bread which we shared for a starter, before I thought to take a photo!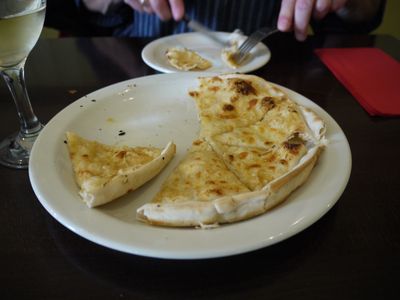 for his main course Malcolm had a very spicy pasta dish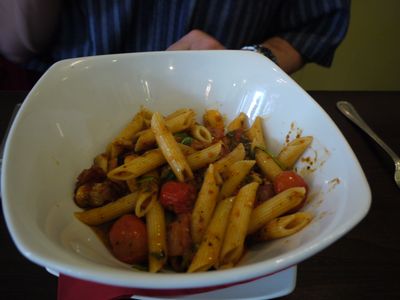 and I had chicken and bacon risotto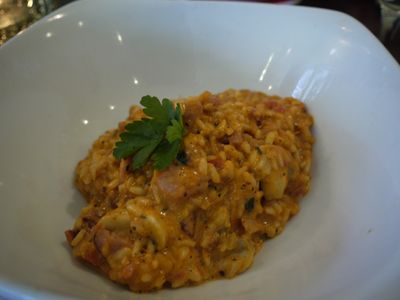 both meals were delicious ....... and we were so full, we didn't have room for dessert.  We went for a stroll round the town, and I was able to take some photos which I couldn't in the afternoon because it was so busy!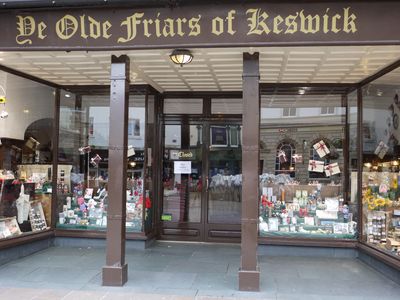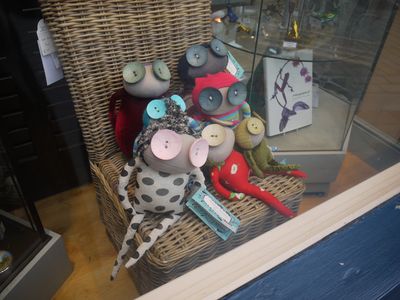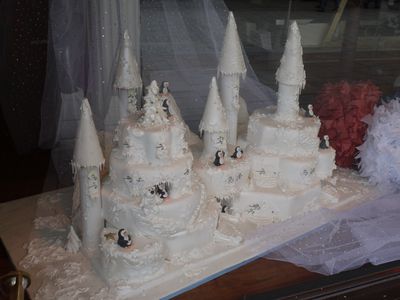 we had a busy day on Sunday before heading back home ....... I'll tell you about it tomorrow.
But to finish ........ fanfare and roll of the drums ......... the winner of the little givaway.  Or, winners, because there are two!  They both forgot the same thing, and when you read what it was they forgot, you may think that they should be punished not given a prize!!  Sarah admitted that while under pressure sitting exams, she forgot her mother's birthday, and Meredithe admitted that when planning their first overseas trip, she didn't just forget her mother's birthday, but her 70th birthday!  I have decided to share the Herdie stitchmarkers with them, and there just might be a little something else in the parcels!