On Sunday night, I put the last stitch into the 32nd stitchery!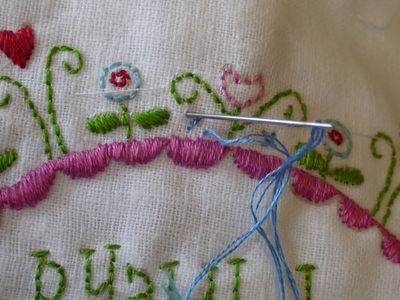 these are the last two, pressed and ready to trim, before adding the backing fabrics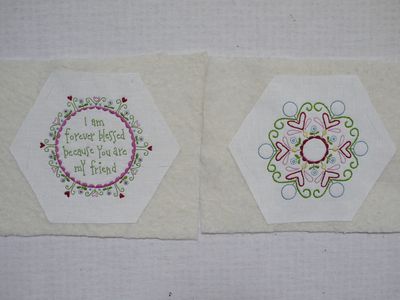 the pile of thirty two, ready for quilting
I had already decided to use this thread and big stitches - although I find it hard to quilt with big stitches, they tend to get smaller as I go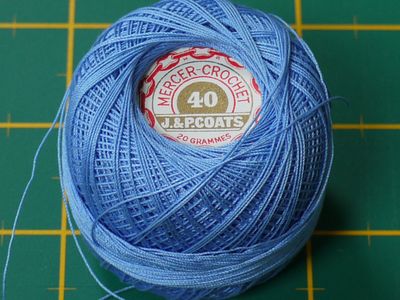 I have quilted round the stitchery, and the inner edge of the edging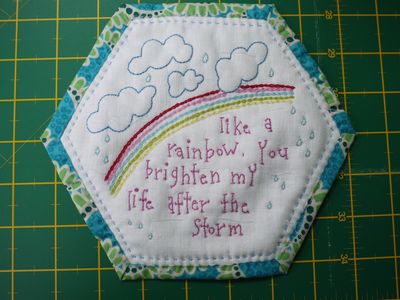 I will also quilt round the outer edge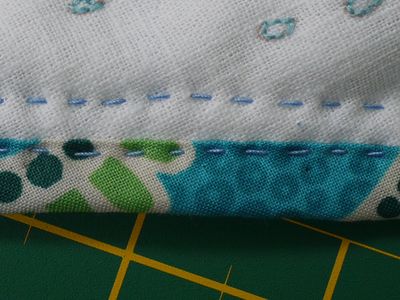 I had a search through my stash yesterday for backing fabric for the big runner.  Not only did I not have anything with a beach or nautical theme, but I didn't have a piece big enough (I don't like joins in my backing fabric).  So it was into my precious stash of Laura Ashley fabrics ........ I have to admit that I have had this stash since the 1990s, when I was able to buy a big pile of remnants which were a quarter of the original price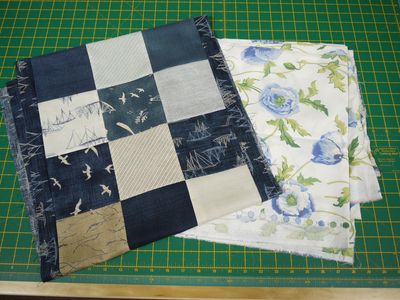 all pinned up, ready to quilt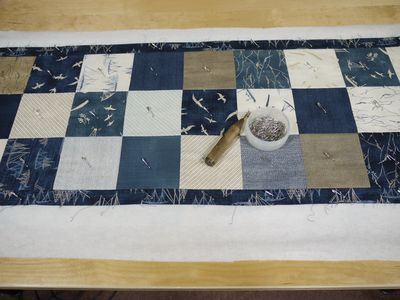 I thought it might be difficult to work the pattern across the whole runner, so I started by quilting down the middle row of squares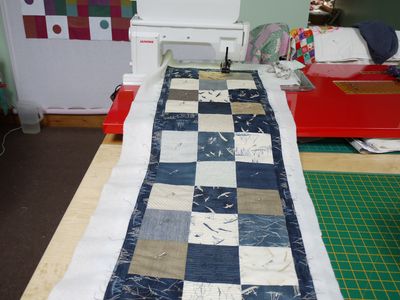 in places I stitched into the squares on either side, and left spaces so that I could stitch into the centre squares from each side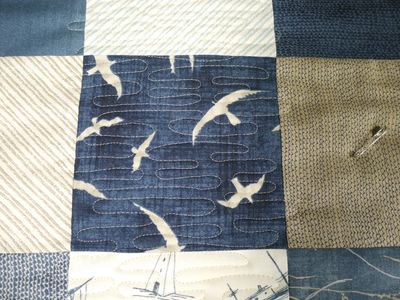 as I quilted down the second row, there was a bit of a clank and a clonk, and I thought the thread had jammed, but the spool had run out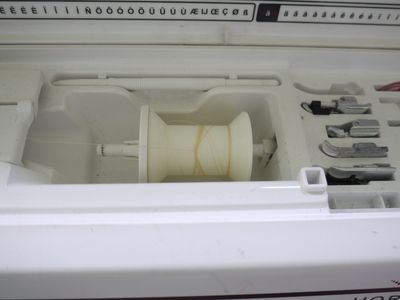 fortunately a quick search of my thread stash (!) uncovered another reel of the same colour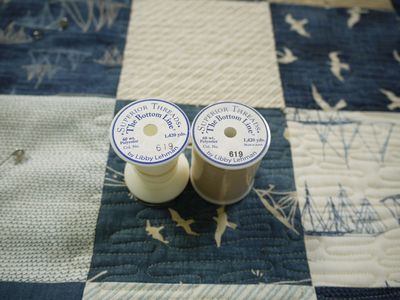 the second row quilted, showing where I have stitched from side to side over the centre seam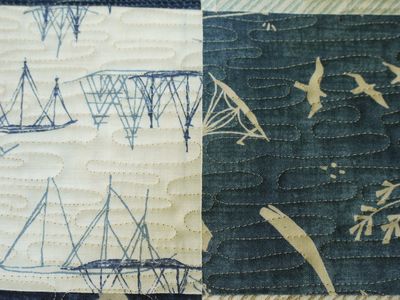 the third row stitched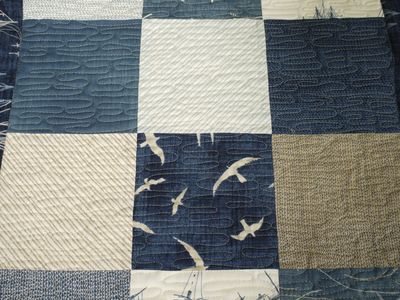 it didn't take long to trim the runner and machine stitch the binding to the front.  Now all I have to do is hand stitch the binding to the back
this is the blanket that I knitted for the Jedburgh Flower Show industrial section competition.  It has still to be blocked, which will show the pattern off better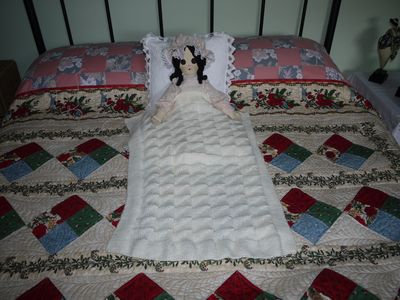 but a certain bear was most annoyed that Jemima got to show off the blanket, as she also showed off the pink one, so he had to have his photo taken too!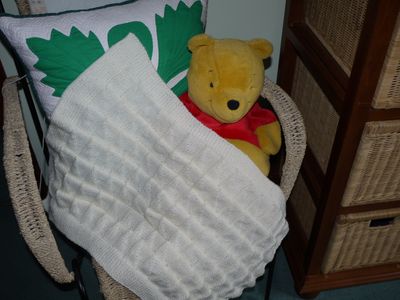 I thought the plain cream blanket was perhaps a little bit boring, so I have started one with a different coloured border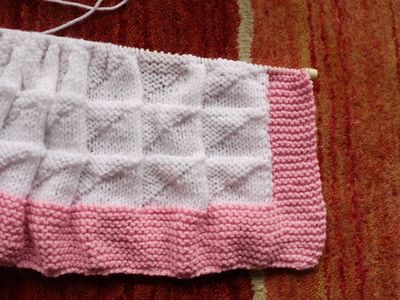 I have to admit that I put this matinee jacket (also for the competition) aside, as I don't like sewing up knitting ........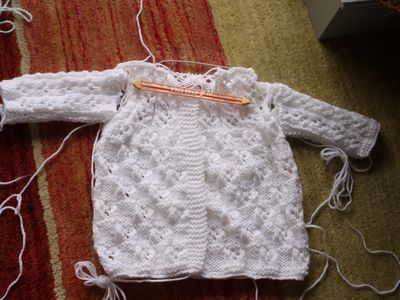 ....... and started on a slightly different version, which will have short sleeves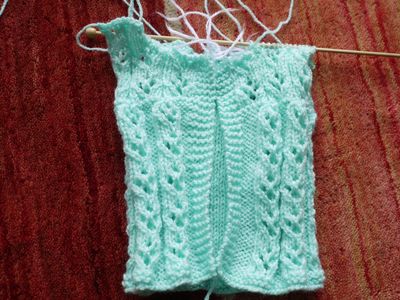 Maureen gave me this piece of fabric on Monday to include in a Linus quilt ....... I'll show you tomorrow what I have done with it so far